Canopy Club Annual Celebration
August 25, 2018 | 11 a.m.
Canopy Club
VIP Pre-game Brunch and Game at AT&T Park
Save the Redwoods Day: Giants vs. Rangers
AT&T Park, San Francisco
As a very special thank you to our Canopy Club donors, we offer an exclusive brunch and behind the scenes peek with the San Francisco Giants. This "Giants for Giants" game is a centennial partnership between the Giants and Save the Redwoods League and features a home plate ceremony appearance by Sam Hodder and Lou Seal.
Annual League Member Reception
October 10, 2018 | 6:30 p.m.
Annual Member
Exhibit to be announced May 2018
Natural History Museum of Los Angeles, Los Angeles
Raise a glass and celebrate the League's Centennial week! We'll come together at the National History Museum of Los Angeles to hear President and CEO Sam Hodder speak about the next century of protecting and restoring redwoods and connecting people with their peace and beauty. Meet other passionate League members and have special access to the largest natural history museum in the west!
October 13, 2018 | 5:00 p.m.
The Save the Redwoods League Centennial Celebration Gala is set for Saturday, October 13, 2018, under a tented Union Square in San Francisco and will benefit the League's education and parks support programs, which serve more than 7,500 schoolchildren and millions of redwoods park visitors annually. This highly anticipated event will feature a cocktail reception, dinner, auction, performance and after-party you won't want to miss. Learn more and get your tickets today!
Donor Trips to Humboldt Redwoods State Park
November 1-3 and November 15-18
Redwood Leadership Circle | Redwood Legacy Circle | Canopy Club
In our Centennial year, the League invites our most generous donors to join us on a journey back to the forest that inspired the League's founding in 1918, Humboldt Redwoods State Park. We travel by motor coach from San Francisco to the historic Benbow Inn for an overnight stay in the park to enjoy guided hikes or time on your own, with breakfast and dinners with our group and lunches provided for days in the forest.
---
Redwoods Birthday Bash
June 23, 2018 | 11 a.m.
Redwood Leadership Circle
Join Save the Redwoods League for a magical birthday celebration at Portola Redwoods State Park, La Honda, in honor of redwoods and our Centennial year. Family fun includes kids yoga under the redwood canopy, a redwood treasure hunt in the forest, live music, and of course, birthday cake! Interested in camping out? We have reserved campsites! Inquire for further information.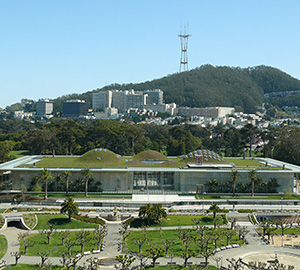 Redwood Leadership & Legacy Circle Annual Celebration
June 18, 2018 | 6:30 p.m.
Redwood Leadership Circle | Redwood Legacy Circle
Reception and private viewing of the special exhibition Giants of Land & Sea
California Academy of Sciences, San Francisco
In thanks, we invite our most loyal and generous donors for a private reception and viewing of the exciting new Giants of Land & Sea exhibit that features our beloved redwoods. Come mingle with fellow supporters and meet the experts who helped develop this installation!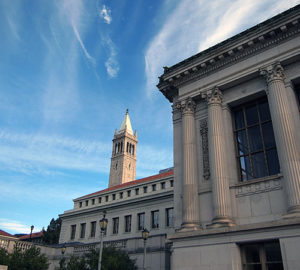 Inaugural Redwood Legacy Circle Luncheon
May 5, 2018 | 11 a.m.
Redwood Legacy Circle
Includes a private viewing of the special exhibition, Sustaining Grandeur
Bancroft Library and Faculty Club at University of California, Berkeley
To honor our special group of Legacy Circle members, we are starting a new tradition of an annual Legacy Luncheon! Please join us for our very first one as we get a private tour of this inspiring exhibition and get a sneak peek of our Centennial Vision by League President and CEO, Sam Hodder.
---
Not yet a member but interested in attending one or all of these events? Learn more about our membership levels and become a member today!
In celebration of our Centennial, the League is also hosting a variety of public events throughout the year and collaborating with partner organizations to share the wonders of the redwoods. Learn more and join us at event near you.
---
Questions? Tickets? RSVP?
For more information about any of the events listed above, please contact Luz Perez, Special Events Manager, at 415-820-5833 or Lperez@SaveTheRedwoods.org.