HOPE AND HEALING EDITION
Welcome to select features from the Hope and Healing Edition of Redwoods.
From the pandemic to racial injustice to severe wildfires to the vitriol of the election, we have been through so much in the past several months. Learn how we are restoring our connections to one another and healing the natural world as we work toward our vision for the next century of redwoods conservation. We put our hopes and deepest faith in the healing power of nature so that we can emerge from these crises and create a better future for our forests and our people, together.
Join our thousands of members today for only $25, and you'll get future editions of our Redwoods magazine.
---
CONTENTS
President and CEO
Sam Hodder
Chief Marketing and Communications Officer and Editorial Director
Jennifer Benito-Kowalski
Director of Communications and Editor
Garrison Frost
Senior Manager of Marketing Communications and Managing Editor
Jennifer Charney
Writer/Storyteller and Editor
Dana Poblete
Print Art Direction and Design
Day Projects
Digital Marketing Manager
Marcos Castineiras
Digital Marketing Specialist
Caleb Castle
MANAGE YOUR LEAGUE MAILINGS
[email protected]
or 888-836-0005
LETTERS TO THE EDITOR, MAGAZINE INQUIRIES:
[email protected]
415-820-5812
Since 1918, Save the Redwoods League has protected and restored redwood forests and connected people with their peace and beauty so these wonders of the natural world flourish. Your donations help us purchase redwood forests and the surrounding lands needed to nurture them; regenerate logged forests so they become spectacular havens for future generations; study how to best protect and restore these global treasures; and connect all people with these magical places.
---
CONTRIBUTORS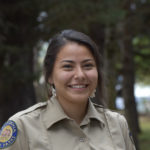 Maiya Rainer
is a Yurok woman who teaches the public about her tribe as an interpreter at Patrick's Point State Park. Photo courtesy of Maiya Rainer.
Hawk Rosales
is an Indigenous land defender of Ndéh ancestry who works for the InterTribal Sinkyone Wilderness Council. Photo by Hawk Rosales.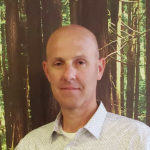 Garrison Frost
joined Save the Redwoods League in 2019 as its Director of Communications.
Daniel Gorostieta
is an outdoor and commercial photographer based in San Francisco. His work focuses on documenting the beauty of the natural world.
Kristen Shive
, PhD, is the League's Director of Science. She has decades of experience in fire management and ecological research in national parks, including Yosemite.
Robert Van Pelt
is a research Affiliate Professor at the University of Washington. An artist and global authority on champion trees, he specializes in quantitative ecology and is a researcher with the League's Redwoods and Climate Change Initiative.
Max Forster
is a coast redwood enthusiast and photographer based in Humboldt County, California. His work has been published by
American Forests
and various online outlets.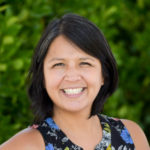 Alisha Laborico
, owner of Fig & Olive Photography, discovered her passion for photography a few years into practicing medicine in San Francisco. Shortly after relocating to Alameda with her family, she began to pursue it full time.
Richard Campbell
, Director of Restoration, joined the League's staff in 2012. He brings more than a decade of experience working in forest management and restoration.
Matthew Morassutti
served as a Redwoods Rising Fellow from 2018 to 2020, supporting forest restoration for Save the Redwoods League on California's north coast.