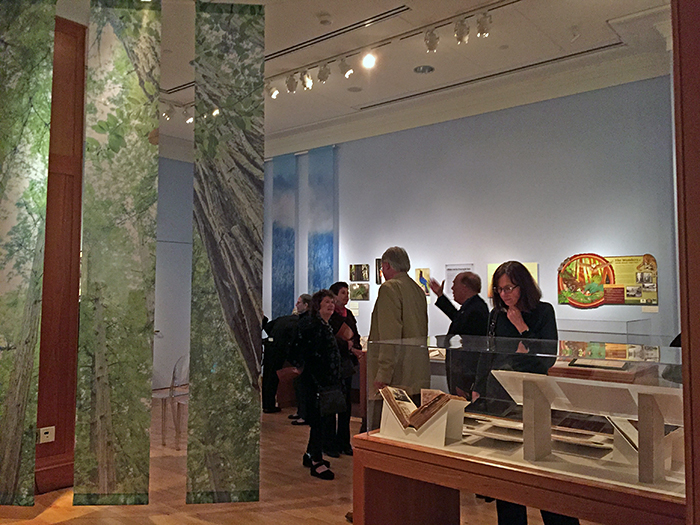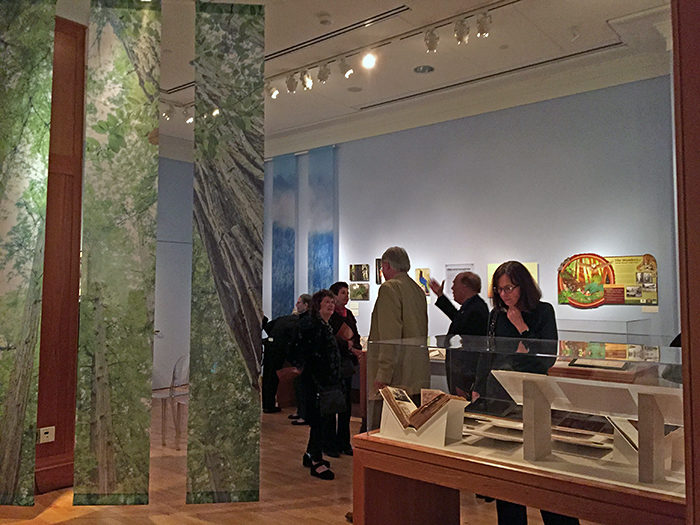 A hand-drawn map by celebrated naturalist John Muir. Correspondence to the League from President Barack Obama, including a photo of his family. A signed letter from John F. Kennedy endorsing a grove, dated shortly before his death.
These treasures, and more, tell the story of Save the Redwoods League, and are part of an illuminating exhibit at UC Berkeley's Bancroft Library, called Sustaining Grandeur. Celebrating a century of preservation by the League, the exhibit provides a glimpse into Bancroft's vast record of the environmental movement and features a kaleidoscope of photographs, field notes, letters, and other historical artifacts.
Bancroft has extended the show's run, welcoming visitors to the Bancroft Gallery to see it through Sept. 14.
"The League holds a special place of pride in the environmental history of the West," said Elaine Tennant, director of Bancroft. "Its story shows how environmental history and political history intersect in California in a way that has been repeated throughout the country."
Read more (external link) about Sustaining Grandeur, and watch a video about how a blast freezer, reaching Arctic temperatures, helped prepare items for the exhibit.
A longer version of this article was published by the UC Berkeley Library on Library News (external link).
Celebrate with Save the Redwoods League! Throughout 2018 the League and partners are hosting celebration events for their 100th anniversary. View this calendar of events and join the celebrations of the century.
Want to know more about the history of redwoods and Save the Redwoods League? View this interactive timeline.