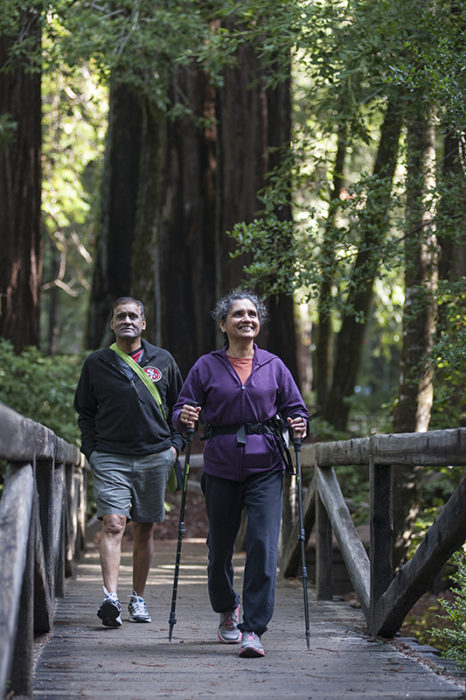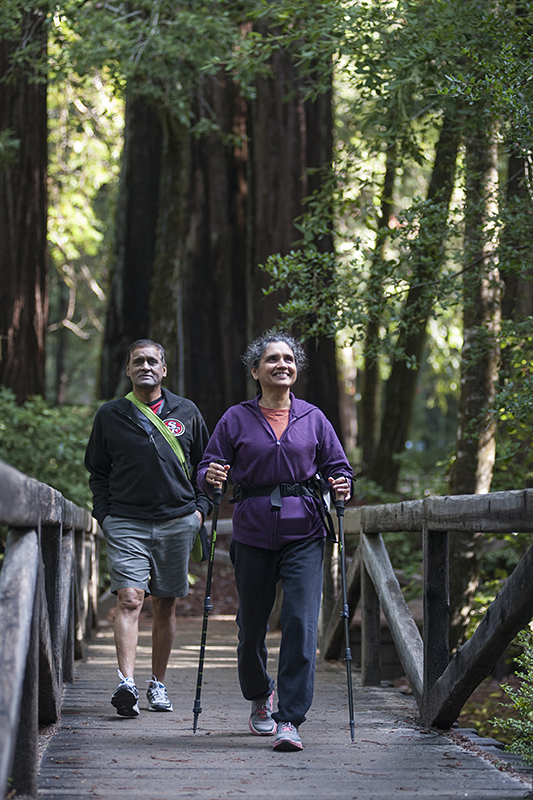 A woman stood in
awe
, arms outstretched, at the base of an enormous ancient redwood and the gaping cavity at its base.
Across the road down the Redwood Loop Trail at Big Basin Redwoods State Park, children ran around the trunk of another mighty old giant, giggling with excitement.
Farther down the trail, Lola Kashyap of Cupertino, stepped toward a towering, perfectly columnar redwood. "Oh my goodness," she said. "Just stunning!"
Kashyap last Friday was visiting Big Basin for her first time, motivated by the Redwoods Friday offer of free day-use admission. It was the third consecutive year Save the Redwoods League and California State Parks collaborated to provide free day-use admission to more than 40 redwood state parks on the day after Thanksgiving, thanks to the League's generous donors.
Wonder and smiles swept the faces of families and friends as they entered Big Basin forest, the largest expanse of ancient redwoods south of San Francisco. Some visitors jogged. Others zipped by on bicycles. Bailey Jennings and Spenser Brinkman of Chico beamed as they set out on a backpacking trip. They were among thousands who turned out for the "sold-out" event, which promotes the enjoyment and appreciation of California's state trees and the state parks that protect these magnificent forests.
"We're so lucky to live where we live," said Kashyap said. "With a free pass, it's all the better."
In these days of virtual reality, it's uplifting to witness so many moments of joy inspired by a real ancient realm, more fantastic than any fantasy.
Thanks to each and every park visitor for your willingness to spend Redwoods Friday outdoors in some of California's most spectacular redwood parks. Your enthusiasm and support truly made Redwoods Friday a remarkable day. If you haven't already, view and share some fun from the day with the hashtags #RedwoodsFriday and #CAStateParks.