FREE Family Guide
to the Coast Redwoods
"A Family Guide to the Coast Redwoods" is aimed at families who want to build their own adventures and create their own memories. Informed by the century-long experience of Save the Redwoods League, this guide includes sections on when to go and what types of park and lodging to choose. It describes seven kid-friendly redwood parks along the California coast, suggesting activities that will make your trip more entertaining and educational.
Get your Free Guide
Yes, I would like to receive email from Save the Redwoods League and download the free guide!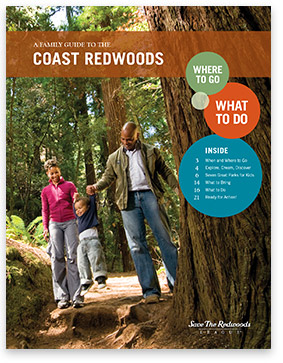 22 pages. Including:
When and Where to Go
Explore. Dream. Discover
Great Parks for Kids
What to Bring
What to Do
Take Action
Share this Guide: