Research Group Brings Giant Sequoia Information to the Internet
on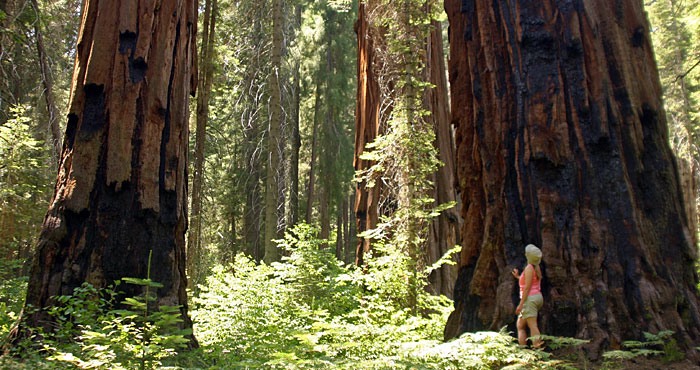 Finding scientific resources on a specific plant species like the giant sequoia can be a daunting task. From the tangled network of information on the World Wide Web, the Giant Sequoia Ecology Cooperative Web site provides quick resources, ranging from maps and informational documents to expert contacts, which link the world to data on this rare tree, found only along the western slopes of the Sierra Nevada.
The Giant Sequoia Ecology Cooperative was founded as a coalition of researchers committed to promoting the ecological study of giant sequoias, the most massive trees in the world. Recognizing the threats facing giant sequoia groves, representatives from public agencies joined with top researchers and nonprofit contacts to pool intellectual resources in a focused effort to advance the study of these magnificent trees. The newly formed Cooperative sought out Save-the-Redwoods League as a key partner in building a Web site based on the notion that "sharing research findings and management results would be beneficial to all."
The purpose of the Web site is to "foster communication between members of the Giant Sequoia Ecology Cooperative and to share information regarding giant sequoia with all interested parties." To accomplish this task, the Cooperative's Web site contains a search engine for visitors seeking specific giant sequoia resources, a bibliography of related literature, as well as interactive elements including a schedule of events, contact information for Cooperative members, and links to maps of giant sequoia groves and related documents available on the Internet. Since its founding, the Giant Sequoia Ecology Cooperative's Web site has promoted the incorporation of science into giant sequoia management and continued to encourage the "synergism inherent in interagency diversity" and cooperation.
---
Explore More Research Grants