---
About Save the Redwoods League
Since 1918, Save the Redwoods League has protected and restored redwood forests and connected people with their peace and beauty so these wonders of the natural world flourish.
---
« Previous Story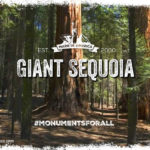 by Save the Redwoods League
on
The Trump administration is seeking the public's comments on Giant Sequoia National Monument and 26 other monuments, while threatening to roll back hard-won protections for these unique and spectacular places. The League is joining a coalition led by Conservation Lands Foundation to speak up for these American treasures. We have until July 10, 2017 to express how we value these public lands.
Share your comments today on MonumentsForAll.org.