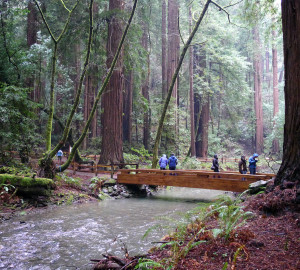 America's public lands are a treasured shared value.  Treasured, it would appear, by all but the U.S. Senate responsible for safeguarding them.
Regardless of where we live in this country, of our social status, financial means, or political perspective, our parks are for all of us. Our public lands sustain us; they keep us healthy, clean our air and water, provide space to play, and support a diversity of life the importance of which we haven't even begun to fully understand.
And if clean air and water, public health and global biodiversity are not enough, our public lands and the visitation they inspire are critical engines of our economy, generating thousands of jobs and billions of dollars in local revenue. Our public lands make our lives, our communities, our economies and our country better.
The immeasurable importance of our public lands makes a recent Senate vote all the more unfathomable.
Something unprecedented happened in Washington, D.C. last week: As Will Rogers wrote in an op-ed in the New York Times, a majority of the U.S. Senate actually voted to begin to unravel the land conservation that we have all worked so hard to achieve:
"Last week, the United States Senate voted 51 to 49 to support an amendment to a nonbinding budget resolution to sell or give away all federal lands other than the national parks and monuments.

If the measure is ever implemented, hundreds of millions of acres of national forests, rangelands, wildlife refuges, wilderness areas and historic sites will revert to the states or local governments or be auctioned off. These lands constitute much of what's left of the nation's natural and historical heritage."
This action reflects an alarming disregard for the value of federally protected open space and growing political pressure against conservation in Washington. This is particularly dangerous when coupled with actions at the state level, where some of our elected officials have been withholding voter-approved funding from conservation. And lest we feel that this is exclusively a national issue, it wasn't so long ago that even here in California, our state government proposed closing 70 parks!
One of the reasons I pursued a career in land conservation was that conservation seemed beyond political boundaries. Voters approve conservation measures in red states and blue states. Some of our nation's greatest conservation successes have occurred during (and often resulted from) Republican and bipartisan leadership (e.g. the Environmental Protection Agency, Columbia River Gorge National Scenic Area, Golden Gate National Recreation Area), because all of us benefit from our legacy of protected open spaces. If our leaders have forgotten that — or if they fail to realize how much we, as citizens, value the public trust of our protected lands — then we need to remind them. We have to stop this trend that threatens to erode our nation's conservation legacy.
I encourage everyone to read the full op-ed and channel their shock and dismay into supporting leaders who understand the importance of our public land. Make sure your elected officials understand that you care deeply about parks and open spaces, national forests and wildlife refuges. And rest assured that politics aside, Save the Redwoods League is as committed as ever to protecting and restoring redwood forests for future generations. Thank you for your engagement and support!
Let's keep in touch on Twitter! Follow me at @SamH4Redwoods for news and insights about redwoods and conservation.