The coast redwood and giant sequoia forests are home to the tallest and largest trees on the planet. They represent the original face of nature, embodying a beauty millions of years in the making. These forests store more carbon from the atmosphere than any other forest ecosystem, and they support communities of life found nowhere else on Earth.
The redwood forests are the greatest forests on Earth.
But the redwood parks and private lands we have protected over the last century still need help. The primeval forests today resemble islands of disconnected old-growth stands — pinched at the edges by clear-cuts, development and agriculture. They depend on streams choked by sediment, and they are cared for by parks organizations that are under-funded and under-resourced.
Explore the interactive infographic below to learn more about why we need to protect the redwood forest.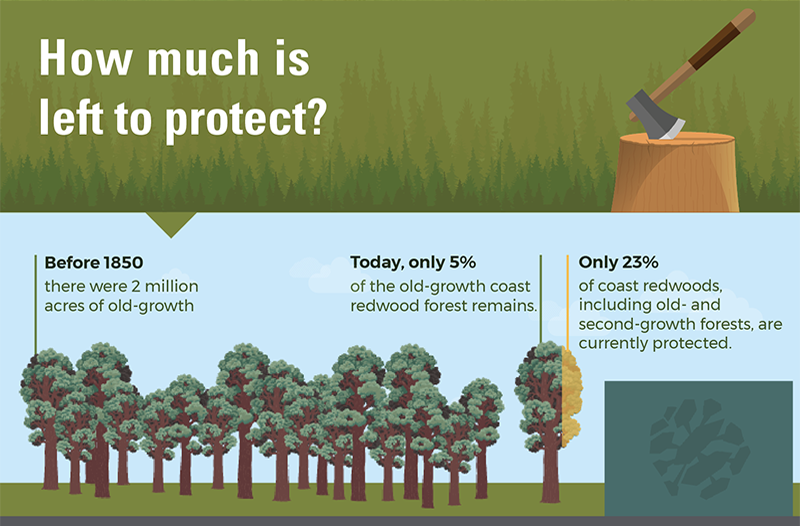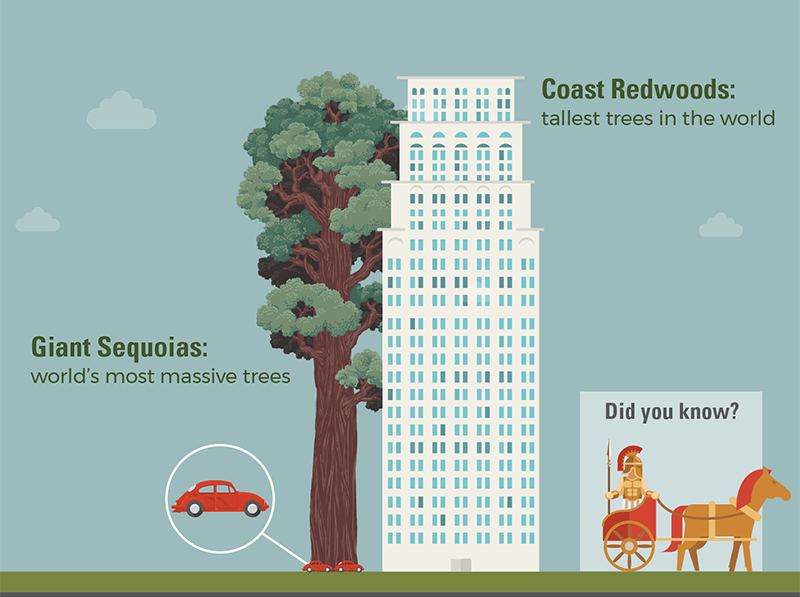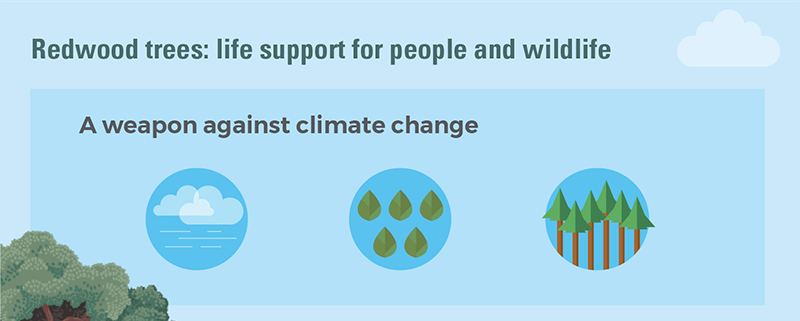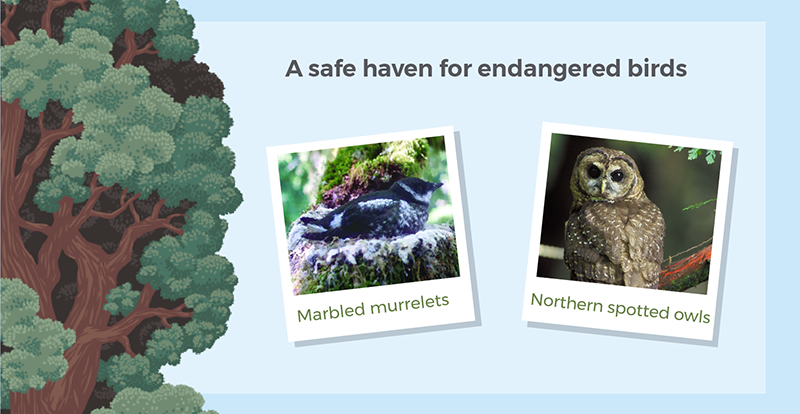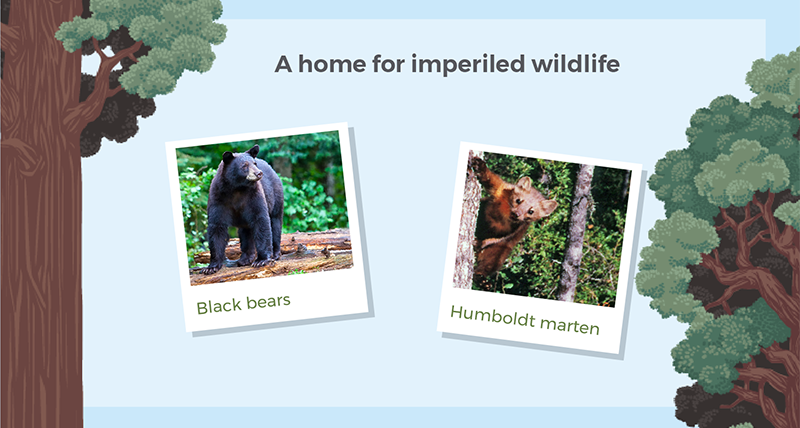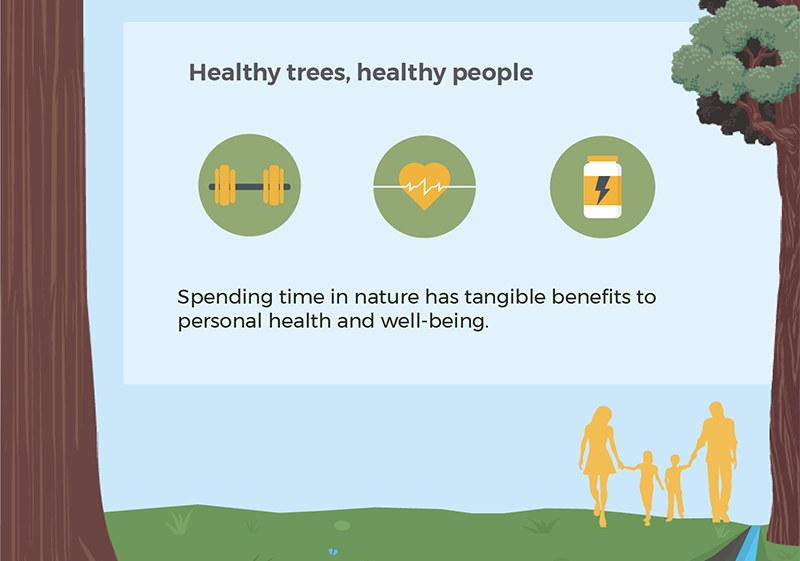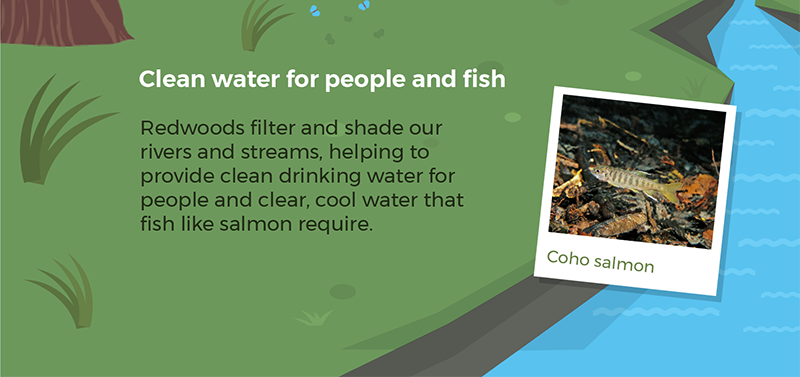 ---
You Can Help
Today, it takes a community including private landowners, parks, local communities, scientists and our supporters, to safeguard redwood forests. Together, we protect redwood forests from threats such as unsustainable development; restore the forests we have lost; and connect people to these towering wonders of nature. With your help, we can leave the forests — and the world — in a better place than we found them.