We share what we learn about redwoods through our education and research programs so that everyone has the opportunity to study and be amazed by this unique forest. In addition, we use our new knowledge to shape our conservation work.
---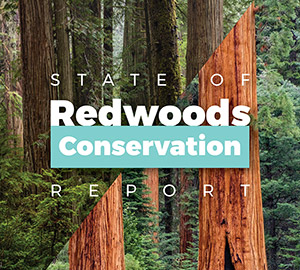 This first-ever State of Redwoods Conservation Report provides a contemporary look at the state of coast redwood and giant sequoia forest health in California. Its purpose is to serve as a reference guide to their status today and discuss the key variables that matter most to their future health: overall age and condition of the forests, varied ownership and protection of redwood and giant sequoia forests, key stressors, and environmental challenges.
---
How We Support the Study of Redwoods
The Past, Present and Future of an Ancient Forest.
View research grant projects we've funded. Learn how to apply for a research grant.
Grants for undergraduate and graduate students interested in research in coast redwood and giant sequoia forests.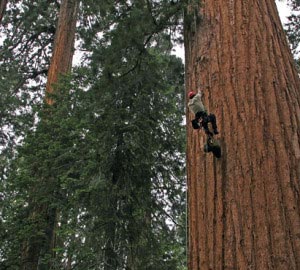 Learn about our long-term Redwoods and Climate Change Initiative.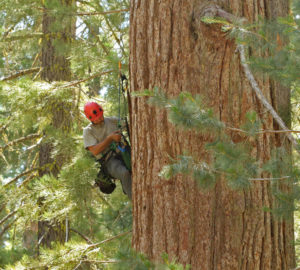 Save the Redwoods League is embarking on a study to better understand this beetle and its potential threat to the giant trees.