Book recommendations
Find these books about redwoods at the library, buy them at a locally owned bookstore, or borrow them from a friend!
---
Filter by age:
Books for Kids   Books for Adults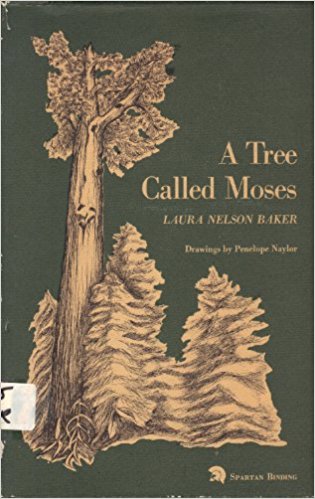 A Tree Called Moses
By Baker, Laura Nelson
Nonfiction | Ages: 4 and up The Moses tree is a real tree. Its age is estimated at 2,500 years, it is located near Sequoia National Forest, and it is one of the largest of the spectacular giant redwoods. On the basis of the scars and form of the tree, the author has predicted the course of its life development from the day its seed was planted, and of the surrounding wildlife.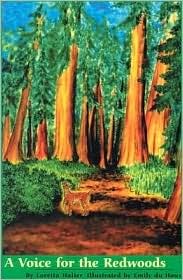 A Voice for the Redwoods
By Halter, Loretta
Fiction | Ages: 9 to 11From sapling to adult the author gives us the sense of time that it takes to grow a redwood. We meet Native Americans, from generation to generation, then loggers and contemporary man as the tree continues its long life span.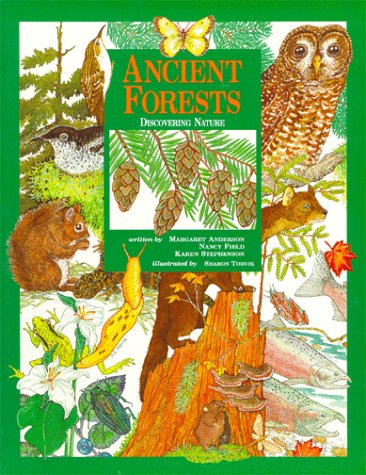 Ancient Forests: Discovering Nature
By Anderson, Margaret, et. al
Nonfiction | Ages: 8 to 13Written by scientists, science educators and writers, these action-packed books discuss the work of scientists and their research, and deal with environmental problems and some of their solutions.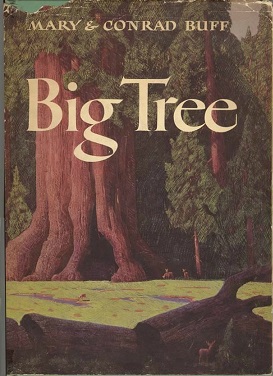 Big Tree
By Buff, Mary and Conrad
Nonfiction | Ages: 4 and up A giant five-thousand-year-old Sequoia, called Wa-No-Na by the Indians, tells its life story.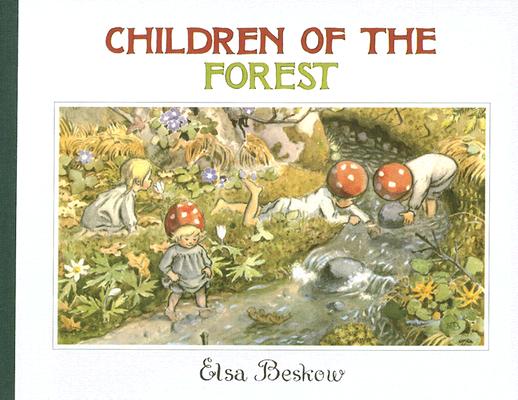 Children of the Forest
By Beskow, Elsa
Fiction | Ages: 3 to 6The children of the forest live deep in the roots of an old pine tree. This book invites children to follow their engaging adventures through each season as they play hide-and-seek with the squirrels and throw snowballs in winter.
Crinkleroots Guide to Knowing Trees
By Arnosky, Jim
Nonfiction | Ages: 5 to 10An illustrated introduction to trees and woodlands with information on how to identify the bark and the leaves, the many ways that animals use trees, and how to read the individual history that shapes every tree.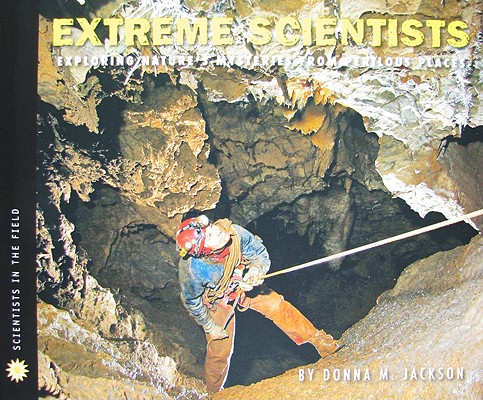 Extreme Scientists
By Jackson, Donna M.
Nonfiction | Ages: 9 to 12From hurricanes to caves to the crowns of towering redwoods, these scientists battle some of the earth's most intense conditions in order to save lives, preserve species, and help us to better understand the way our planet works.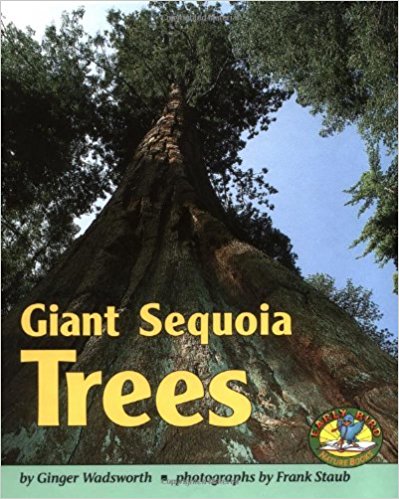 Giant Sequoia Trees
By Wadsworth, Ginger
Nonfiction | Ages: 4 to 9Beautiful color photographs and a simple text describe for young readers the life cycle of the amazing giant sequoia trees of California, as special notes for adults help build an interactive experience perfect for classrooms.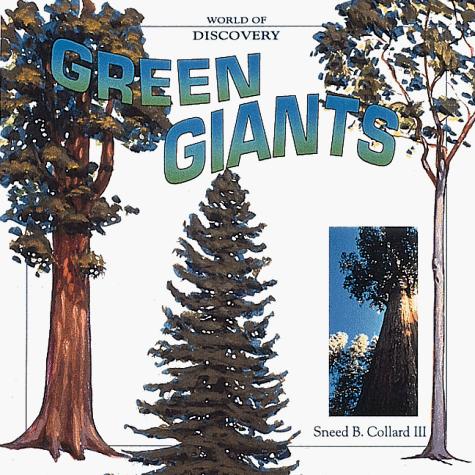 Green Giants
By Collard, Sneed B.
Nonfiction | Ages: 9 to 12Describes twelve of the world's tallest trees, such as the redwood, mountain ash, kauri, and Douglas fir.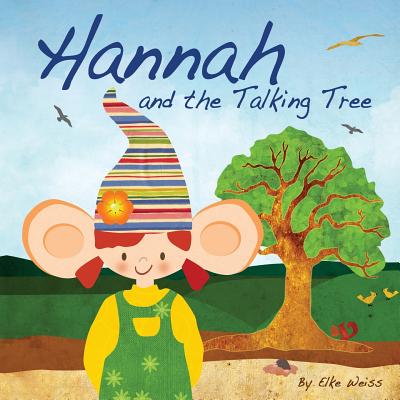 Hannah and the Talking Tree
By Weiss, Elke
Fiction | Ages: 3 to 7Hannah was born with very big ears. One day she goes into the forest and find a lonely tree – a tree that can talk. She shares her stories with him, and decides to help the lonely tree. She goes into town, tells the tree's story and asks the people for help to plant new trees.
Heart of the Wild
By Schwarzkopf, Chet
Fiction | Ages: 10 and up This collection of twenty wild-animal stories will delight readers of all ages. Each tale shows the point of view of one particular wild animal, describing his natural environment, the characteristics of his species, and recounting his daily pursuits and adventures.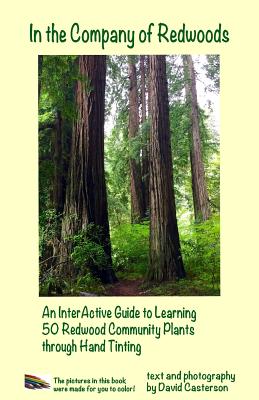 In the Company of Redwoods
By Casterson, David
Nonfiction | Ages: 8 and up In the Company of Redwoods is a book that everyone will love, for it makes it easy to learn the names, facts and faces of the understory plants most commonly associated with the Coast Redwood. It is designed to be carried on walks in each of the more than 60 Redwood State Parks and Preserves in coastal California from Big Sur to the Oregon border.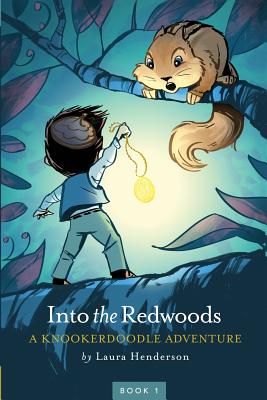 Into the Redwoods
By Henderson, Laura
Fiction | Ages: 5 to 12Peanut is a young Knookerdoodle and like all the little Knookerdoodles, he loves books, has a merry twinkle in his eye, and lives a happy life tucked away in the nooks of the tall trees of the Redwood Forest. Peanut has never gone on any adventures, entered the deep dark woods, or met any pirates. However, on this bright sunny morning when Chubby the chipmunk talks to a human, things will change for Peanut. Discover this tale of friendship and courage as Peanut and his friends jump to and fro and fall into their first adventure.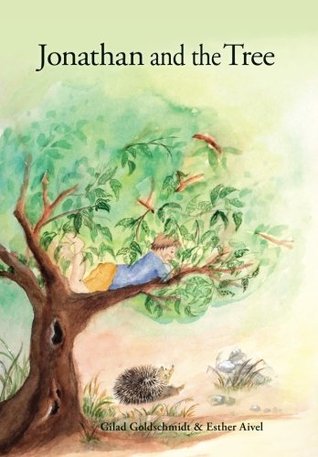 Jonathan and the Tree
By Goldschmidt, Gilad and Aivel, Esther
Fiction | Ages: 6 to 10This touching story of a boy and his friendship with a tree gives remarkable pictures of the cycles of life, and of death. All ages will find satisfaction in this tale of life's changes and challenges and the power of a good friendship to encourage and sooth these changes and challenges.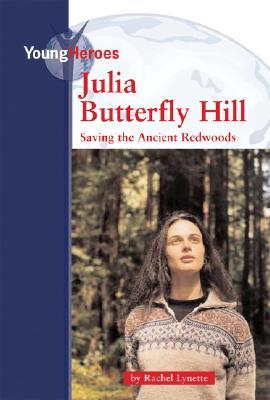 Julia Butterfly Hill: Saving the Redwoods
By Fitzgerald, Dawn
Nonfiction | Ages: 9 to 12Readers will learn that Julia's whimsical nickname doesn't quite cover her lofty accomplishments. She is world-known as the young woman who climbed into a tree in 1997, to save it from being destroyed. She lived in that tree, named Luna, for over 700 days, ultimately succeeding in protecting Luna, and the trees within 200 feet of it.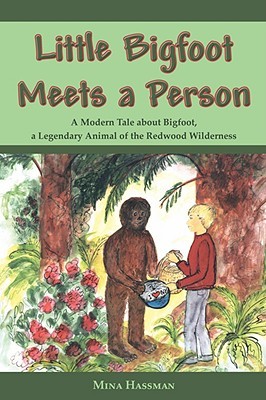 Little Bigfoot Meets a Person
By Hassman, Mina
Fiction | Ages: 9 to 12A Modern Tale about Bigfoot, a Legendary Animal of the Redwood Wilderness. A curious little bigfoot who believes people exist and a curious young littlefoot, who is a bigfoot believer, meet on a trail in the shadows of the redwood forest.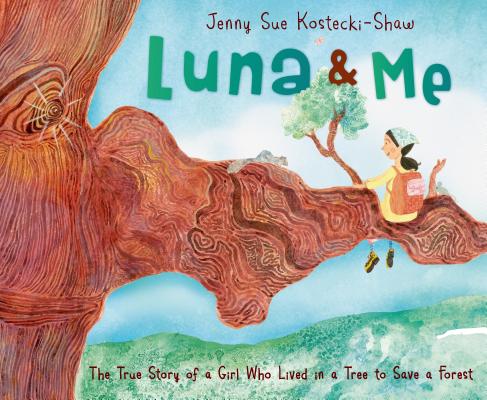 Luna and me
By Kostecki-Shaw, Jenny Sue
Fiction | Ages: 5 to 9The true story of a girl who lived in a tree to save the forest.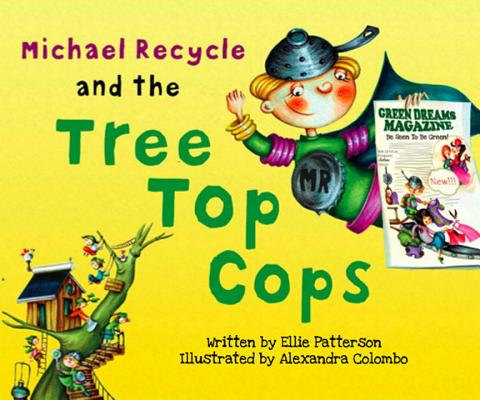 Michael Recycle and the Tree Top Cops
By Patterson, Ellie
Fiction | Ages: 7 to 10Even super-heroes need a vacation, so where better than one of the world's natural wonders, the great Redwood Forest But disaster has struck and the forest is under threat… can Michael Recycle and his new friends, the Tree Top Cops, save the day?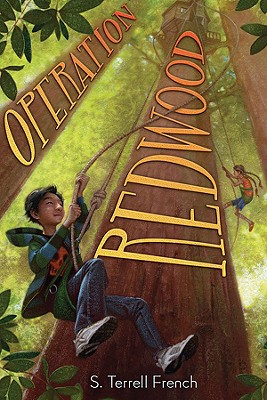 Operation Redwood
By French, S. Terrell
Fiction | Ages: 8 to 12This fantastic debut novel, full of clever stunts and pranks, shows the power of determined individuals, no matter what their age, to stand up to wrongdoing. And it introduces readers to a memorable cast of characters—smart kids who care about the world around them.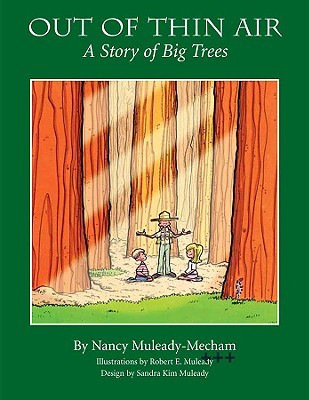 Out of Thin Air: A Story of Big Trees
By Muleady-Mecham, Nancy
Nonfiction | Ages: 4 to 8A park ranger explains via a question and answer dialogue with two children how a sequoia tree grows, and it's not because of the soil. She covers the science with help from the periodic table and some bright clear full page illustrations opposite the text.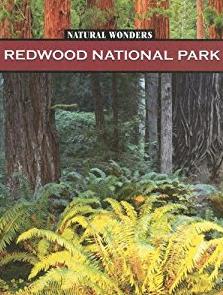 Redwood National Park: Forest of Giants
By Purslow, Neil
Nonfiction | Ages: 8 to 12Describes the history of the California national park known for its large redwood trees. Natural Wonder series.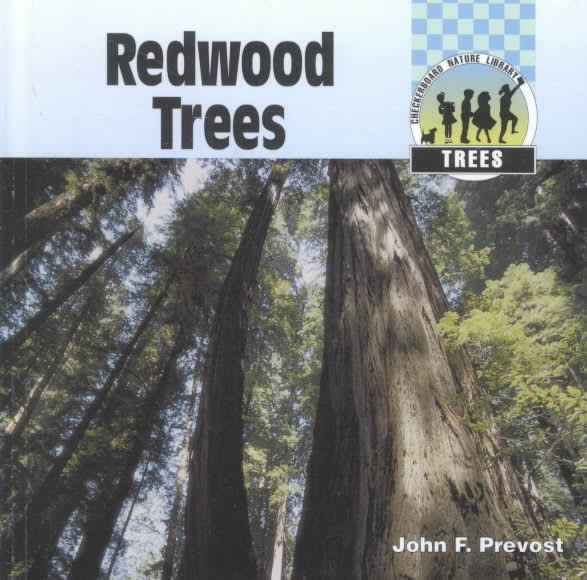 Redwood Trees
By Prevost, John
Nonfiction | Ages: 4 to 8Provides basic information about the redwood, including its structure, economic uses, and the pests and diseases that affect it.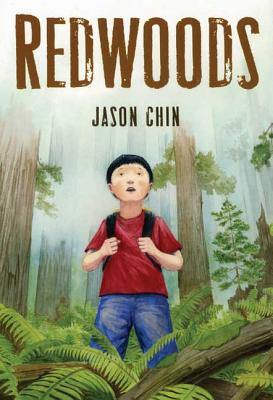 Redwoods
By Chin, Jason
Fiction | Ages: 4 to 8A subway trip is transformed when a young boy happens upon a book about redwood forests. As he reads the information unfolds, and with each new bit of knowledge, he travels–all the way to California to climb into the Redwood canopy.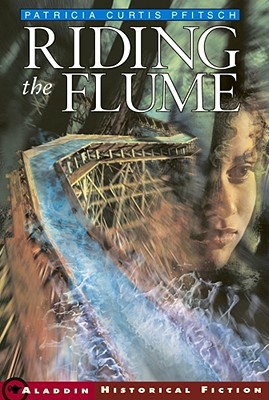 Riding the Flume
By Pfitsch, Patricia Curtis
Fiction | Ages: 12 and up When fifteen-year-old Francie finds a note hidden in the stump of an old sequoia, she immediately recognizes her sister's handwriting. But Carrie died in an accident six years ago. Could Carrie's secret still be important?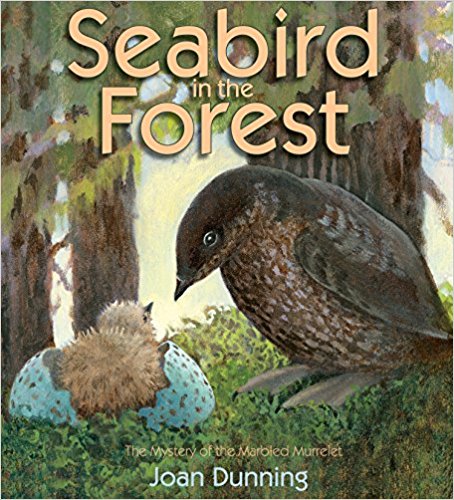 Seabird in the Forest
By Dunning, Joan
Nonfiction | Ages: 5 to 9 Focusing on one pair of murrelets and their newborn chick, the author reveals the hidden nest in the canopy of the old-growth forests and the secret life of these birds before their fledgling sets off for the sea.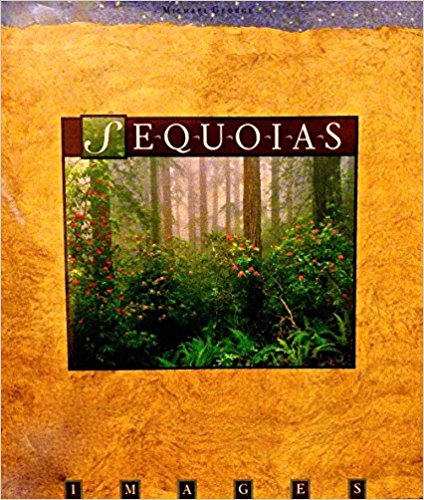 Sequoias
By George, Michael
Nonfiction | Ages: 9 to 12Creative Education's "Images series invites readers to explore science in a whole new way. Fill your library with "Images that leave a lasting impression.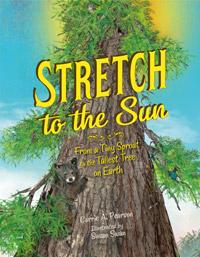 Stretch to the Sun
By Pearson, Carrie A.
Nonfiction | Ages: 4 and up The tallest known tree on earth is located in Redwood National Park in northern California. More than twelve hundred years old, it is approximately 380 feet tall–and still climbing!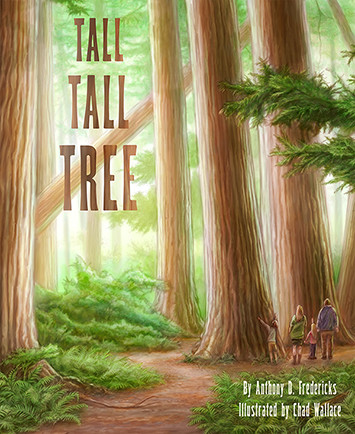 Tall Tall Tree
By Fredericks, Anthony
Fiction | Ages: 1 to 9There's a magical, wild world happening in the tallest of tall trees – a world teeming with life that very few people ever see! Come take a peek at the animals that make their home in a tall, tall redwood tree. Children will love the rhymes and count the critters from one to ten. Look out for the hidden animals, too! Lots of fun and lots of interesting science – including STEM activity suggestions.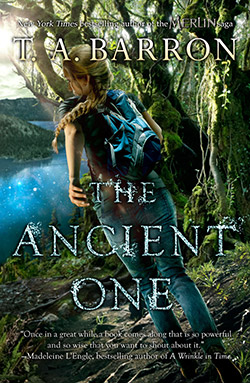 The Ancient One
By Barron, T.A.
Fiction | Ages: 10 to 14In this powerful tale, the contemporary struggle between loggers and environmentalists in the Pacific Northwest is interwoven with a fantastic story of an ancient and magical world discovered by a 13-year-old girl. "Fantasy mavens will find plenty here to enthrall them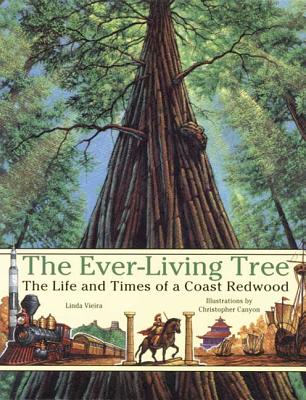 The Ever-Living Tree
By Vieira, Linda
Nonfiction | Ages: 4 to 8Follow the long life a redwood tree as this book takes you on a journey through history.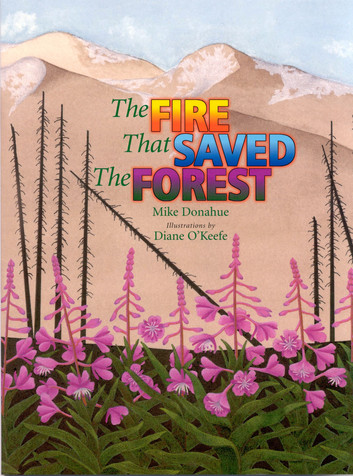 The Fire That Saved the Forest
By Donahue, Mike
Fiction | Ages: 4 to 8When Bernie the bear and his other animal cohorts make a practice of extinguishing every fire that starts in the forest, they realize that the trees are choking out open meadows and not allowing berry bushes and other foods they depend on to grow. One day, an uncontrollable fire devastates the forest, and the animals mistakenly believe their world has ended. Soon, however, new growth provides them with a bounty of food, and they realize how important fire is to the health of the forest.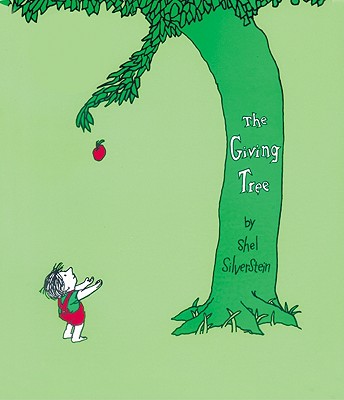 The Giving Tree
By Silverstein, Shel
Fiction | Ages: 4 to 8The Giving Tree, a story of unforgettable perception, beautifully written and illustrated by the gifted and versatile Shel Silverstein, has been a classic favorite for generations.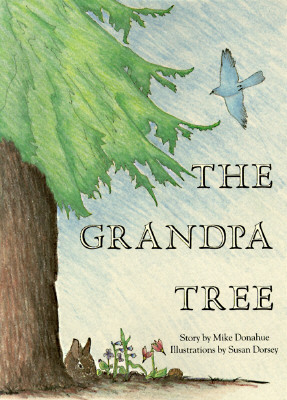 The Grandpa Tree
By Donahue, Mike
Fiction | Ages: 3 and up The elementary tale of the life cycle of a tree, from its beginnings as a sapling to its demise on the forest floor, where it decomposes and becomes "a home for rabbits, and food for flowers", is also a life lesson for people.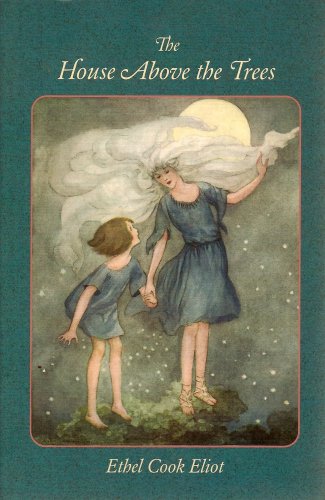 The House above the trees
By Cook Eliot, Ethel
Fiction | Ages: 5 to 12A wonderful fantasy written by Ethel Cook Eliot, first published in 1921. The illustrations include line drawings along with 5 color plates from Anne Anderson.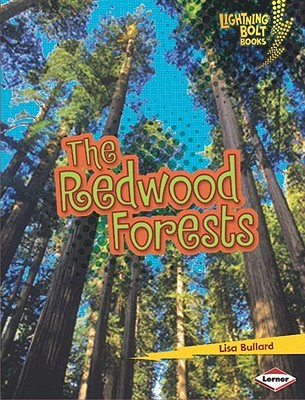 The Redwood Forests
By Bullard, Lisa
Nonfiction | Ages: 4 to 8Have you ever seen a tree as wide as a house? What about one taller than a skyscraper? Get ready to explore the gigantic trees in the Redwood Forests These amazing forests are located along the West Coast of the United States, from California to Oregon.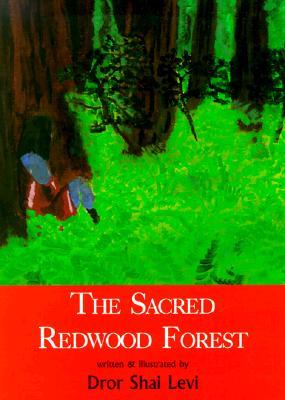 The Sacred Redwood Forest
By Levi, Dror Shai
Fiction | Ages: 9 to 12With faeries, nymphs, a Forest Goddess, an Ancient Magician, and other colorful characters, we learn through the eyes of a young girl, why these last remaining forests should be saved, and about the senseless destruction already wrought upon them.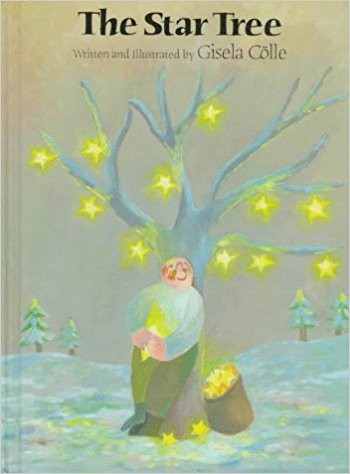 The Star Tree
By Colle, Gisela
Fiction | Ages: 5 to 8In a little house, in a big city, there lived a very old man. He had watched the city grow up around him, seen towering skyscrapers and miles of asphalt swallow the woods and fields, parks and gardens, of his youth. The people who lived in the skyscrapers knew nothing of the old man — most didn't even know each other.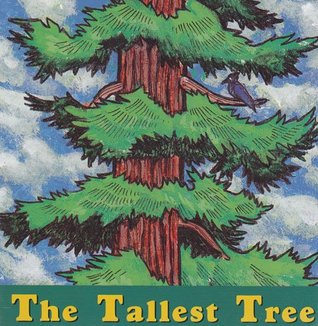 The Tallest Tree
By Lieber, Robert
Fiction | Ages: 2 to 5The world's tallest trees come to life in a delightfully illustrated story that will enchant and teach children about life in the forest.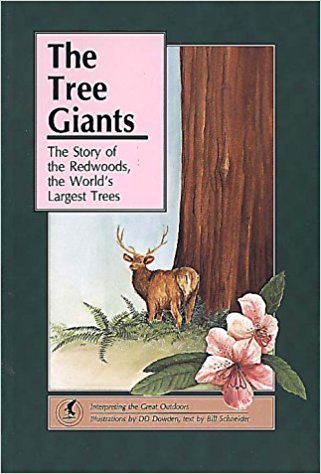 The Tree Giants
By Schneider, Bill
Nonfiction | Ages: 9 to 12This book helps explain the largest and most remarkable trees on earth, the California redwoods.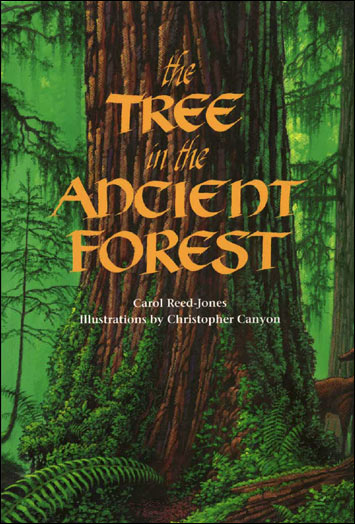 The Tree in the Ancient Forest
By Reed-Jones, Carol
Fiction | Ages: 4 to 10The remarkable web of plants and animals living around a single old fir tree takes on a life of its own in this stunningly illustrated story. Carol Reed-Jones' repetitive, cumulative verse–a poetic technique that children universally love–aptly portrays the amazing ways in which the inhabitants depend upon one another for survival.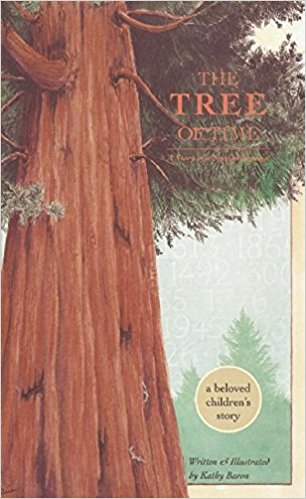 The Tree of Time: A Story of a Special Sequoia
By Baron, Kathy
Nonfiction | Ages: 5 to 10This colorful volume is a wonderful introduction to the story of the giant sequoia, the world's largest tree. Tracing the life of one special sequoia that lived for over 2,000 years, it shows the stages of development of the tree in relation to important events in world history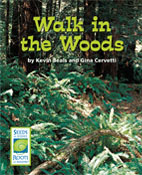 Walk in the Woods
By Beals, Kevin and Cervetti, Gina
Nonfiction | Ages: 7 to 8In Walk in the Woods students "accompany" a soil scientist named Asmeret as she walks through the woods. Students see the world through a soil scientist's eyes as Asmeret searches for evidence of decomposition.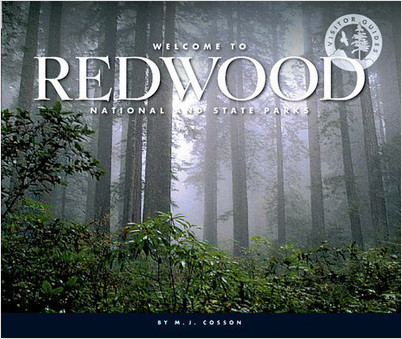 Welcome to Redwood National and State Parks
By Cosson, M.J.
Nonfiction | Ages: 9 to 12A tour through California's Redwood National Park, (complete with maps, legends, and detailed captions and factoids) introduces the park's flora, fauna, topography, history, weather, and attractions.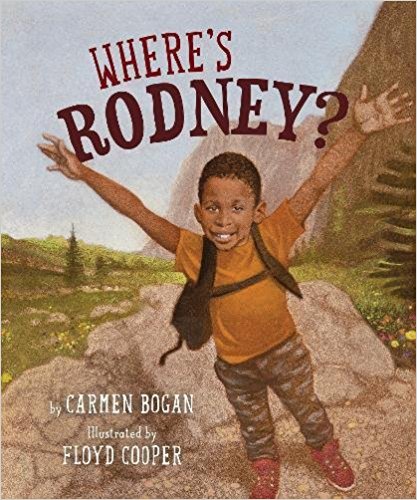 Where's Rodney?
By Bogan, Carmen
Fiction | Ages: 4 to 8This is a story of the power of nature to transform every child. -Scientific research now confirms what we already know: We become more relaxed, more open and friendly, and more creative, with better memory and concentration, after being in nature.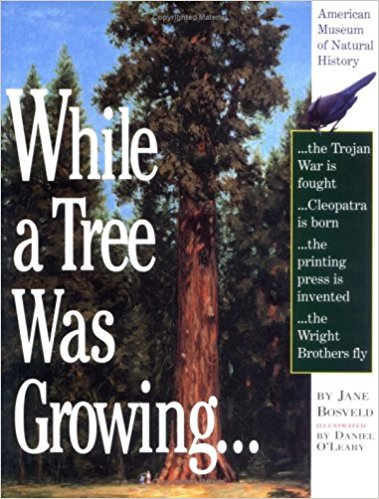 While a Tree Was Growing
By Bosveld, Jane
Nonfiction | Ages: 4 to 8Traces the growth, from seed to maturity, of a 3500-year-old giant sequoia juxtaposing its development with a chronology of world events from the Trojan War to the present day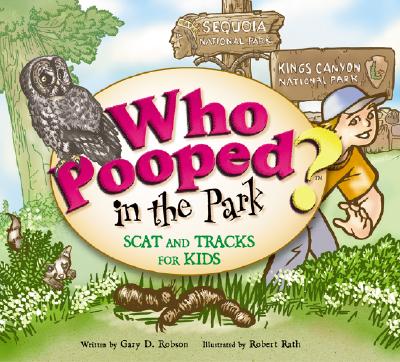 Who Pooped in the Park? Sequoia/Kings Canyon National Park
By Robson, Gary D.
Fiction | Ages: 4 to 8Watch where you step! Sometimes the animals in Sequoia and Kings Canyon national parks are hard to find, but you can almost always find their poop! Come along with Michael, Emily, and their family as they find poop (scat) and footprints (tracks) and discover which animal made them!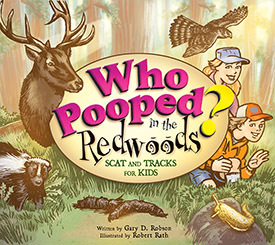 Who Pooped in the Redwoods?
By Robson, Gary D.
Fiction | Ages: 4 to 8Get the scoop on poop! Sometimes the animals that live in the Redwoods are hard to find – but you can almost always find their poop! Come along with Emily, Michael, and their parents as they find poop (scat) and footprints (tracks) and discover which animal made them! Find out Who Pooped! Includes Field Identification Guide to common scat and tracks.
Big Basin Redwood Forest: California's Oldest State Park
By Bliss, Traci.
Nonfiction | Adults The epic saga of Big Basin began in the late 1800s, when the surrounding communities saw their once "inexhaustible" redwood forests vanishing. Join author Traci Bliss as she reveals the untold story of a herculean effort to preserve the ancient redwoods for future generations.
The Bigfoot Mystery: The Adventure Begins
By Leiterman, Robert
Fiction | Young adults Does Bigfoot exist? Join two teenage boys whose strange encounter with the mythical creature sends their entire family on a journey to solve the mystery.
Operation Redwood Quest: Search for Answers
By Leiterman, Robert
Fiction | Young adults While a group of Bigfoot researchers probe the wilderness to prove the creature existence, others use the legend to protect thousands of privately owned forests.
Yeti or not, Here we come!: Bigfoot in the Redwoods
By Leiterman, Robert
Fiction | Young adults Could the legendary Bigfoot exist among the ancient redwoods and rugged terrain of California s Eel River Valley?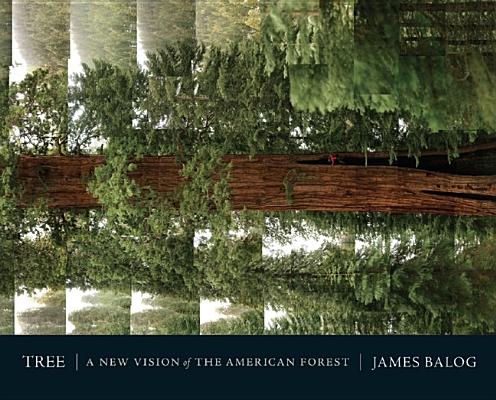 Tree: A New Vision of the American Forest
By Balog, James
Nonfiction | Adults Acclaimed photographer James Balog captures immense portraits of sequoias and redwoods as no human has ever viewed them-in thousands of tiny frames taken at eye-level as the photographer rappelled down neighboring trees.
Coast Redwood: a Natural and Cultural History
By Barbour, Michael, et. al
Nonfiction | Adults This handsome volume describes the origins, distribution, life history, ecology, and wildlife associated with coast redwood.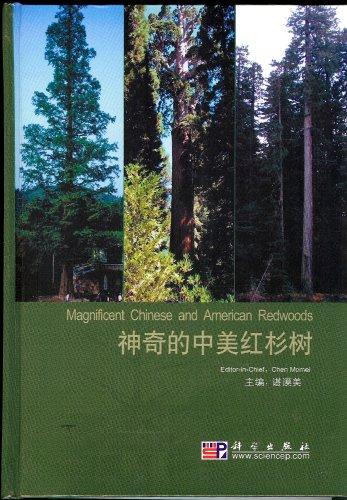 Magnificent Chinese and American Redwoods
By Chen, Momei
Nonfiction | Adults Several generations of botanist and amateurs in China and America have recorded the three most famous species of Cupressaceae: Dawn Redwood, Giant Sequoia, and Coast Redwood in both languages with plenty of pictures.
Secrets of the Nest: The Family Life of North American Birds
By Dunning, Joan
Nonfiction | Adults Beautifully written, beautifully illustrated, entertaining, and informative, Secrets of the Nest will captivate anyone with an interest in the natural world.
From the Redwood Forest, Ancient Trees and the Bottom Line: A Headwaters Journey
By Dunning, Joan
Nonfiction | Adults The oldest trees of the Headwaters Forest pre-date Jesus Christ. For generations they have provided refuge, inspiration, and livelihood for creatures large and small.
The Enduring Giants
By Engbeck, Joseph
Nonfiction | Adults Enduring Giants is the epic story of the Giant Sequoia and the Big Trees of Calaveras.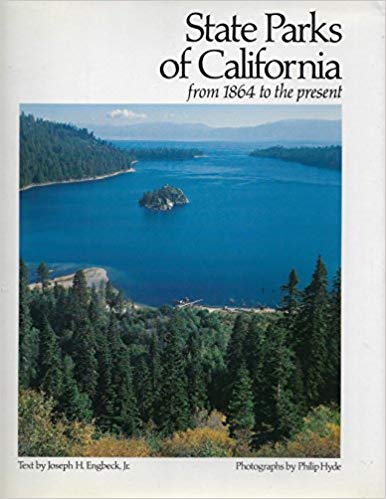 State Parks of California, from 1864 to the Present
By Engbeck, Joseph
Nonfiction | Adults Text by Joseph H. Engbeck, Jr. ; color photography by Philip Hyde
To Find the Biggest Tree
By Flint, Wendell, D.
Nonfiction | Adults An account of two men and their lifelong quest to seek out and record, in all their majesty, contenders for the title of the earth's largest living thing.
The Last Stand: The War Between Wall Street and Main Street over California's Ancient Redwoods
By Harris, David
Nonfiction | Adults The Last Stand is a compelling American saga of greed gone wild and a small town divided over a precious natural resource.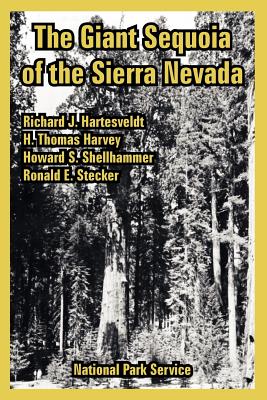 The Giant Sequoia of the Sierra Nevada
By Hartesveldt, R.J., et. al
Nonfiction | Adults What follows is a synthesis of the writings of others together with the results obtained from our field studies, begun in 1956.
Legacy of Luna: The Story of a Tree, a Woman and the Struggle to Save the Redwoods
By Hill, Julia Butterfly
Nonfiction | Adults On December 18, 1999, Julia Butterfly Hill's feet touched the ground for the first time in over two years, as she descended from "Luna," a thousand-year-old redwood.
Giants in the Earth: The California Redwoods
By Johnstone, Peter, et. al
Nonfiction | Adults This highly illustrated literary anthology provides a unique and complete view of the tree's place in history and the imagination.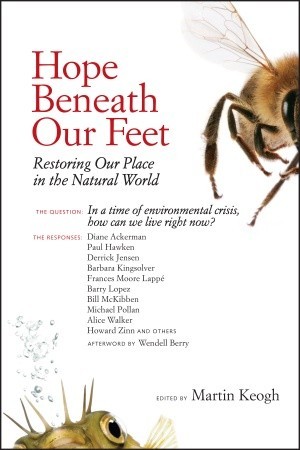 Hope Beneath Our Feet: Restoring Our Place in the Natural World
By Keogh, Martin
Nonfiction | Adults The environmental "tipping point" we approach is more palpable each day, and people are seeing it in ways they can no longer ignore—we need only turn on the news to hear the litany of what is wrong around us.
Conifers of California
By Lanner, Ronald M.
Nonfiction | Adults Conifers of California is the first book entirely devoted to the state's native cone-bearing trees and shrubs.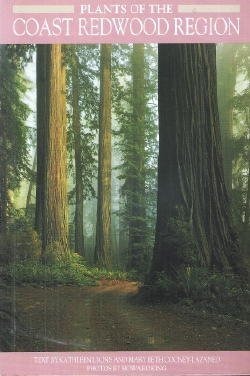 Plants of the Coast Redwood Region
By Lyons, Kathleen
Nonfiction | Adults This book is a field guide to plants commonly found in the coast redwood forests.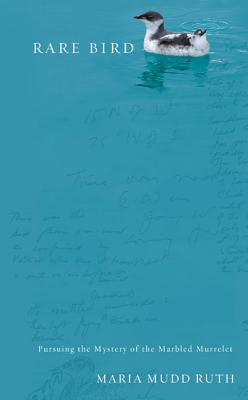 Rare Bird
By Mudd-Ruth, Maria
Nonfiction | Adults Part naturalist detective story, part environmental inquiry, this vibrant narrative celebrates the fascinating world of an endangered seabird that depends on the contested old-growth forests of the Pacific Northwest for its survival.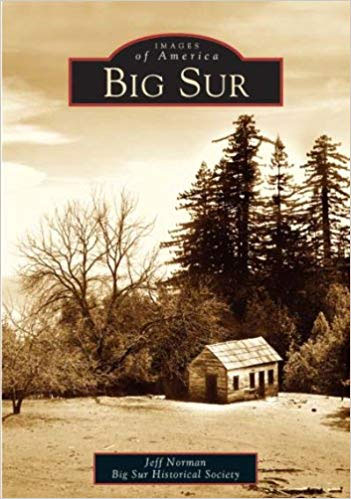 Images of America: Big Sur
By Norman, Jeff
Nonfiction | Adults The book contains outstanding photographs from 40 collections, ranging from family albums to institutional archives.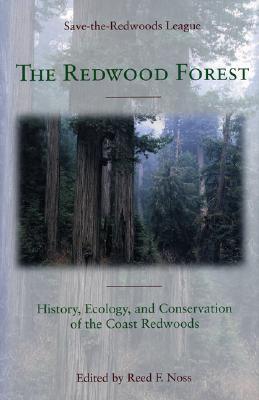 The Redwood Forest: History, Ecology, and Conservation of the Coast Redwoods
By Noss, Reed F.
Nonfiction | Adults Evidence is mounting that redwood forests, like many other ecosystems, cannot survive as small, isolated fragments in human-altered landscapes.
The Wild Trees: A Story of Passion and Daring
By Preston, Richard
Nonfiction | Adults Hidden away in foggy, uncharted rain forest valleys in Northern California are the largest and tallest organisms the world has ever sustained–the coast redwood trees, Sequoia sempervirens.
Forest Giants of the Pacific Coast
By Van Pelt, Robert
Nonfiction | Adults A guide to the 20 largest species of conifers in North America – from the southern Sierras to Vancouver Island, and from the coast to northwestern Montana.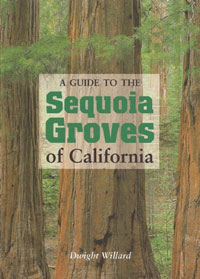 A Guide to the Sequoia Groves of California
By Willard, Dwight
Nonfiction | Adults This comprehensive guide is the first to focus on all the giant sequoia groves in the state of California, not just those that are well-known.