Redwood National and State Parks are home to almost half of the world's remaining protected ancient old-growth redwood forests. These parks also safeguard the tallest redwoods trees known to exist, imperiled salmon and trout, and rare creatures such marbled murrelets and the endangered western lily. Additionally, these ancient redwoods store more carbon per acre than any other forests on Earth.
However, despite their ecological riches and stunning beauty, these forests are far from being pristine, untouched wilderness. Approximately 80,000 of the parks' 120,000 acres of redwood forests (that's two-thirds) — bear the scars of decades of industrial-scale commercial logging — some of which took place as recently as the 1990s.
---
Learn more about this project
---
Partners & Supporters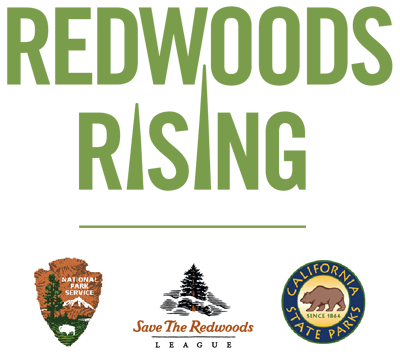 Redwoods Rising is a collaboration between Save the Redwoods League, the National Park Service (external link), and California State Parks (external link) that will greatly accelerate redwood forest recovery within these parks and help protect their remaining old-growth groves.
Redwoods Rising is supported by Save the Redwoods League as well as generous gifts from League Councilor John Scharffenberger, the Elizabeth R. and William J. Patterson Foundation, the S. D. Bechtel, Jr. Foundation, Cotyledon Fund, and Oracle.
Our collaboration is also supported by public grants from the California Department of Forestry and Fire Protection's Forest Health Program as part of the California Climate Investments Program, National Park Service, California State Coastal Conservancy, and Wildlife Conservation Board.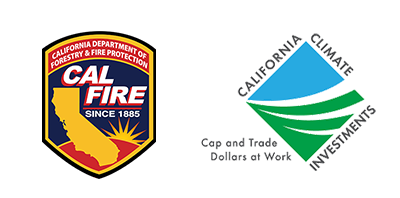 ---
View the Location Map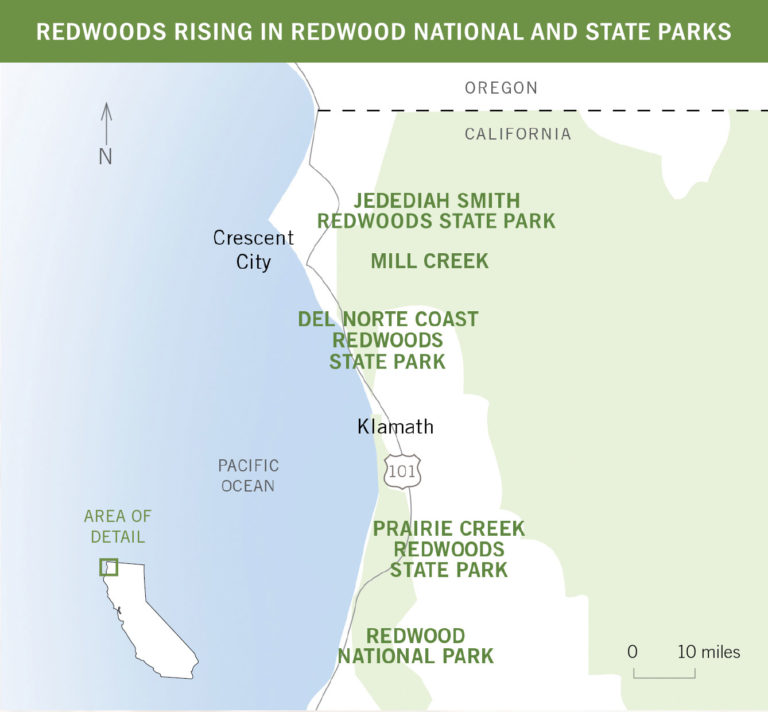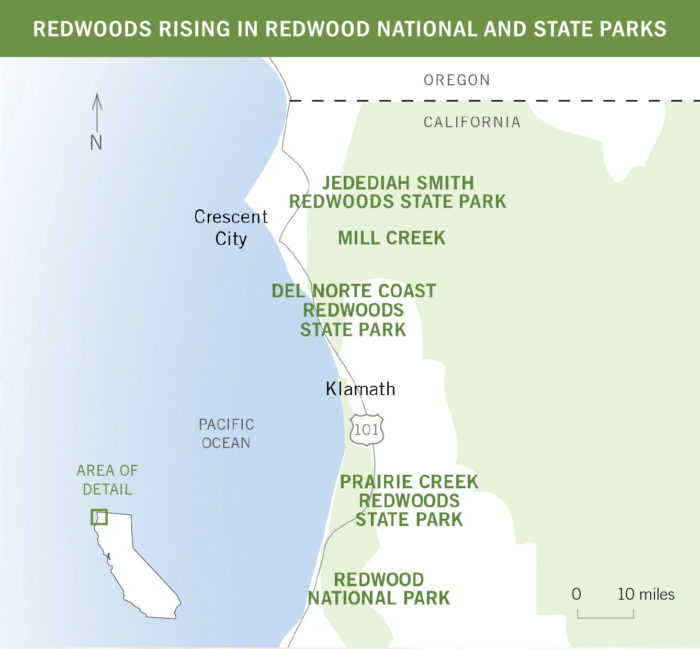 Redwood National and State Parks represent a unique partnership of Redwood National Park and Del Norte Coast Redwoods, Jedediah Smith Redwoods and Prairie Creek Redwoods State Parks.
Redwoods Rising project areas are close to some of our beloved redwoods experiences in Redwood National and State Parks.
---
Together, the Redwood Rising partners — and you — hold the key to the future of these forests.
Donate to help make Redwood National and State Parks a place where giants rise across the North Coast once again.
---
Press Releases
***
To find out more about Redwoods Rising or to schedule an interview with any of the League's experts, please contact Robin Carr at (415) 766-0927 or
[email protected]
.
To access hi-res images, b-roll or drone footage, please visit our media resources.
---
Tags: Land Project, partnerships, Redwoods National and State Parks, Redwoods Rising, Restoration, Restoration Project