Training the next generation of natural resource managers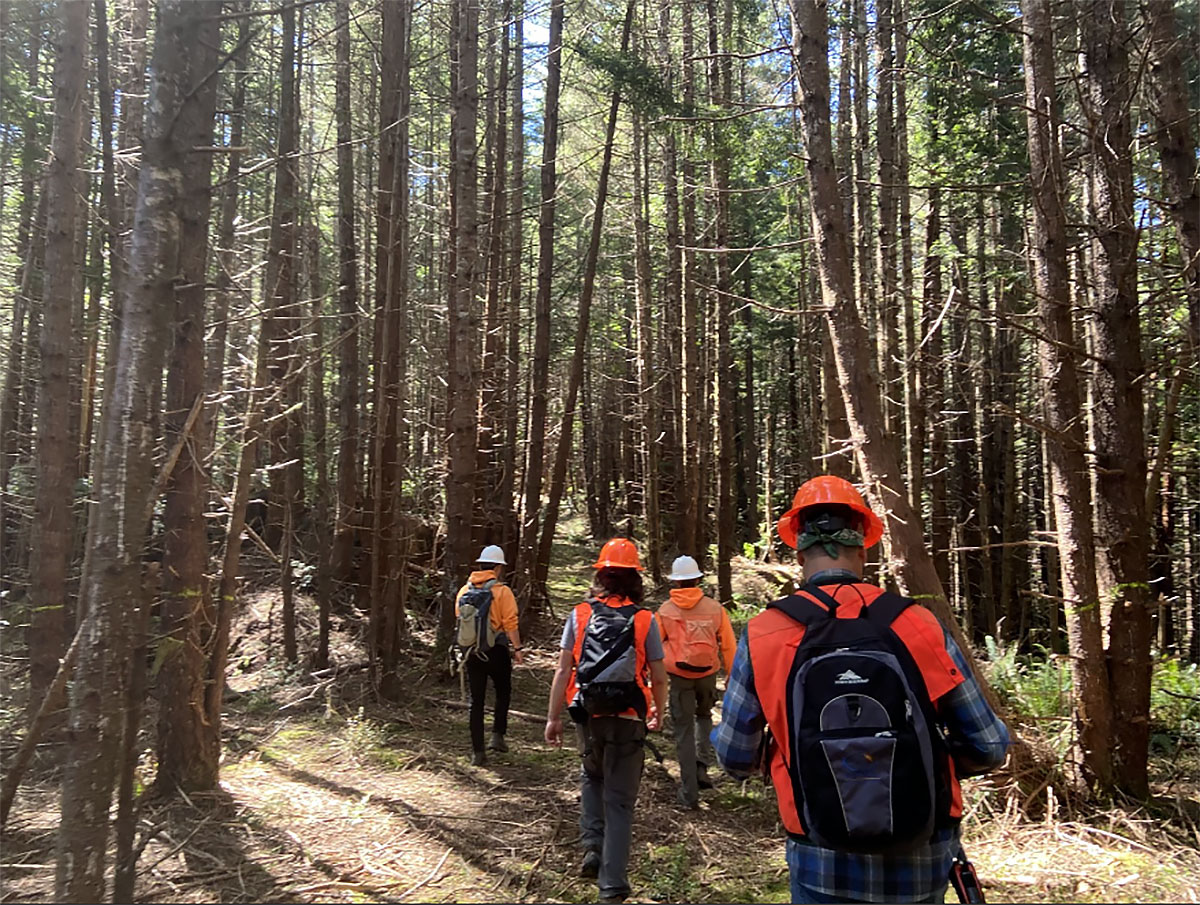 Redwoods Rising is a collaboration between Save the Redwoods League, the National Park Service, and California State Parks that will greatly accelerate redwood forest recovery within these parks and help protect their remaining old-growth groves. Approximately 80,000 of the parks' 120,000 acres of redwood forests (that's two-thirds) — bear the scars of decades of industrial-scale commercial logging — some of which took place as recently as the 1990s. The mission is to protect old growth stands, restore redwood forest ecosystems, and ensure the long-term health of these lands.
The primary goal of the Redwoods Rising Apprenticeship is twofold: to provide a career development opportunity for the next generation of natural resource managers, and to boost capacity for Redwoods Rising restoration projects. Apprentices are hired every year from Cal Poly Humboldt and College of the Redwoods. Apprentices work alongside RNSP scientists on many different components of Redwoods Rising including collecting data for road removal, forestry restoration, watershed restoration, and more. Apprentices spend their time in the field collecting data in second-growth forests that is essential in our goal to treat and improve the degraded forests. Apprenticeship tasks vary year to year depending on project needs. Redwoods Rising has hired Forestry, Watershed, Roads, Wildlife, and Botany Apprentices to work on a variety of projects to advance the recovery of redwoods throughout the Northern California coast.
---