Save the Redwoods League protects and restores redwood forests and connects all people to their peace and beauty. Over the last century, we have come to understand more deeply that our human communities are part of redwood ecosystems, and redwoods conservation has an impact on all Californians and beyond. We are committed to integrating the values of diversity, equity, and inclusion (DEI) into both our organizational culture and our conservation work in these iconic forests.
DEI Defined
The League has adopted the following definitions of Diversity, Equity, Inclusion, and Justice to guide our work. Diversity refers to the differences between people based on the ways in which we experience systemic advantages or barriers to opportunities. Inclusion is fostering a sense of belonging by centering, valuing, and amplifying the voices, perspectives, and styles of those who experience more barriers based on their identities. Equity involves allocating resources to ensure everyone has access to the same resources and opportunities. As we advance in this work, we aspire to move further on the equity spectrum toward justice—the dismantling of barriers to resources and opportunities in society so that all individuals and communities can live full and dignified lives.
Why DEI?
The American conservation movement and associated organizations, including our own, have historically been led and supported by affluent white men, to the exclusion of other voices. The League humbly acknowledges that some of our founders were leaders in the racist pseudoscience of eugenics. We wholly reject eugenics, and we are mindful of how the demographics and affiliations of our founders influenced our organizational development and early conservation practices. Our intention is to fully address and ultimately transcend this piece of our story.
As a start, we acknowledge that the coast redwood and giant sequoia ranges are home to Native Americans and numerous California tribes. These places are fundamental to their identities, cultures, and histories. The genocide and removal of Native communities across the West made possible the harvesting of the ancient redwood forest, and then the subsequent public lands movement that provided pathways to redwoods protection. Historical conservation policies and approaches have largely ignored the value of Indigenous tribes' complex understanding of the land, based on traditional ecological knowledge under which redwood ecosystems flourished for millennia. This erasure had negative effects on both the forest and people.
Furthermore, logging in the 19th and 20th centuries established an industry and local economies rooted in unsustainable redwood timber harvest, which ultimately gave rise to Save the Redwoods League. The League understands that natural resource conservation efforts have affected some rural communities that had depended on extraction industries, and that those local communities have suffered in these historic economic transitions.
We also acknowledge that redwood parks have been shaped by white American culture, leading to the exclusion of other cultures. Early park design minimized human interaction with nature and provided for limited, prescriptive experiences. Programming has further focused on Western science and naturalist perspectives, and interpretation often reinforces such values and emphasizes the stories of white history. We recognize that biased narratives and constrained park design, in the broader social context of widespread institutional discrimination and injustices, have made many people feel unwelcome or unsafe in public lands and the outdoors; this is reflected in significant gaps in visitation among people of color and other marginalized communities, particularly in more remote old-growth redwoods destinations.
As the League may be a microcosm and a product of these historical inequities, today we commit to transforming both our internal organizational culture and expanding our Protect, Restore, and Connect vision to embody diversity, equity, and inclusion. DEI is inextricably linked to our mission. By prioritizing these values, we can empower all people—from our staff to our supporters to historically marginalized communities—to heal our forests and our communities together.
Our work begins with stewarding an organization in which all staff as well as Board and Council leadership can thrive. By creating welcoming and accountable spaces for people of all identities, we will not only forge a more inclusive and equitable organization, but also enable talented staff, volunteer leaders, and supporters to be ambassadors of our mission.
In our external conservation programs, building meaningful partnerships with underrepresented groups will not only rightfully shape our projects, but also make for better redwoods experiences, broaden engagement with our mission, and deepen the impact of our work. As an inclusive organization that incorporates a variety of perspectives, we can more authentically and effectively serve the redwoods and our communities.
Our Commitments
The League embraces equity and inclusion so that our work to heal the redwood forest engages our full community and results in greater diversity in our workforce, Board and Council leadership, and programs.
Our DEI efforts are driven by our three core commitments, which will guide us in creating systematic changes within our organization:
We commit to fostering an inclusive work environment that is imbued with care, trust, humility, candor, self-awareness, and constant learning so that staff and Board and Council leaders of all identities can thrive within our organizational ecosystem.
We commit to embedding values of inclusion and equity, and increasingly working toward justice, in our full portfolio of conservation work through intentionally cultivating reciprocal partnerships and elevating marginalized groups' perspectives, needs, and interests.
We commit to building relationships with historically excluded communities in order to create resonant, welcoming redwood experiences that honor the cultural diversity of California, and to promote experiences that inspire and empower all people to build meaningful connections with the outdoors.
We understand that this is a journey, and there will be missteps along the way. But with the best of intentions, we move forward in our work to protect and restore California's redwood forests, and connect ALL people with nature.
Carousel content with 10 slides.
A carousel is a rotating set of content, rotation stops on keyboard focus on carousel tab controls or hovering the mouse pointer over the content. Use the tabs or the previous and next buttons to change the displayed slide.
California's redwood parks are our shared public treasures. That sense of belonging and stewardship, and the inspiration and resilience that comes along with it, must be shared by all. Diversity, equity, and inclusion are not only mission-critical to the advancement of the League's Centennial Vision to protect and restore these extraordinary forests and connect all people to their peace and beauty—these values also help us to heal ourselves and our communities and restore the roots that link us together."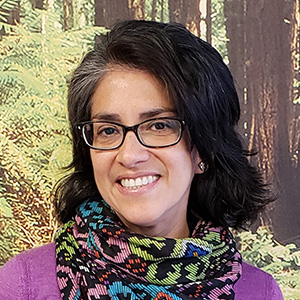 Redwood forests are home to a diverse composition of flora and fauna, all of which have a unique role in establishing a healthy ecosystem. People are also part of that redwood ecosystem, and we each create our own unique relationship with the forest and ways of caring for it. Our team is building community partnerships and park projects that provide for inclusive experiences and equitable access so that everyone can connect with redwoods in ways that resonate with them."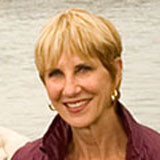 The League's Board of Directors is committed to diversity, equity and inclusion, which we fully understand to be essential to organizational health and mission advancement.
This work, which has begun in earnest, will be ongoing as our staff and volunteer leaders work collaboratively to create a welcoming and supportive organizational culture and conservation programs that work for people of all identities."
Our DEI Work at a Glance
Learn more about this initiative by exploring the following:
Related Statements & Articles
FAQ