As we elevate diversity, equity, and inclusion at the League, we must acknowledge our full history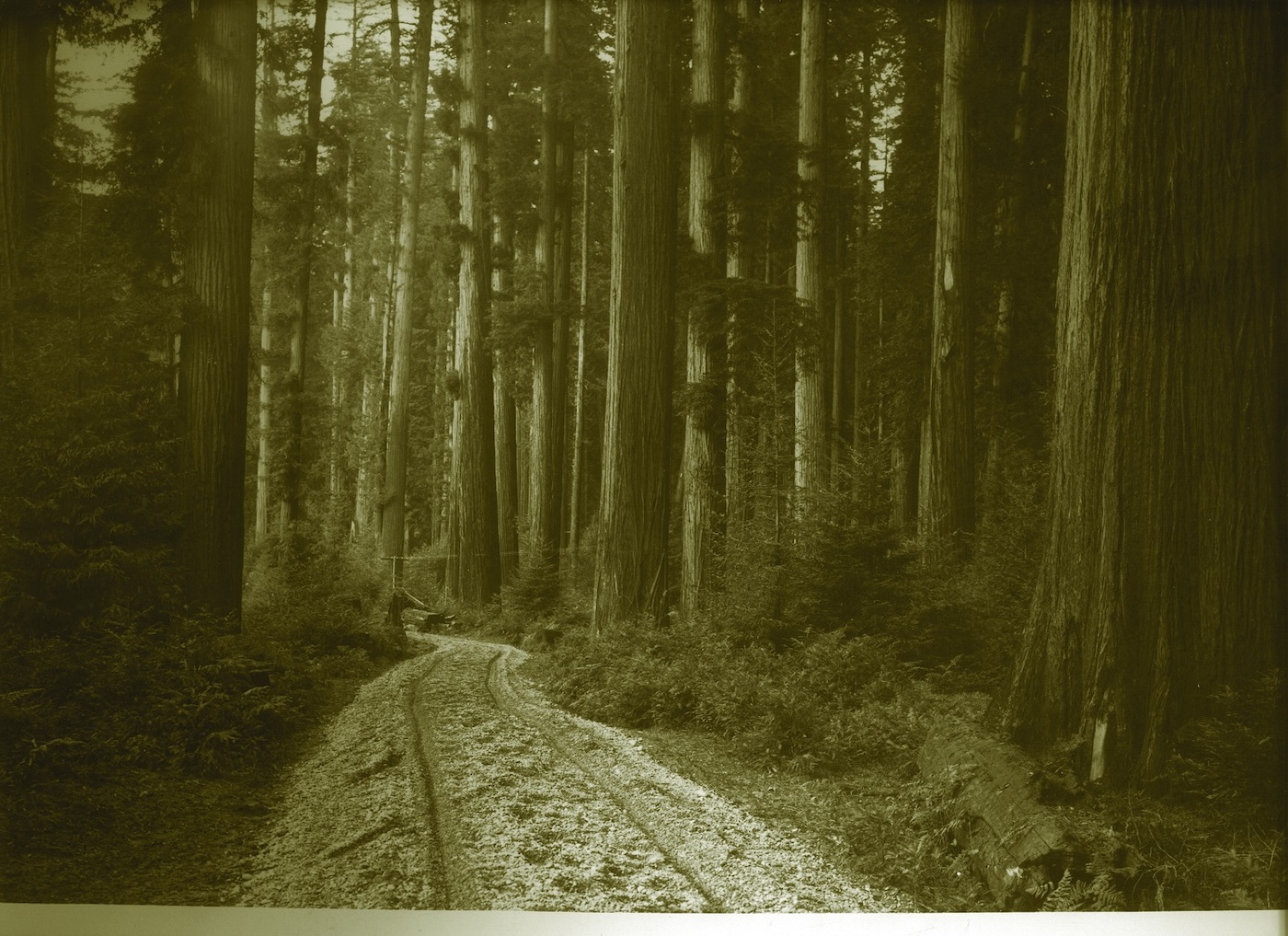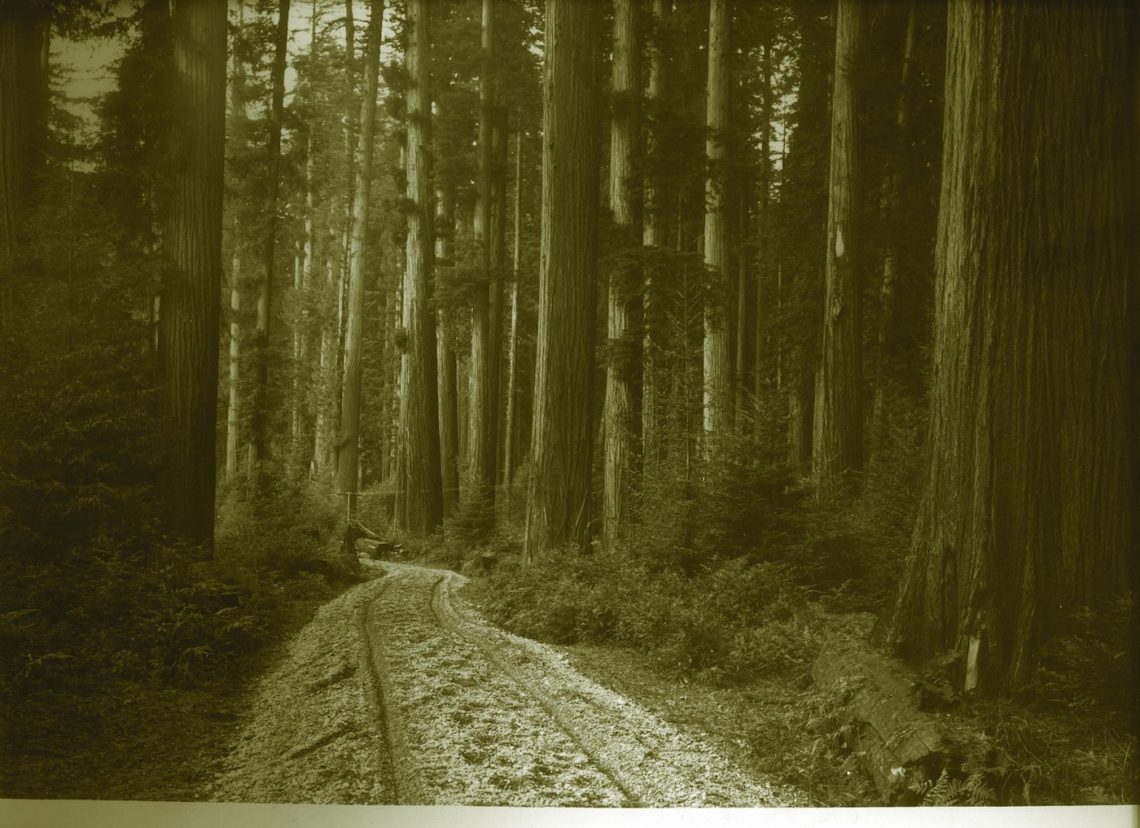 In a 2,000- to 3,000-year lifespan of a redwood, 100 years is a brief, yet profound moment. For second-growth redwood forests, the first 100 years represents a period of healing, growth, and resilience.
We've told the Save the Redwoods League creation story many times over the years: how more than a century ago, our founders John C. Merriam, Henry Fairfield Osborn, and Madison Grant took a fateful road trip up to the extraordinary Humboldt County coast redwoods to see with their own eyes vast tracts of ancient trees being harvested for timber. In the middle of a cathedral-like grove in Bull Creek Flat, just beyond the echo of axes and saws that were tearing down the redwood forests around them, they were compelled to harness their knowledge and influence to protect this magnificent forest. It is a captivating tale, one that shows the power of the redwoods to inspire connection with the natural world and to move people to action. But there's more to this story.
Our founders were leaders in the discriminatory and oppressive pseudoscience of eugenics in the early 20th century—around the very same time they dedicated themselves to protecting the redwood forest. In 1916, just two years before co-founding Save the Redwoods League, Grant penned the book The Passing of the Great Race, in which he warns of the decline of the Nordic race. The book was reportedly praised by the likes of Teddy Roosevelt and Adolf Hitler. It is difficult to mention those two men in the same breath, but these are the facts. Eugenics had many proponents among society's elite back in those days, yet we will not absolve anyone's belief in it as "normal for the time." These dangerous concepts were used by powerful people to demonize marginalized groups and pass legislation that would dehumanize and oppress them for decades to come.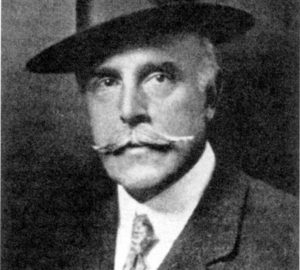 That Grant held white supremacist ideas so passionately makes it implausible that they had no influence at all in the way he approached his work, even in forest conservation. In Grant's biography, Defending the Master Race, author Jonathan Spiro wrote, "There can be little doubt that Grant identified the redwood trees with the Nordic race. … it was that the Nordics, who in their day had conquered most of the Old World, were now making their last stand against the invading hordes of immigrants. And so too the redwoods … make their last stand against the invading hordes of loggers and developers." To read of the redwoods being appropriated in this way is disturbing. Yet, even to this day, the discourse around conservation focuses on ecologically rich, pristine, and "superlative" nature areas.
There are many reasons why most of today's redwood landowners, the conservation workforce, and visitors to redwood parks and public lands are white. Racial biases that have existed since the founding of this nation led to racist ideologies and policies that ultimately shaped property ownership, the conservation movement (and which lands it prioritized), and public access to protected lands. Manifest Destiny, the Indian Removal Act, Jim Crow laws, and the Immigration Act of 1924 (influenced by Grant's book)—all of these milestones ultimately contributed to ensuring that the American landscape was for white Americans.
Equally important to note is that Native Americans across the country, including those from California tribes that were exploited during the Mission era from 1769 to 1833, live with the generational trauma that came from being forcibly removed from places that are fundamental to their identities, cultures, and histories. In many cases, the tribes were systematically eradicated by government-sponsored genocide in the years preceding and following California statehood. Today Native peoples continue to restore their relationships to their ancestral lands and their stewardship traditions, even as they fight for their land and water rights.
Historically, whenever the League has acquired a property and protected a forest, predominantly white generational landowners and redwood park visitors have directly benefited the most. While the League sees redwood forests and parks as key to our global climate resilience and essential to the well-being of our full community, we recognized many years ago the need to increase the redwoods' relevance to underrepresented and marginalized groups in our second century. This is critical not only because conservation of our natural treasures must be inclusive and equitable to be fully realized, but also because people of color are projected to comprise the majority of the population in California and the United States within a few decades.
Over the years, journalists, authors, and academics have made the connection between the League and our founders' involvement in eugenics. We disavowed our founders' reprehensible beliefs internally and believed our good work would do the talking. As we at Save the Redwoods League work to bring values of diversity, equity, and inclusion into all elements of our organizational culture, we need to publicly acknowledge the reality of our own history and the misguided beliefs of our founders.
The full narrative of our nation's history has long been swept under the rug, reinforcing a society that is fraught with injustice and institutional racism, as laid bare by the current civil rights movement that was galvanized by the killings of Ahmaud Arbery, George Floyd, and too many more Black Americans. An honest reckoning with the past, now in this moment of national reckoning, in this moment of a new civil rights era, is critical to shaping a more inclusive future. The League and our conservation partners have an important role to play in that reckoning.
Our founders were among many early conservationists who held deeply flawed beliefs, as evidenced by recent writings from the Sierra Club and the National Audubon Society regarding John Muir and John James Audubon, respectively. We do not wish to condemn our founders or conservation leaders of the past as they did to so many, but to begin the process of healing ourselves and our communities. Transformational change is not only necessary to our collective well-being and dignity, it is also long overdue. This starts with accountability. To that end, on behalf of Save the Redwoods League, I acknowledge the abhorrent beliefs of our founders and their association with the eugenics movement; I completely disavow those beliefs; and I commit to leading our organization toward a more inclusive, equitable, and just future.
As a white, middle-class male, I have benefited from the promise of our country's public lands, protected watersheds, clean neighborhoods, and accessible healthy foods. I have camped in forests from which Native people were violently excluded. I have been privileged with an education and financial stability that have allowed me to choose a nonprofit career doing work that I love. I am determined to parlay that privilege into work that matters for those who have been excluded from those privileges. In my seven years as President and CEO of Save the Redwoods League, I have championed a bold vision for redwoods conservation. We must apply the League's signature ambition to how we integrate the values of diversity, equity, and inclusion into our organizational culture and conservation programs.
The League has denounced our founders' association with eugenics through a board resolution at our annual meeting this September. We strive to build on that by elevating those who were excluded from the early conservation movement. My colleague Nina S. Roberts, PhD, of the Department of Recreation, Parks & Tourism at San Francisco State University wrote in an article recently published in the journal Parks Stewardship Forum,
"… people of color have been immersed in the outdoors/nature for centuries. From living outdoors, working in nature and fearing the woods, to playing, exploring, and loving nature (and more), people from diverse ethnic and cultural backgrounds have been doing it. We are out there; always have been." Black people, Indigenous peoples, people of color, immigrants, people with disabilities, and the LGBTQ community, among many more marginalized groups, are all essential voices in the conservation movement."
While many environmental organizations have been making progress in diversity, equity, and inclusion efforts for years, our community is at a turning point. As we forge a new "league" of agency partners, tribal partners, NGO partners, community-based organizations, and the Californians that we serve, we all have an opportunity to reimagine what conservation looks like for current and future generations. Like the second-growth redwood forest that sprouted from the very same roots of the ancient trees, together we can grow back stronger and more resilient than ever before.