If you are downloading photos or images, we ask that you include the appropriate photo and copyright attribution (e.g., [photographer's name] photo courtesy of Save the Redwoods League).
If you have any questions regarding the use or distribution of these materials or if you need a higher rez file, please contact Kyle Cooper via email at kcooper@SaveTheRedwoods.org.
---
Photos
Videos
Audio
Infographics
Maps
Click to enlarge the photos.
Free Second Saturday: Special Birthday Edition
Parks Online Resources for Teachers and Students program (PORTS)
San Francisco Giants Game
Stand for the Redwoods Festival
Centennial Celebration Week
Harold Richardson Redwoods Reserve
Red Hill
Redwoods Rising
State of the Redwoods Conservation Report
Centennial Vision for Redwoods Conservation
Reading the Redwoods contest
Sustaining Grandeur Exhibition
Save the Redwoods League Centennial
Free Second Saturdays at Redwood State Parks
Redwood Genome Project
Stewarts Point Ranch
Coast Redwood Science Symposium 2016
Westfall Ranch
Peter Douglas Trail Dedication at Shady Dell
Historical Photos
Redwood Photos
Free Redwood Parks Day
Future Coastal Climate Not Cool for Redwood Forests
Big River-Mendocino Old-Growth Redwoods project
Aerial photo by BirchardPhoto.com
Santa Cruz Mountains Old-Growth project
San Vicente Redwoods (formerly CEMEX Redwoods)
Redwoods and Climate Change Initiative 2013 Symposium
Redwood Watch Project Resources
Free Second Saturdays at Redwood State Parks B-Roll
---
San Francisco Giants Game
---
Centennial Celebration Week
---
Harold Richardson Redwoods Reserve B-Roll
---
Red Hill B-Roll
---
Historical Footage
---
Aerial Footage of Coast Redwoods B-Roll
---
Redwood Videos
---
Redwoods and Climate Change Videos
---
Redwood Education Videos
---
Finding the Redwood Forests of Tomorrow Video
Redwood Genome Project: KSRO interview
Citizen Science: KPFA Terra Verde podcast
Red Hill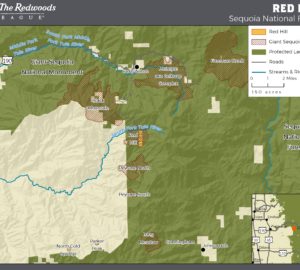 Harold Richardson Redwoods Reserve