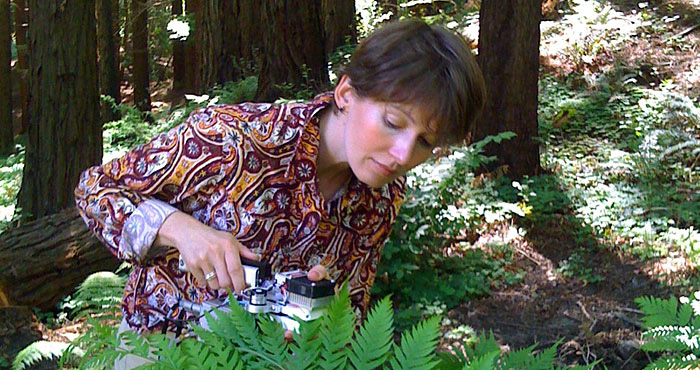 When it comes to protecting redwood forests forever, there are many things that humans do not know.
There are some redwood trees alive today that have been standing since the Roman Empire, more than 2,000 years ago. In fact, there was a time when redwoods covered the entire northern hemisphere of the planet, around the world. Today, you can only find redwood forests in two locations – the northwest corner of the United States and China. We don't yet fully understand why most are gone and how some have stood the test of time.
Unlocking those mysteries can help us answer big questions that will protect the health of people, wildlife, redwood forests and the entire planet.
---
Redwoods Research
---
Research Grants Program
Save the Redwoods League supports basic and applied hypothesis-driven research on the biology and ecology of coast redwood and giant sequoia forest ecosystems.
To conserve and restore these ecosystems in the coming decades, the League funds research that expands our understanding of ecosystem function, community interactions, rare and threatened species, and the impact of climate change on redwood forests. We welcome proposals on all topics that advance our understanding of these ecosystems.
We accept applications from nonprofit organizations, including universities and public agencies. Grant applications are due in the fall. To apply, see our Grant Application Guidelines.
---
2018 Save the Redwoods League Research Grant Recipients
Nearly $150,000 in research grants from Save the Redwoods League have been awarded as part of the 2018 grant cycle.