A Historical Reconstruction of the Pre-Logged Northern Redwood Forests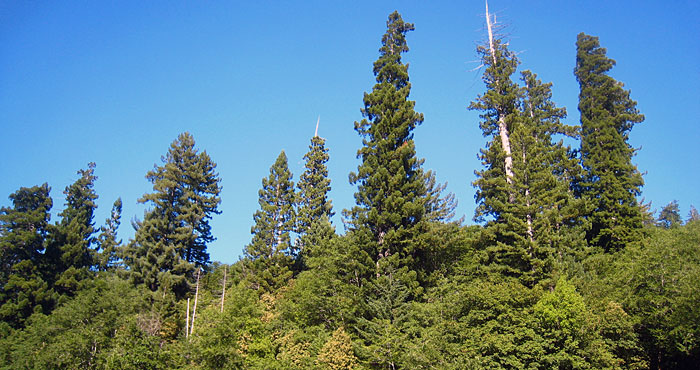 If you want to restore a logged-over redwood forest, how do you decide what should be there? In the past, land managers looked at the mix of species in nearby protected areas. But no one knew for sure whether they represented typical redwood forests—or just the ones with the most interesting or abundant redwoods.
Aided by a 2007 Save the Redwoods League research grant, geographer Joy Fritschle decided to find out. Soon she was digging through a treasure trove of information that offers clues to what the northern third of California's redwood forests was like hundreds of years ago. Financed by the US government, these 19th century public land surveys offer a surprisingly detailed picture of conditions in the West. Field notes in the survey list the types of plants along 1-mile transects in order of abundance. Because some of the trees were already hundreds of years old when they were observed, "these surveys give you a snapshot of the range of vegetation possible in the last 500 to 1,000 years," Fritschle said.
It will take time for Fritschle, an assistant professor at West Chester University of Pennsylvania, to sift through the 20,000 relevant data points she's found in the surveys. But she has already completed a look at the lower Redwood Creek basin of Redwood National Park. In that location, she found that the mix of species today does indeed closely resemble what was on the ground in the late 19th century. "So it's representative," Fritschle concluded, "and can be used as a reference ecosystem for restoration."