Small Mammal and Bird Responses to Restoration Thinning in Young Post-Logging Stands of Redwood National Park and California Redwood State Parks
on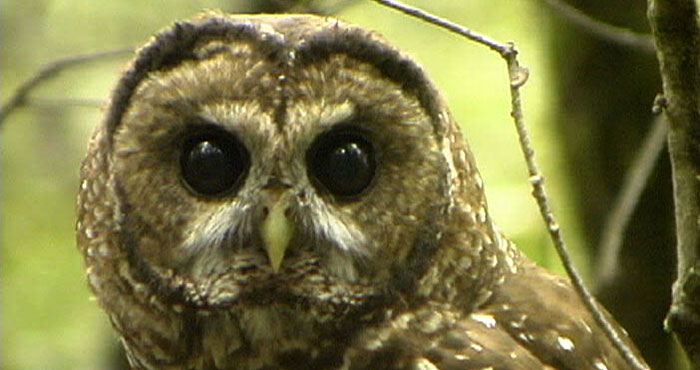 For many years, selective thinning has been considered a potential tool for accelerating old-growth forest characteristics in the dense stands of young trees that typically cover harvested redwood lands. Now, research by the US Forest Service has confirmed the wisdom of thinning, or removing select trees to reduce competition in a stand.
A League-supported study by Keith Slauson, a wildlife biologist and ecologist with the Forest Service's Pacific Southwest Research Station in Arcata, California, determined that birds and small mammals benefited from thinning programs over the short and long terms.
Slauson conducted his work in a three areas with dense young trees in Redwood National and Del Norte Coast Redwood State Parks, evaluating bird and small mammal populations in thinned and unthinned areas. Overall, he found that the abundance of passerine birds (perching songbirds) and small mammals was dramatically higher in the thinned stands.
Further, the diversity of passerine birds was likewise much greater in the thinned stands because the forest canopy and understory vegetation structure was more complex. Instead of a single dense tree canopy layer of unthinned tree stands, the thinned areas contained three distinct layers of vegetation: an upper tree canopy layer, a lower tree canopy layer and a shrub layer. These vegetative communities attracted and supported different species of birds with different habitat and food requirements.
In comparison to the unthinned stands, the thinned areas also supported higher populations of northern flying squirrels and Douglas squirrels, important prey species for the threatened northern spotted owl and the rare Humboldt marten. Other small mammals also responded positively to thinning regimens, including Townsend's chipmunks, deer mice and various species of shrews and voles. These enhanced populations were noted both shortly after thinning (fewer than five years) and up to 15 years following thinning.
"At a minimum, thinning results in vegetative developmental and ecological trajectories that are several decades, if not substantially longer, ahead of stands that were not thinned," Slauson said. "The overall result is that restoratively thinned stands have begun to develop the understory vegetative complexity and productivity to support small vertebrate communities that much more closely resemble old-growth stands than stands that have not been thinned."
Richard Campbell, Conservation Science Manager for Save the Redwoods League, is encouraged by the results. "This is exciting research because it shows we can derive a payoff from thinning that is both immediate and long-term," Campbell said. "Thinning helps accelerate some of the characteristics you see in older forests – including irregular spacing between the trees, which allows more light to penetrate to the forest floor, encouraging varying types of vegetation and different habitat niches. The bottom line is that thinning can contribute to a more resilient, more diverse redwood system."
---
Explore More Research Grants