Ecological Determinants of Genetic Diversity in Giant Sequoias
on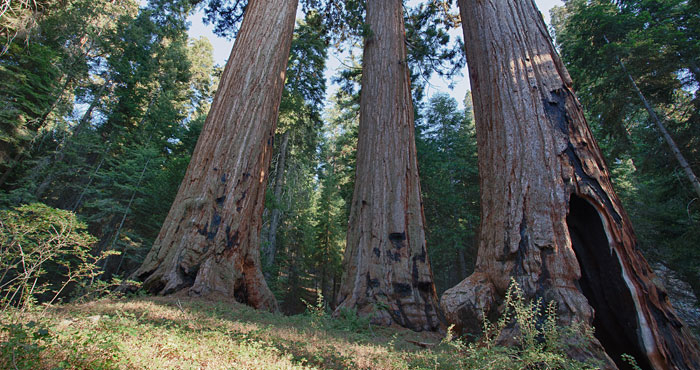 California's giant sequoias appear as immutable as they are massive: symbols of the Sierra Nevada that seem as unchanging as El Capitan and Half Dome. But we must not take them for granted. The trees exist in about 75 isolated groves scattered across the Sierra, making them highly susceptible to a variety of environmental impacts.
Further, recent League-funded research by Richard Dodd, an Environmental Science Professor at the University of California, Berkeley, confirms that northern groves (north of the Kings River drainage) have lower genetic diversity than central and southern groves. This could have profound consequences for long-term conservation strategies for the species, especially considering the changing global climate.
For all living things, the greater their genetic diversity, the greater the chance that a species will produce individuals that can cope with evolving environmental stresses and constraints. In the case of giant sequoias, limited genetics complicate an already complex conservation mission. The range of the giant sequoia is limited to a narrow belt in the mid-Sierra. The trees exist in discrete groves, many isolated from each other by significant distances. Restricted genetics could add another layer of vulnerability to our most magisterial trees.
Dodd explained that according to his study, he concludes that the northern groves have been isolated for a considerable time.
"Because the northern trees don't have genetic resources comparable to trees in the southern groves, they may not prove as resilient in the face of profound climate change," said Richard Campbell, League Conservation Science Manager.
"Dr. Dodd determined that the genes of giant sequoia lineages may play a critical role in adaptation to climate change," Campbell said. "That could ultimately affect everything from the relative prioritization of conservation programs to determining what trees to plant – and where – during reforestation efforts."
---
Explore More Research Grants