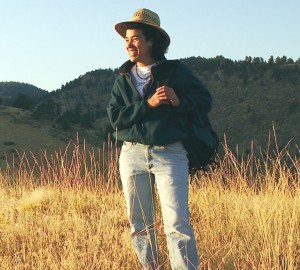 Most Americans who take part in outdoor recreation are Caucasian: According to the 2014 Outdoor Recreation Participation Report by the Outdoor Foundation, in 2013, 70 percent of outdoor participants are Caucasian, 11 percent African-American, 8 percent Hispanic, 7 percent Asian-Pacific Islander and 4 percent are in other groups. The report is based on an online survey capturing responses from over 40,000 Americans ages 6 and older and covers 114 different activities, from biking along an urban trail to trekking through a place like a redwoods national park.
Part of the mission of Save the Redwoods League is to engage all people in redwood forests for their health and happiness and to inspire them to protect these precious natural wonders. To reach that goal, the League is working with many partners, including Nina Roberts, PhD. The professor in San Francisco State University's Department of Recreation, Parks, and Tourism has devoted much of her life to researching and exploring culture and gender issues, helping to explain the disparity in outdoor participation.
"The reality is that we can't survive and be happy and enjoy our lives unless we are contributing to protecting all of our natural resources, including redwoods," Roberts said. "Even though we don't see them every day, it doesn't mean that we shouldn't care about them and experience them in some capacity."
Roberts owes her love of nature to her childhood experiences, like so many League members. Yet the stark reality is while some do, many minorities actually do not have these experiences.
"For young (minorities), it's not that they don't care or don't want to participate and be involved — they are typically just not aware," Roberts said. "They don't have the level of education or socialization that white Euro-Americans traditionally have in outdoor spaces or wilderness areas."
When Roberts was a child, her father, who is Caucasian, often took her and her siblings camping on the East Coast, near where they lived. Though Roberts said her East Indian mother "was not an outdoor lady" she encouraged her daughter to enjoy time outside and explore as much as she could.
As Roberts pursued her PhD, she noticed very few minorities in state and national parks. The reasons are the various well-known barriers to outdoor participation.
In general, Roberts said, many minorities visit city parks near where they live. "It's not like they don't like the outdoors, but the further out they go, the less comfortable they sometimes are," she said.
For the last 15 years, Roberts has been teaching organization leaders some ways minorities want to enjoy outdoor spaces, which often may differ from how Caucasians participate in outdoor recreation. For instance, instead of camping or hiking alone or in small groups, most minorities would like to use parks for social gatherings with their extended families.
"It becomes, not a stereotype, but a fact and a truth that this is our lifestyle," Roberts said. "This is our livelihood, and if I can't bring my family, my grandparents and cousins, for example, then this setting may not work for me," she said, about parks that lack of facilities for large social gatherings. That's one reason the League is supporting construction of a large picnic shelter in Portola Redwoods State Park. "Depending on the park type, some of these large social gatherings may even be considered inappropriate uses," Roberts said.
Another barrier is the historical memory of segregation in parks, for example. "Not only did segregation exist in at the water fountains, in the restaurants, in the schools, in the health care system, and in education," Roberts said, "it also existed in the parks. I've got some amazing photos that say, 'Negro picnic area. White picnic area only.' That segregation, historically, remains in the minds of many black people today."
The risk of discrimination, perceived or real, by park visitors and staff members is another reason that fewer minorities participate in outdoor recreation.
"At times, you've got park staff rangers and visitor center personnel who are welcoming everybody that walks through the door," Roberts said. "But If I go and people are staring at me and my family — what I'm wearing, what I look like — I'm not going to feel comfortable."
 A solution is for parks to invite community leaders to bring their programs, kids and families to these parks so minorities can feel more welcome. Save the Redwoods League has been offering such experiences since 1999 through our Education Grants Program, which has helped bring more than 69,000 children and families to redwood forests.
 "Save the Redwoods in many ways is a model through its education programs," Roberts said. I was honored to speak at the League's board meeting last fall — that shows me a level of dedication and commitment."
Such programs and minority communities will help shape the future of conservation, especially in California, because the state has a large and growing minority population; the biggest groups are Hispanic at 38 percent and Asian at 14 percent in 2013, according to the US Census Bureau.
With work from passionate partners like Roberts and support from people like you, Save the Redwoods League can grow more communities' health and happiness by helping them experience the inspirational beauty of redwood forests.