TAKE ME TO THE TREES
ANNUAL CELEBRATION
Presented by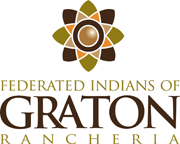 Join us under the redwoods on
Saturday, October 12, 2019
, for a celebration in support of Save the Redwoods League's education and parks support programs.
The National AIDS Memorial Grove in Golden Gate Park is the inspirational setting for this unforgettable evening. Join us for a cocktail reception presenting artisan libations and a unique "tall-trees performance", an elegant dinner and an evening program featuring a live auction of adventures in the redwoods.
With the stars shining overhead, don your forest finery and forest-ready footwear for an evening of fun, fine dining, and dancing under the forest canopy!
EVENING FESTIVITIES
5pm
Cocktail Reception under the Redwoods
Performance by BANDALOOP
6pm
Conifer-inspired Dinner
by McCalls Catering and Events
Redwood Adventure Live Auction
Featuring one-of-a-kind redwood experiences
9pm
Dance Party with the REDWOOD ALL STARS
Tony Lindsay, Keta Bill, Marc Russo, Jeff Tamelier,
Nate Ginsberg, Michael White, and David Perper
ABOUT
HONORARY CHAIRS
CARYL & MICKEY HART
CO-CHAIRS
JAMES CAMPBELL & JESSICA MONTAGUE
CELEBRATION COMMITTEE
Amy Berler
Steve Butler
Rosemary Cameron
Sandy Donnell
Frannie Fleishhacker
Sandy Gibson
Allegra Krasznekewicz
Sandra Otter
Julie Parish
Cameron Phleger
Ethan Ravage
Julia Sherwin
Claire Spaht
Kelly Tarapani
Nadine Weil
Rich Wendling
Mark Wentworth
Barbara Winter
Marty Winter
STANDING FOR THE REDWOODS
PRESENTING SPONSOR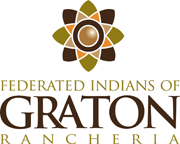 SUPPORTING SPONSOR
Greene Family Foundation • Rich, Katie and Cody Wendling
HYPERION SPONSOR
Amy and Matt Berler • Peggy Light • Nadine Weil • Katie and Mark Wentworth
MONARCH SPONSOR
Steve and Frances Butler • James Campbell and Adam Gavzer • Sandy Donnell and Justin Faggioli • Frannie Fleishhacker • Sandy Gibson, Better Place Forests • Caryl and Mickey Hart • Hsiao Family • The Krasznekewicz Family • Jessica and John Montague • Robert B. and Cristina O. Morris • Julie and Will Parish • Ethan Ravage and Julia Dawson • John Scharffenberger • Michael Haddad and Julia Sherwin • Claire and Holden Spaht • Barbara and Marty Winter
Hyperion Patron
Sallie Griffith • Nancy Livingston and Fred Levin • Mary Anne and Al Sanborn
Monarch Patron
Rosemary Cameron and David Perper • Gerald and Lynda Vurek Martyn • Jim Sergi and Allison Huegel • Abe and Kelly Tarapani
Fern Patron
Caitlyn Fox and Matthew Newcomb • Melissa and Shep Harris • Landis Communications Inc. • Christa Lyons • Milligan Family Foundation • Heidi Nitze • Susan Johnson Willey
ABOUT THE REDWOOD ALL STARS
Tony Lindsay, Keta Bill, Marc Russo, Jeff Tamelier, Nate Ginsberg, Michael White, and David Perper
Tony Lindsay, lead vocals
Tony is the longest-tenured lead singer of Santana. He first joined the band in 1991 and performed with Santana from 1995 to 2015, the group's period of greatest commercial success, during which it released the album Supernatural and won 11 Grammys, including Record Of The Year, Album Of The Year and Best Rock Album.
Keta Bill, lead vocals
Keta is an original member of the ZaSu Pitts Memorial Orchestra and Big Bang Beat and has recorded with Todd Rundgren, Steve Miller, and Kenny G., among others.
Marc Russo, saxophone
Marc currently plays with the Doobie Brothers, has played with Kenny Loggins, and is part the legendary jazz fusion group, the Yellowjackets. A Grammy-award winning artist, Marc has recorded with many of the world's top stars including Aretha Franklin and Whitney Houston, and most recently with Steve Winwood.
Jeff Tamelier, guitar
Jeff was the guy putting the guitar funk into the Tower of Power for over ten years. He has also toured with Eddie Money, Starship, the venerable San Francisco band behind several of the 20th century's biggest pop and rock anthems including "We Built this City", "Sara", and "Nothings Gonna Stop Us Now", and many more.
Nate Ginsberg, keyboard
Nate has played and/or recorded with Todd Rundgren, Herbie Hancock, Steve Miller, Sam & Dave, and many others, and is one the most in-demand keyboardists in the Bay Area music scene.
Michael White, bass
Michael has played with Tom Johnston (Doobie Brothers), Lydia Pense and Cold Blood, New Riders of the Purple Sage, Peter Rowan, and Commander Cody.
David Perper, drums
David has played and recorded with national and local Bay Area artists and bands including Kingfish with Bob Weir, Jesse Colin Young, the New Riders of the Purple Sage, the Mamas & the Papas, and the Rowan Brothers. He also played for Pablo Cruise and was aboard in 1983 for their last album for A&M Records, Out of Our Hands.
Questions?
If you have any questions about the Save the Redwoods League Annual Celebration, please contact Luz Perez via phone at 415-820-5833 or via email at [email protected].