Take Me to the Trees
A REDWOODS CELEBRATION
Saturday, October 17, 2020
VIRTUAL & LIVE STREAM | 5PM (Pacific Time)
EVENING FESTIVITIES
The Ultimate Redwood Park Trivia
Redwood Adventure Silent & Live Auction
featuring one-of-kind redwood experiences
Redwood Parks Road Trip Video Premiere
Performance by CAM
GRAMMY-Award nominated, multi-platinum, country artist
performs her hit song, Redwood Tree, and more!
Virtual Dance Party with MICHAEL FRANTI
Globally recognized musician, humanitarian, activist, and award-winning filmmaker.
HONORARY CHAIR
MARY WRIGHT
CO-CHAIRS
ROSEMARY CAMERON & ALLEGRA KRASZNEKEWICZ
CELEBRATION COMMITTEE
AMY BERLER • CAROLYN SHERWOOD CALL • CAITLYN FOX • SANDY GIBSON • COLBY HASTINGS • SAM HODGES • WALKER KIRBY • LISA ORTIZ • KATIE PRESCOTT • ETHAN RAVAGE • HEIDI RICHARDSON • JIM SERGI • JULIA SHERWIN • RICH WENDLING • MARK WENTWORTH •
JOHN YOUNG
SPECIAL THANKS
RICH WENDLING, Entertainment Underwriter
PRESENTING SPONSOR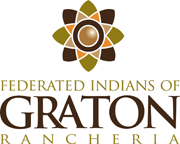 EVENT SPONSORS
Redwood Hero
Kay Baum and David Stuhr
Marritje and Jamie Greene
Alice Horowitz
Claire and Holden Spaht
Rich, Katie, and Cody Wendling
Redwood Champion
T.A. Barron
Amy and Matt Berler
Lauren B. Dachs
Ralph Eschenbach and Carol Provan
Caitlyn Fox and Matthew Newcomb
Brigit and Mike Grimm
Nancy and Paul Helman
Martha and Michael Helms
The Krasznekewicz-Quinn Family
Peggy Light
John Scharffenberger
Julia Sherwin and Michael Haddad and Walls of Justice
Kim and Finn Wentworth
Katie and Mark Wentworth
Mary and Ken Wright
Michael and Gretchen Wyatt
Anonymous
Redwood Guardian
Carolyn Sherwood Call and Greg Call
Katherine and Rad Hastings
Chris and Michelle Hoff
Walker Kirby and Ines Guinard
Lisa and Rafael Ortiz
Rosemary Cameron and David Perper
Katie Prescott
Ethan Ravage and Julia Dawson
Lynda and Jerry Vurek-Martyn
Anonymous
Redwood TrailblazerBill Croft and Carol Toffaleti • Sandy Donnell and Justin Faggioli • James Campbell and Adam Gavzer • Sarah and Peter Harrison • Denise Garone and Stuart Kogod • William and Karen Lavoie Foundation • Christa Lyons • Jessica and John Montague • Dr. Neal and Marguerite Winnacott • Fran and Cameron Wolfe, Jr.
Redwood Caretaker
Ken and Michelle Burkus • Fran and Steve Butler • David Cohan and Sharon Jacobs • Stephen Dodson • Melinda Thomas and Michael Fabozzi • Patricia Fitz • John and Katherine Fox • Caryl and Mickey Hart • Jeff and Karen Kirby • Nancy and Tony Lilly • Ramona and Rick Raybin • Elliot Shubin • Kelly and Abe Tarapani • Tracy and Donn Walklet
Redwood Friend
Stacey Keare and John Hodge • Doug Houston • Howard and Kathleen Katz • Heather and Borivoj Krgin • Jacob and Gabby Sills • Robert Smallenberg • Deborah White and Tom Spelce • Gerard and Kathryn Van Steyn • John Young • Georgia Young
CORPORATE SPONSORS

AldrichPears Associates
Better Place Forests
Gott Advertising
Integral
J.P. Morgan
K2D Strategies
Landis Communications
Next Generation Fundraising
IN KIND SPONSORS