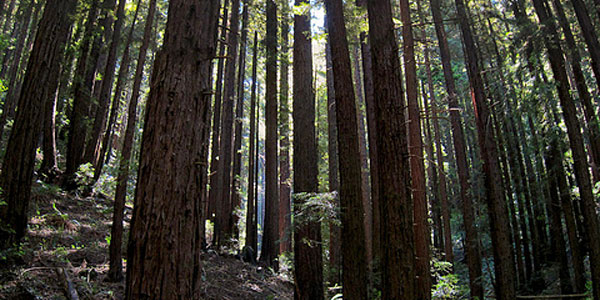 Redwood Regional Stroll Set for November 20
Walk in the largest remaining stand of coast redwoods in the San Francisco area's East Bay. Join the East Bay Regional Park District from 10 a.m. to noon Sunday, November 20, 2011, for a stroll through Redwood Regional Park. This 3-mile guided hike will feature chaparral-oak woodland then meander back under the redwood canopy.
No registration is required for this family event.
For more information, contact the district at (510) 544-3187, or visit its Redwood Regional Park page. For directions to the starting point, Canyon Meadow Staging Area, see the trail map at the bottom of the Redwood Regional Park page.