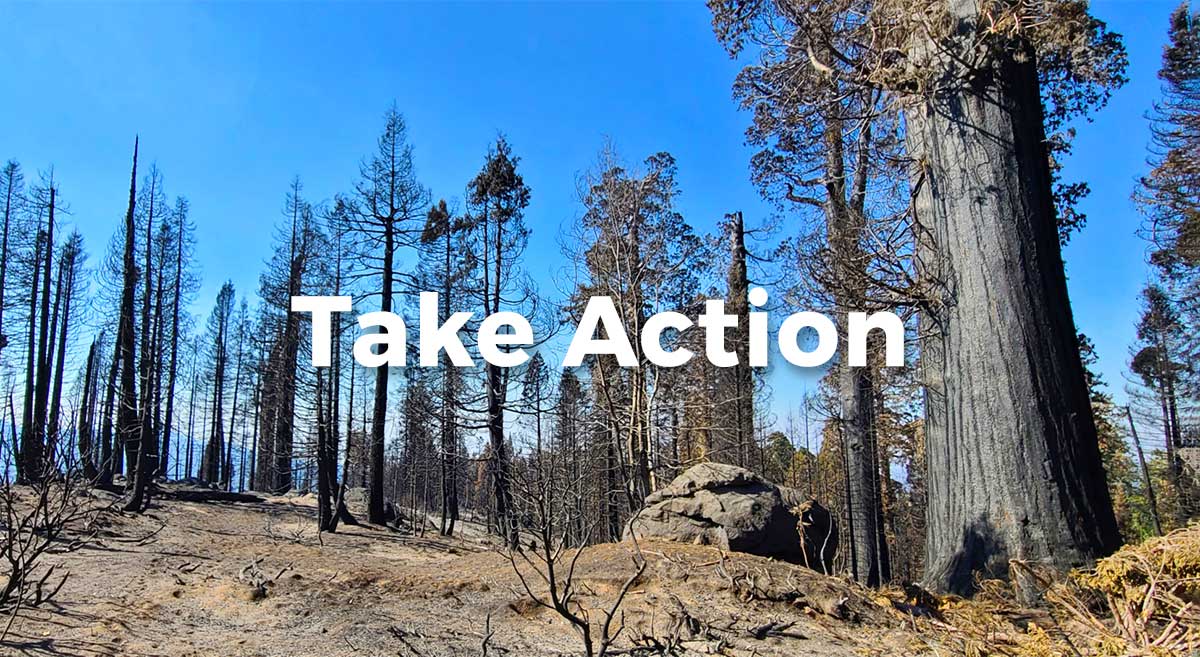 Alder Creek after a 2020 wildfire. Photo by Kyle Cooper.
We need your voice in asking lawmakers in Washington, D.C. to take urgent action to protect our treasured giant sequoias from destructive wildfires. An estimated 20% of all the mature giant sequoias in the world have been lost since 2015, when wildfire magnitude and severity sharply increased in California's Sierra Nevada. Many of these trees were 1,000-3,000 years old.
Please ask your lawmakers to take emergency action now.
As wildfires in the West have reached unparalleled severity, they pose an existential threat to giant sequoias, some of our most iconic forests. Having thrived through countless fires over millennia, thousands of these trees have perished in today's climate-driven fires. Thankfully, significant funding, policy, and legislative solutions are available to protect the remaining giant sequoias and adjacent communities.
Save the Redwoods League, our partners, and other giant sequoia land managers have set a goal of treating 2,000 acres in the most at-risk groves before the 2023 fire season. This is a vital first step in preserving a future for these magnificent forests that are a part of our national heritage and attract millions of visitors.
Please send your email to Congress right now. The giant sequoias need your voice.