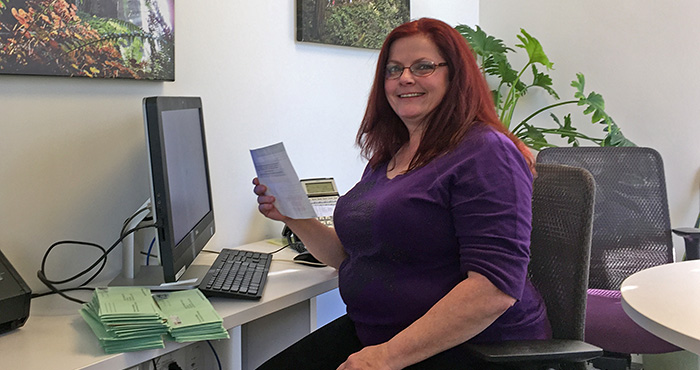 League Volunteer Opportunities
The following is a list of current volunteer opportunities at Save the Redwoods League. If you have skills that you would like to share or develop that would not be put to use by any of the opportunities below, we would be happy to discuss other ways you could contribute your time and talents to the League.
Filing: Organize, file and index existing files. If comfortable with computers, duties would also include indexing files on a shared drive.
Data Entry: Enter information onto our database, prepare mail merge documents, and stuff envelopes.
Internet Research: Gather information on potential grants.
Library: Gather bibliography information for our library database, make labels, and rearrange by the author's last name.
This list is not restrictive; please contact us with any special talents you would like to share!
Other Volunteer Opportunities
Check out more volunteer opportunities with California State Parks (external link). Learn more about volunteering with California State Parks with the Volunteers Make Difference brochure.
Here are a few more recommendations of partner organizations who have active opportunities to help our redwood forests and parks.