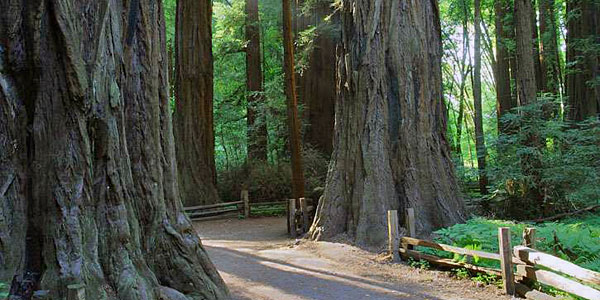 Save the Redwoods League members are invited to join League staff and volunteers for a cookout, music, kids' activities and guided hikes on Saturday, July 16, 2011, at Henry Cowell Redwoods State Park (pictured).
The cookout is set for 11 a.m., followed by a noon presentation by Executive Director Ruskin K. Hartley. Guided hikes will begin at 1 p.m.
For more information, contact us at membership@SaveTheRedwoods.org or (415) 820-5800.
A $10 day-use parking fee will apply for each vehicle entering the park. Thank you for supporting state parks!
Not a League member? Join now!