Contact:
Patsy Barich
Bon Mot PR
cell (415) 596-5860
patsy@bonmotpr.com
SAVE THE REDWOODS LEAGUE ELECTS JUSTIN FAGGIOLI AS BOARD OF DIRECTORS CHAIR, RE-ELECTS SAMUEL M. LIVERMORE AS VICE CHAIR
— Conservation nonprofit also adds three new Board members, including C. Blake Williams as Treasurer
Download the full press release
SAN FRANCISCO (November 10, 2015) — Save the Redwoods League, the only nonprofit organization in the world dedicated to protecting redwood forests throughout their natural range, today announced the election of Justin Faggioli, Samuel M. Livermore, C. Blake Williams and Andy Vought as officers to its Board of Directors. Board members Faggioli, Livermore and Vought have been elected chair, vice chair and secretary, respectively, while incoming Board member Williams has been elected Treasurer. William Croft and Wendy Hayward are also joining the Board, bringing extensive executive and philanthropic experience to the League.
"We are extremely pleased to welcome these passionate leaders and redwoods advocates to our Board of Directors," said Sam Hodder, president and chief executive officer of Save the Redwoods League. "They represent a great mix of longtime League champions and new conservation visionaries who are choosing to contribute their time and talent to the mission of Save the Redwoods League. As we look forward to the League's 100th anniversary in 2018, this Board is playing a key role in setting the strategic direction for redwood conservation on a transformative scale. They'll guide the League in forging innovative new partnerships, help grow our support base, and be ambassadors for our mission to protect and restore redwood forests and connect people to their peace and beauty."
Justin Faggioli, Chair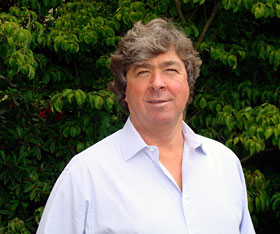 Justin Faggioli is a rancher, vineyard owner and business executive. He manages family ranches and vineyards in Sonoma and Tulare counties in California. He has served as chief executive officer and director of Niman Ranch, executive vice president and director of Ravenswood Winery, and as a member of the management teams at E.D. Bullard Co. and Sitka Inc. He is currently vice chairman/director of E.D. Bullard Co., and a member of the board of directors of Patz & Hall Winery and several other corporations. Justin has also devoted considerable time to nonprofit endeavors. In addition to serving as a League Councilor for many years and as Board member for since 2011, he has also served as president and trustee of The Thacher School, as well as president and director of Family Winemakers of California. Justin also served for eight years as councilmember (two years as mayor) of his hometown, Belvedere, California. An avid naturalist and SCUBA diver, he holds a BS and an MS in earth sciences from Stanford University and an MBA from Harvard University. He and his wife, League Councilor Sandra Donnell, have two children.
Samuel M. Livermore, Vice Chair and Assistant Treasurer
Samuel M. Livermore has practiced corporate, governance, securities, and mergers and acquisitions law in San Francisco since 1978. For the past 19 years, Sam has been a partner with Cooley LLP, where he heads the San Francisco business and finance practice and has served on the firm's management committee. He holds an AB summa cum laude from Dartmouth College, a master's in international relations from the University of London (London School of Economics), which he attended as a Marshall Scholar, and a JD from Stanford University. Sam was a founder of The Yosemite Conservancy (previously known as The Yosemite Fund) in 1988 (and its predecessor, "The Return of Light Campaign," in 1985) and served as its chair from 1996 through 2004. Sam has served on the boards of the Terwilliger Nature Education Center, the Marin Art & Garden Center, Marin Country Day School, Bear Creek Association and other organizations. He has also advised numerous other conservation and educational groups throughout his career. He is a fifth-generation Californian with a lifelong passion for the Sierra wilderness.
C. Blake Williams, Treasurer
Blake Williams is a managing director in the investment banking division at Oppenheimer & Co. and serves as head of its hardware and emerging technology practice. He has served more than 20 years as a trusted advisor to public and private technology companies from growth-oriented investment banking platforms, including Cowen and Company, Piper Jaffray, Robertson Stephens and Credit Suisse First Boston. Early in his career, he also practiced as a corporate and securities attorney at Latham & Watkins LLP in Los Angeles. He has a passion for redwood conservation, re-forestation, ecosystem protection and the science around climate change. As a young boy, he drew great inspiration from his father, Dr. Carroll B. Williams, Jr., a retired scientist for the U.S. Forest Service, adjunct Professor Emeritus in the College of Natural Resources at the University of California, Berkeley, and former Board member of the East Bay Regional Park District. His father is also among the first African-American men to receive both a master's and a PhD in forestry and entomology in the United States. Blake seeks to attract a new generation of entrepreneurs, conservationists and youths to environmental sciences through education and by better access for diverse communities into the field. He received his AB from Harvard University and his JD from Columbia Law School.
Andy Vought, Secretary
Andy Vought is a retired chief executive officer for multiple start-up companies. Over the past 35 years, he has held CEO, CFO and director positions at many semiconductor chip companies, with a focus on broadband communications. He developed his relationship with the League through his work with the Portola and Castle Rock Foundation, where he serves as director and past president. After his election to the League's Council in 2012, his skills were quickly put to use on the League's executive search committee. Andy holds a BA in environmental studies and a BS in economics from the University of Pennsylvania, as well as an MBA from Harvard Business School. He lives with his wife, Andrea, and their children in Venice, California.
William Croft
Bill Croft is professor of linguistics at the University of New Mexico. He received his AB and AM degrees from The University of Chicago, his PhD from Stanford University, and previously taught at the University of Michigan and The University of Manchester (UK). His primary research interests are in syntax (from a cross-linguistic perspective), semantics, and evolutionary models of language change. Author of nine books and over 100 articles and book chapters, he has been invited to present his research in Europe, Asia, Australia and North America; has been a visiting scholar at the Max Planck Institutes for Psycholinguistics and Evolutionary Anthropology, and at the Center for Advanced Study in the Behavioral Sciences; and was recently elected a fellow of the Linguistic Society of America. He serves on many editorial boards for academic journals and scholarly presses. He was elected to the League's Council in 1987, contributed to the sequoia grove section of the Sequoia National Forest Mediated Settlement Agreement in the 1980s, and has served on the League's Master Plan Task Force and Research Committee. He and his wife, Carol Toffaleti, have hiked in most of the redwood parks and sequoia groves, and love hiking in the forests of California and deserts of the Southwest where they now live.
Wendy Hayward
Wendy is a San Francisco CPA, specializing for the last 20 years in high net-worth individuals, estates and trusts. She holds a BA from Columbia University and a master's in taxation from Golden Gate University. She has also been the executive director of her family's foundation for the last 19 years, overseeing all finances, every site visit, and every grant. She spends her free time volunteering in the community. She is a third-generation Junior Leaguer, has run two of her chapter's largest fundraisers, and has been the Mount Tamalpais School auction treasurer for the last nine years. Wendy is also a fourth-generation Californian and fourth-generation member of a lumber family that used sustainable practices long before they were popular. She and her family have also been longtime supporters of the League. Wendy has spent a lifetime learning about trees, preservation and sustainability. When her father passed away in 2010, her family honored his memory with a lead gift to the League to protect the Noyo River Redwoods. She and her husband, Rich, have been married for 18 years and have two children.
About Save the Redwoods League
Walk through a redwood forest—home of the tallest, largest and some of the oldest living beings on Earth—and you can't help but feel an overwhelming sense of awe and peace among these magnificent giants. Since 1918, Save the Redwoods League has led the effort to protect coast redwoods and giant sequoias for all to experience and enjoy. To date, the League has protected nearly 200,000 acres of redwood forest and associated land from southern Oregon to the Big Sur coastline of central California. As part of that effort, the organization has created and expanded 63 redwood parks and preserves that inspire awestruck visitors from around the world. For more information, visit SaveTheRedwoods.org.
---
Tags: 2015, Board, Board of Directors, Justin Faggioli, Press Release