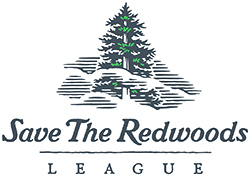 Contact:
Robin Carr, Landis Communications
Phone: (415) 766-0927 | Email: [email protected]

Download the full press statement
Redwoods play a key role in the state's fight against climate change
by storing more carbon per acre than any other forest type in the world

SAN FRANCISCO, CALIF. (February 26, 2020) — As California lawmakers negotiate the details of a climate resilience bond to bring before state voters in November, Save the Redwoods League today expressed its support for a measure that will bolster the state's preparedness for a changing climate. League leaders also emphasized the critical role that redwoods have in carbon storage as both coast redwood and giant sequoia forests store more carbon per acre than any other forest type in the world. Thus, the League recommended state legislators include more funding to protect and restore coast redwood and giant sequoia forests in its climate resilience bond.
In recent polling, more than 70 percent of California voters, across all party affiliations, support a climate resilience bond because it would help protect and restore redwood forests. In fact, the more the bond speaks specifically to redwood forest conservation, the more the people of California would support it.
"Voters understand that our redwood forests are not only vital to our identity as Californians but are also important allies in our fight against climate change because of their incredible ability to store carbon and their resilience to fire," said Sam Hodder, president and CEO of Save the Redwoods League. "Making smart investments now to build back that resilience through land conservation and forest restoration in the redwoods is a critical part of our state's climate strategy. In so doing, we will enhance the forests and parks that inspire visitors from around the globe and demonstrate California's leadership in building a more climate-resilient world."
While each bond proposal is written differently, each addresses the state's growing challenges associated with the loss of snowpack, extreme heat, sea-level rise, drought, flooding and more frequent and severe wildfire. What all of the proposals need is a clearer commitment to the role of forests, especially the state's redwood forests, in both mitigating and adapting to these climate change impacts.
"Save the Redwoods League calls upon our state legislators to embrace the redwoods as one of our best investments in nature-based solutions to climate change and to include specific funding in the bond measure for their protection and restoration," said Hodder. "In saving our iconic redwoods, California can lead on building climate resilience."
---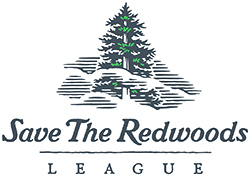 Save the Redwoods League
One of the nation's oldest conservation organizations, Save the Redwoods League has been protecting and restoring redwood forests since 1918, connecting generations of visitors with the beauty and serenity of the redwoods. Our 24,000 supporters have enabled the League to protect more than 216,000 acres of irreplaceable forests in 66 state, national and local parks and reserves. For more information, go to SaveTheRedwoods.org.