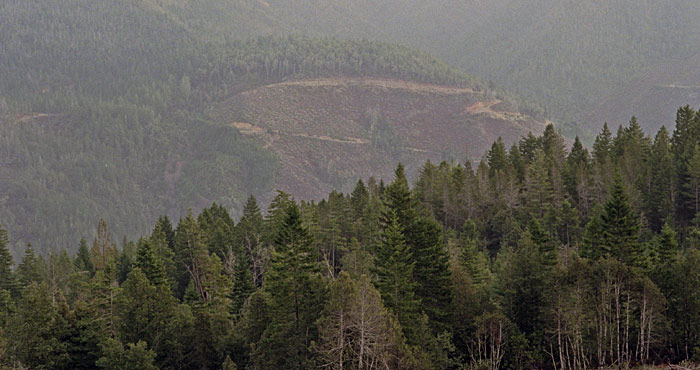 It can be a long, winding even stressful drive to Stout Grove in Jedediah Smith Redwoods State Park at the northernmost tip of California. But it only takes moments to be completely at peace here. Step into this cathedral-like stand, and you'll gaze upon immense redwood columns rising to a canopy that filters the sunlight. A thick carpet of needles and ferns traps every sound, creating remarkable silence.
Jedediah Smith was the first Caucasian man to see the coast redwoods – and when you stand in this grove, you experience it as he did nearly 200 years ago. The grove sits next to the pristine Smith River, one of the last free-flowing rivers in California.
The good news is that the redwood forest in Jed Smith has been protected since 1929. The bad news is that unless we take care of the land and waterways around this park, Stout Grove and other parts of the park will suffer. The Mill Creek property just south of the park should protect the rivers and streams that nurture Stout Grove and keep it healthy.
The Mill Creek property is located in Del Norte Coast Redwoods State Park, directly adjacent to Jed Smith. As a former logging site, Mill Creek has a lot of problems. There are many crumbling roads, which could cause catastrophic landslides, threatening forests and imperiled salmon. The trees on Mill Creek were planted too close together during a reforestation effort after logging. These trees are now struggling and competing with one another for growing space, light and water.
---
Work is Underway
Protecting the redwoods is different and more challenging than when Save the Redwoods League started work nearly 100 years ago. To protect Jed Smith Redwoods State Park, we are working to restore Mill Creek forest.
Our restoration efforts are focused on removing enough trees to promote the faster growth of larger trees. Once restored, Mill Creek will one day resemble an ancient forest with a thick canopy, clear-running, fish-filled streams and abundant wildlife. This healthy forest is also critically needed to protect ancient stands including Stout Grove. Save the Redwoods League is the only organization with the comprehensive approach needed to ensure forests that take thousands of years to grow will be here for thousands more.
It takes a community of caretakers to protect redwood forests – scientists, land managers, volunteers and donors. With your help, the Mill Creek property and surrounding waterways can protect and nurture the 2,000-year-old giants at Stout Grove so that they are there to inspire the imagination of countless generations to come. And one day, the Mill Creek Forest will be an inspiring and magical place in its own right. Donate today.