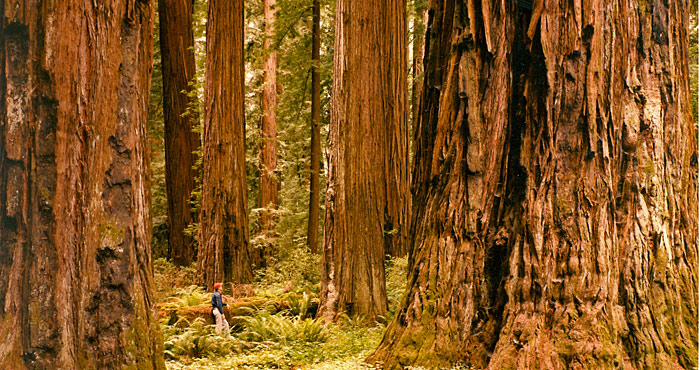 In Humboldt Redwoods State Park near the town of Pepperwood is a swath of ancient redwoods so dense that it seems impenetrable. Abundant fog nurtures the lush ferns and sorrel that cover the ground. The Eel River runs turquoise nearby. A visit to the magical redwoods now protected in this park inspired our founders to establish Save the Redwoods League in 1918. The League has been protecting this park's forest piece by piece since 1921 in more than 300 transactions, safeguarding an area that today is the size of four Manhattan islands. Last month, we purchased another piece near this incredible ancient grove for later donation to the park.
The recently purchased land in Pepperwood is half an acre (about one-third the size of a football field), off the spectacular Avenue of the Giants. This purchase preserves the area's scenery by preventing the land from being developed. We will remove a septic system and concrete before donating the land to California State Parks.
It is our comprehensive approach — from purchasing, to restoring, to transferring land to a permanent steward — that makes Save the Redwoods League the only organization uniquely qualified to ensure that forests taking one thousand years to grow will be here for another thousand years.
It took $120,000 from our reserves to buy this land. With your help, we can protect these incredible forests forever. Help replenish our reserve funds so we can purchase other important properties quickly before the opportunities are lost. Donate today.