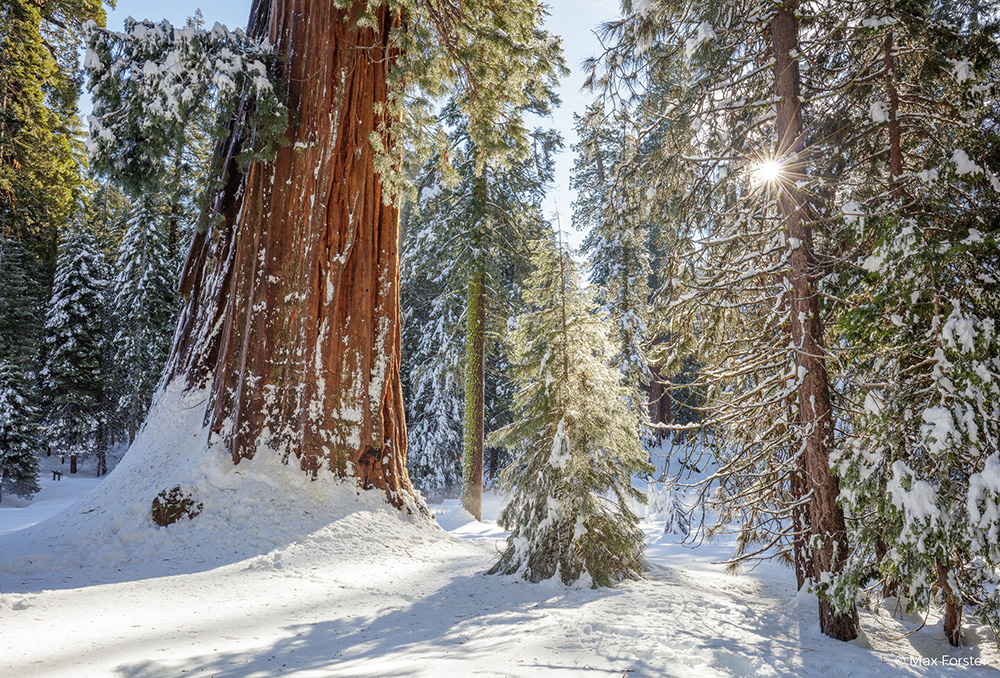 The tree used to sequence the giant sequoia genome is located in Sequoia and Kings Canyon National Parks, and is 1,360 years old. The tree used to sequence the coast redwood genome is located in the Santa Cruz Mountains. It is 351 feet tall (as tall as a 35-story building) and an estimated 1,390 years old.
As part of the project, researchers have also sequenced and compared parts of the genomes of over 90 individual coast redwood and giant sequoia trees. Both coast redwood and giant sequoia show relatively low genetic diversity across their ranges, underscoring the importance of preserving genetic diversity of these forests going forward.

The coast redwood and giant sequoia genomes were sequenced by Save the Redwoods League, University of California, Davis and Johns Hopkins University.

The genome of coast redwood is one of the largest known, with over 26.5 billion nucleic acid base pairs—the building blocks of DNA. In contrast, the giant sequoia genome consists of 8.125 billion base pairs, while the human genome has just over 3 billion.
To sequence a genome, DNA is chopped into little pieces and "read" in very small fragments, which are then pieced together like a puzzle. Sequencing the giant sequoia and coast redwood genomes required both "short-read" and "long-read" sequencing technologies. The short-read sequences came from the megagametophyte tissue and the long-reads came from needle tissue of the same tree.
By comparing the coast redwood genome to other conifers, researchers found hundreds of gene families that are unique to the coast redwood. Many of these are stress response genes which play a role in fungal disease resistance, detoxification, repair after physical injury, and the synthesis of flavonoids, which help fight stress on the cellular level.
One of the giant sequoia DNA sequences that was assembled was 985 million base pairs in length, making it the single longest continuous stretch of DNA, or contig, ever assembled to date in any organism.
By analyzing copies of the coast redwood genes, researchers determined that they were more similar to each other than to other conifers. Their analyses suggests that the redwood is an autopolyploid: that the genome originated from a single ancestral species rather than the result of hybridization with another conifer species.