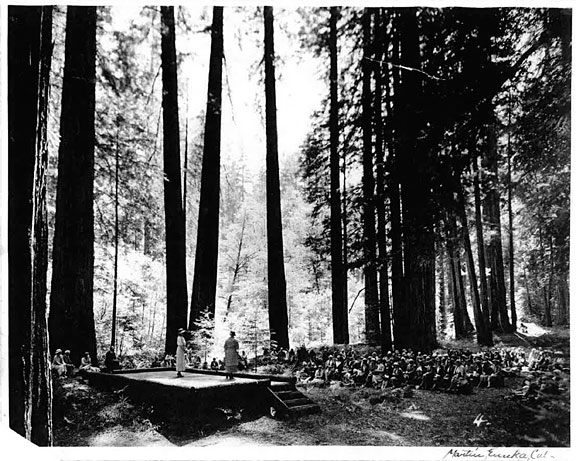 In Honor of Women's History Month, here's a roundup of stories that highlight just a few of the ways women have contributed to redwoods conservation, then and now.
Last year, EBRPD did a big thing: they renamed Redwood Regional Park after one of their founding board members, the brilliant Dr. Aurelia Reinhardt. (Giant Thoughts)
Susan Thew's stunning photographs helped to nearly triple the size of Sequoia National Park in 1926. (NPS)
Ynés Mexia was a prolific botanical collector, and lucky for us, a redwoods enthusiast and an early League member. (Sci-Illustrate)
Photographer extraordinaire Victoria Reeder shares her perspective on capturing the beauty and power of redwoods. (Giant Thoughts)
To save a redwood, Julia "Butterfly" Hill lived in the canopy for two years. (KCET)
The League tips its hat to the formidable Humboldt women who truly inspired the movement to save the redwoods. (Giant Thoughts)
For a deep dive on the women who saved the redwoods, Laura and James Wasserman literally wrote the book on the topic. (North Coast Journal of Politics, People & Art)
And be sure to keep an eye on the League's Facebook Page, where we'll be highlighting our terrific women conservation leaders all month.