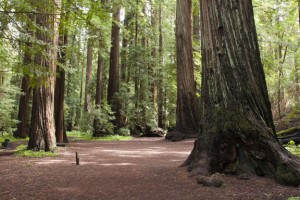 There is a ray of hope for California's underfunded State Parks system:  a new high-level commission is being appointed with a mandate to transform the system – soon.
As those of us who work in the system know, the State Parks system is much more than the Department of Parks and Recreation (DPR).  DPR is the major entity in the system, a system of 280 parks, drawing some 70 million visitors annually and returning an estimated $6.5 billion to the California economy annually.  Yet the system could not function at all without the other players, including:  some 30,000 volunteers, public agencies like counties and local park districts that manage numerous state parks, local park support organizations and conservation organizations like Save the Redwoods League.
An independent panel of experts and parks advocates, the Parks Forward Commission, will assess the parks system and develop and implement a new vision and a long-term plan for a financially sustainable system that meets the needs of California's growing and changing population.
In the coming months, the Commission will conduct several public workshops and seek input via the Parks Forward website (www.parksforward.com), social media, e-mail comments and letters.
The League intends to share its experiences with the Commission and to work with Commission staff to identify approaches that promise to improve our State Parks system and, in particular, our redwood state parks.  Once the Commission makes its recommendations, the League will use its best efforts to support the implementation of appropriate legislative, policy, governance, and business plan recommendations.
This will be a multi-year effort.  Watch this space for regular updates.  And, please send me your suggestions. You can learn more about the state park crisis and how you can help secure funding for our parks.