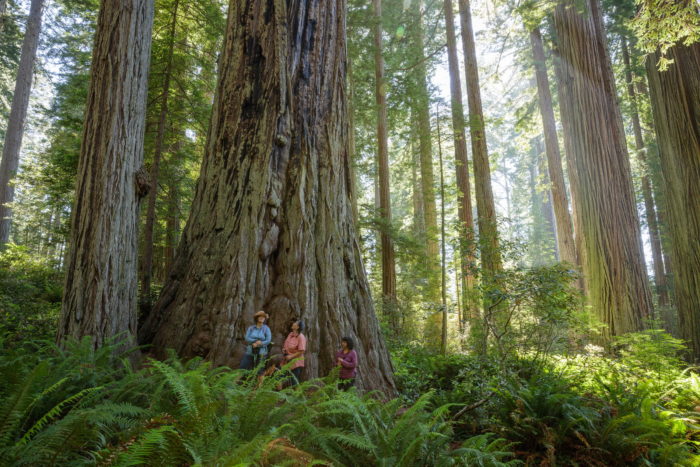 Our most critical conservation and recreation tool – the Land and Water Conservation Fund – was allowed to expire in September. For more than 50 years, the Land and Water Conservation Fund (LWCF) has helped protect wildlife habitat, build parks and trails, and connect communities to the outdoors in every county across the country – without using a single taxpayer dollar. Now that the program has expired, Americans are losing $2.5 million each day, which should be directed from Outer Continental Shelf oil and gas lease revenue to support community-based conservation and recreation priorities.
What can we do to make sure our public lands are resilient and accessible for future generations? Please call your member of Congress and let them know how important LWCF is to your community, and that you would like to see it permanently reauthorized with full, dedicated funding as originally intended. Your voice can make all the difference.
Contact Your Member of Congress
Please reach out to your member of Congress today.
Introduce yourself. Let your representative know where you are from and why you are reaching out.
Mention your personal connection to the parks and waterways protected by the Land and Water Conservation Fund.
Consider sharing any of the talking points below that resonate with you.
Ask your Member of Congress to support the permanent reauthorization of LWCF and say that you'd like to see it fully funded.
Be sure to thank the person you are speaking to and for passing on your concerns.
Talking Points
I strongly support the Land and Water Conservation Fund. I expect Congress to continue to support the continued use of our royalties from offshore energy development for conservation and recreation, as intended by the LWCF Act for over half a century.
I want Congress to act on a long-term solution for both reauthorization and dedicated funding of LWCF, and I oppose the gutting of this program's funding under the President's Budget proposal.
Lack of consistent dedicated full funding for LWCF means , expanded hunting and fishing access will remain closed to the public and hiking, biking, climbing and paddling routes will become overcrowded or left vulnerable to development. This hurts America's $887 billion recreation economy and the 7.6 million American jobs on which it depends.
The federal government, through LWCF, has long been a partner in creating urban parks across the country, particularly through State and Local assistance grants. LWCF has funded playgrounds, ball fields, and neighborhood parks providing close-to-home recreation for millions of American families. These local efforts are also on the chopping block.
Bipartisan support for LWCF in Congress has been strong and consistent for over half a century. Majorities in the House and Senate support LWCF's permanent reauthorization. Not allowing reauthorization to move forward, or accepting the Administration's budget proposal to gut LWCF, ignores the wishes of a majority in both the House and Senate, as well as ordinary citizens across the country like me.
I hope you will stand up and defend our most important conservation and recreation program, the Land and Water Conservation Fund. To do otherwise will hurt both urban and rural communities in every state.
Learn more about LWCF and why it is our nation's most critical conservation and recreation tool.