5 tips for women hiking alone among giants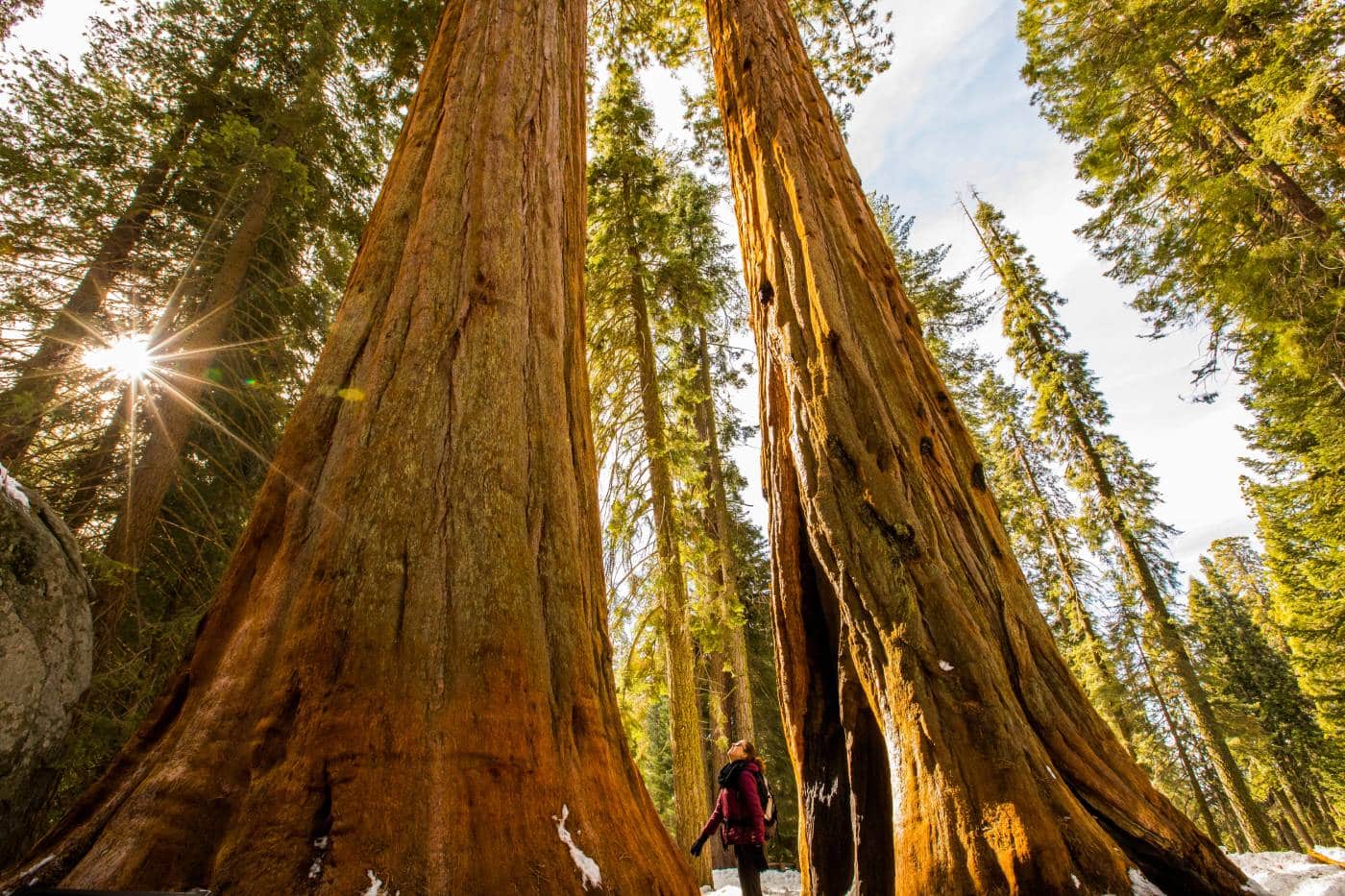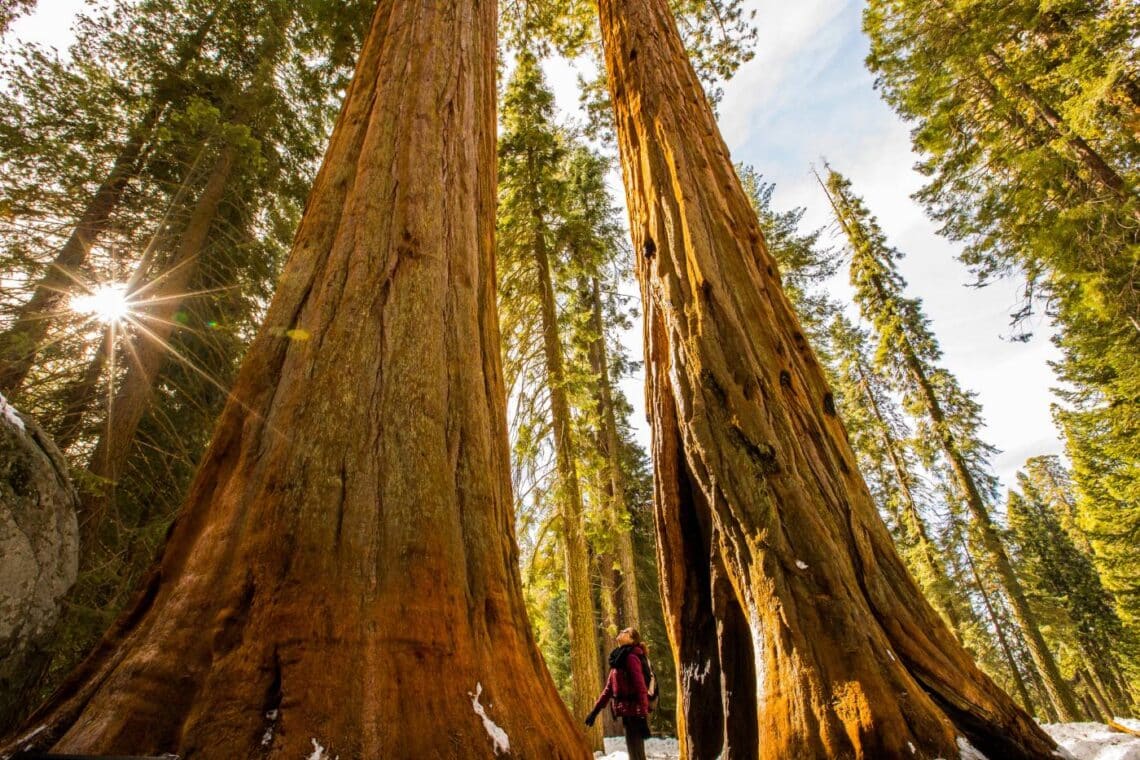 From childhood, many of the stories we're told about nature are cautionary tales. These bedtime stories frighten us with the horrors one may find if we dare venture into the woods alone.
Especially for young girls and marginalized folks, these stories ingrained in us can leave an impact that makes it difficult to embark on our own solo adventures well into adulthood. So how do we break out of the mindset that danger is lurking around every corner while still paying mind to safety when we're out in the wilderness?
My first solo adventure was to Sequoia National Park during a sun-soaked late April. It was a perfect time to explore the world. Most of the snow had melted, the park was less crowded during the shoulder season, and we were beginning to stretch our legs after two years of pandemic caution. There was only one problem–I couldn't find a friend to go with me. This roadblock is usually where the trip planning ends for most women, but I was desperate to get out in the world again, and realized I couldn't let this fear of being alone stop me from experiencing life.
I did what I always do when I'm nervous–research. I consumed various guides, how-to's, and pep talks about solo adventuring that gave me the small bit of confidence I needed to try it. But it wasn't until I had finally made it to the General Sherman Tree alone, looking up at its vastness, that I realized how capable I had been all along. Walking along the Congress Trail, the towering trees as my only companions, I realized that the forest is not the frightening thing of fairytales. There is comfort in being surrounded by life that has survived for thousands of years, and with new confidence given to me by the strong assuredness of the giant sequoias, I felt safe, comfortable, and encouraged to continue solo hiking well into the future.
5 pros of solo hiking
1. You can make your own schedule.
2. You can hike at your own pace.
3. You will meet other like-minded people.
4. You will learn how capable you are.
5. You never need to wait for a friend to join.
5 safety tips for solo hiking
1. Prepare to not have cell service, and tell a family member or friend of your plans. Let them know how long you expect to be gone, the trail(s) you're hiking, and when they should expect to hear back from you.
2. Consider a GPS device. While this is not a necessity for day hikers just getting started on their hiking adventures, this may be a good investment for first-time solo backpackers. More recent iPhones also have an SOS and satellite locator function.
3. Visit the ranger station or visitor center first to learn about recent trail conditions.
4. If something feels off, remember you can always leave or ask other hikers if you can hike with them or close to them. Many hikers look after each other on trail, and will share information if there is something or someone that seems unsafe. There is nothing wrong with not finishing a hike for your safety and comfort.
5. If being alone scares you, hike popular trails where you'll be surrounded by other hikers.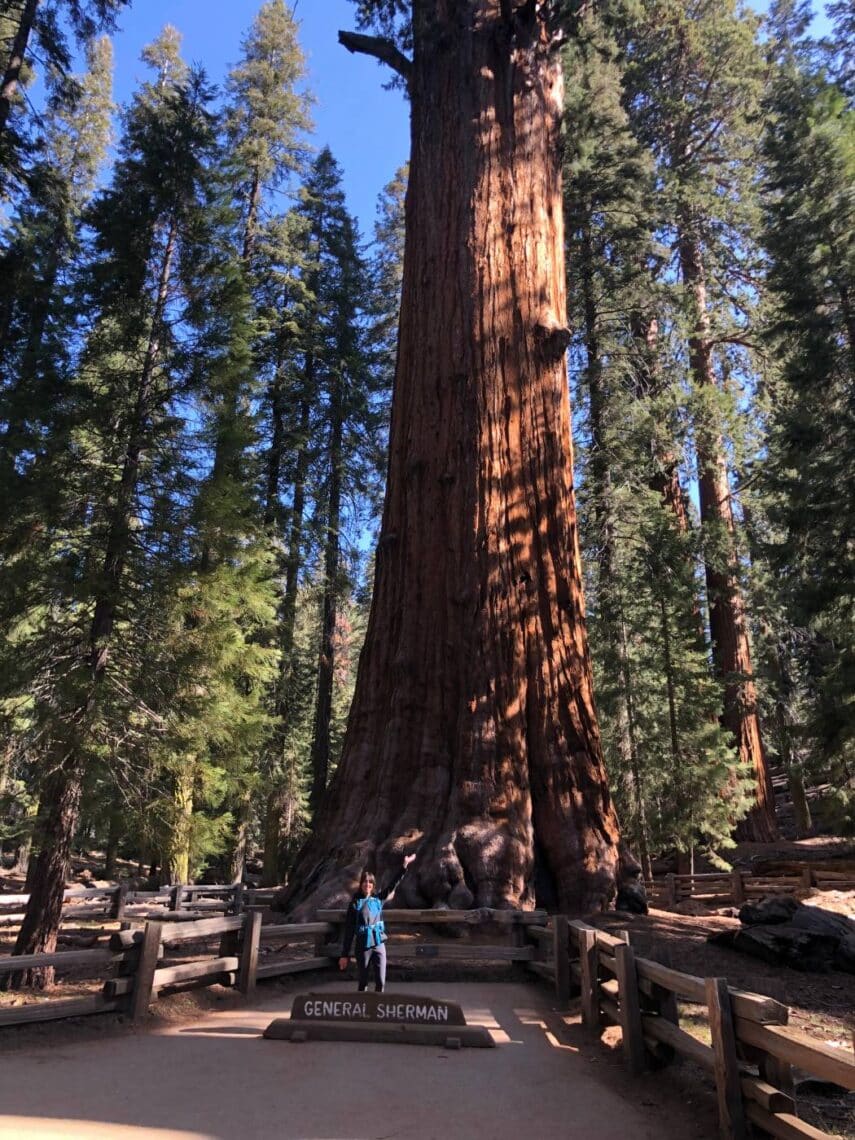 Congress Trail
Length: 2.9 miles
Elevation gain: 462 feet
Estimated duration: 1.5 hours
Highlights: This loop trail lined with mature giant sequoias begins near the General Sherman Tree, a giant sequoia that's the world's largest tree.
Tips: Make this your first hike of the day and have the General Sherman Tree all to yourself in the early morning.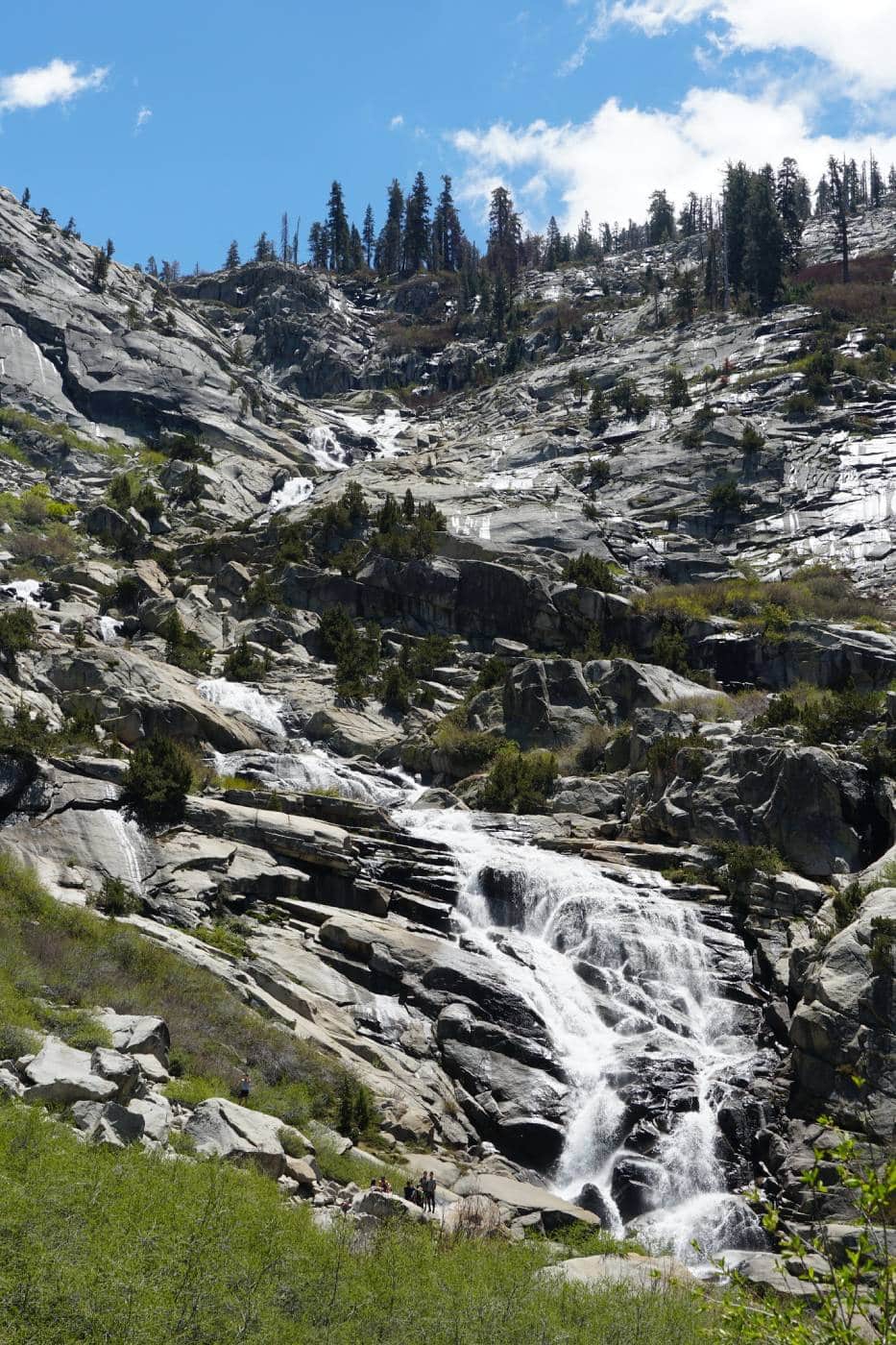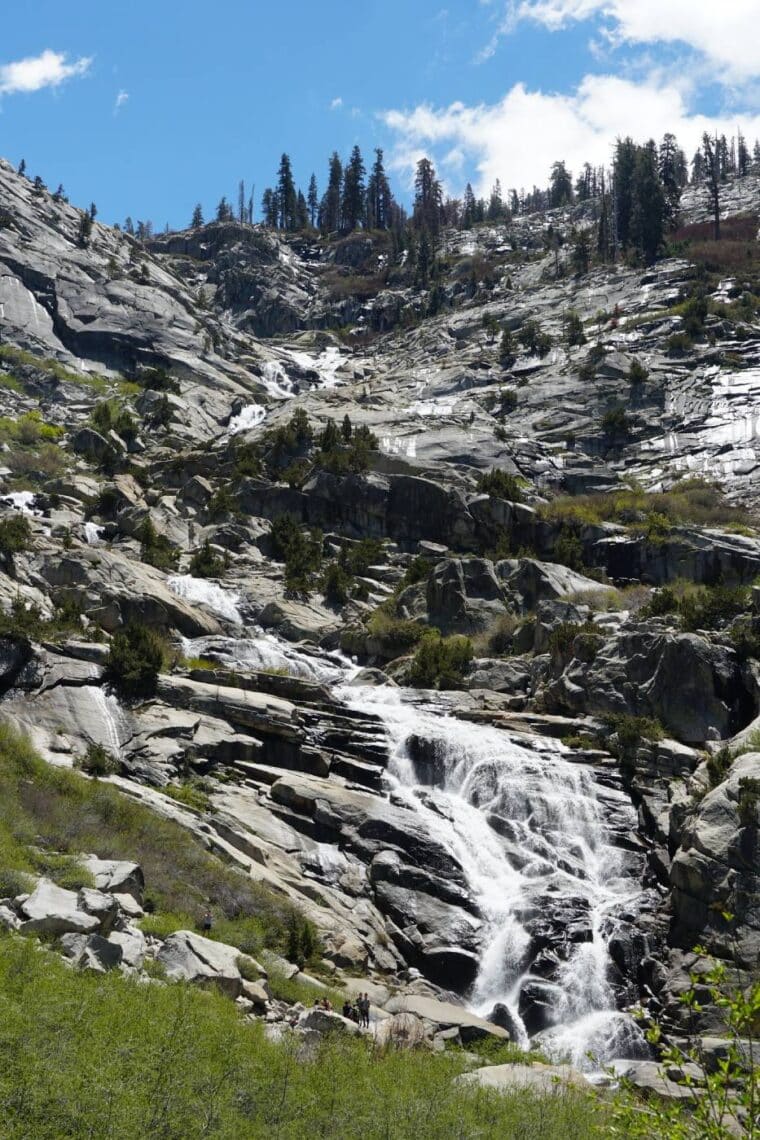 Tokopah Falls
Length: 3.8 miles
Elevation gain: 626 feet
Estimated duration: 2 hours
Highlights: This out-and-back trail follows the Marble Fork of the Kaweah River to the towering granite cliffs and 1,200-foot cascading waterfall of Tokopah Canyon. The waterfall looks best in early summer.
Tips: Pack a lunch to snack on once you reach the waterfall, and remember to leave no trace.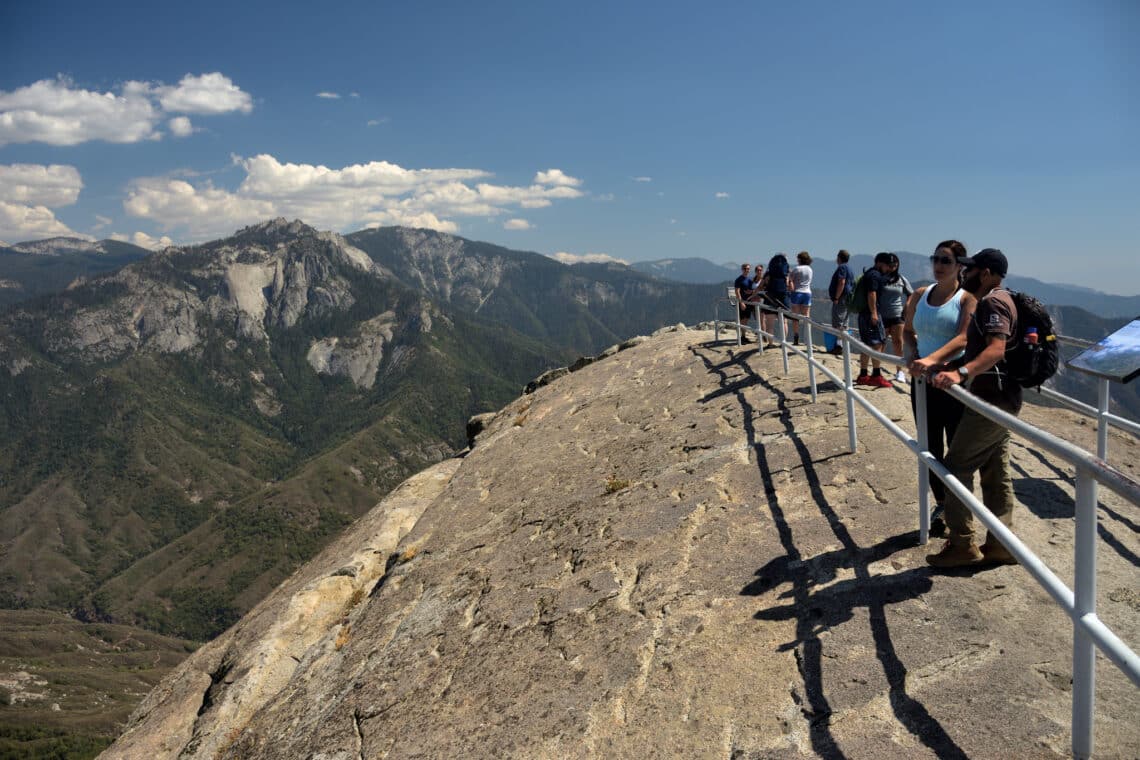 Moro Rock
Length: 0.5 mile
Elevation gain: 183 feet
Estimated duration: 30 minutes
Highlights: A stairway leads over 350 steps to the top of Moro Rock, a huge granite dome, offering views of foothills and the San Joaquin Valley to the west and wilderness to the east.
Tips: For amazing views, hike up this popular trail during sunset.