We asked our team to share their 'insider' tips
Everybody loves a good walk in the redwoods—and perhaps none more so than Save the Redwoods League staffers who are out there every day protecting and restoring these amazing forests. So we thought we'd ask some of our colleagues for some of their favorite insider tips.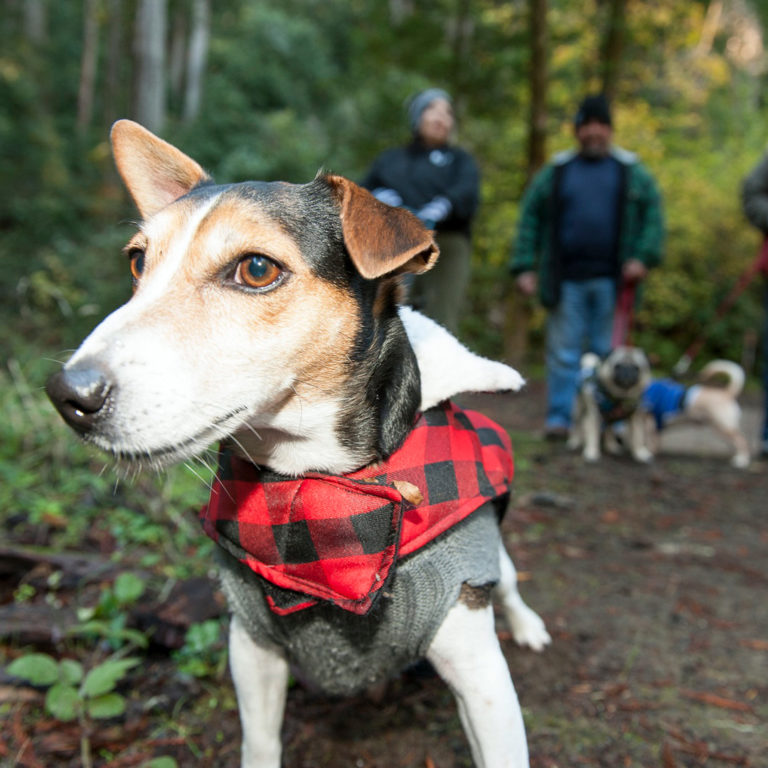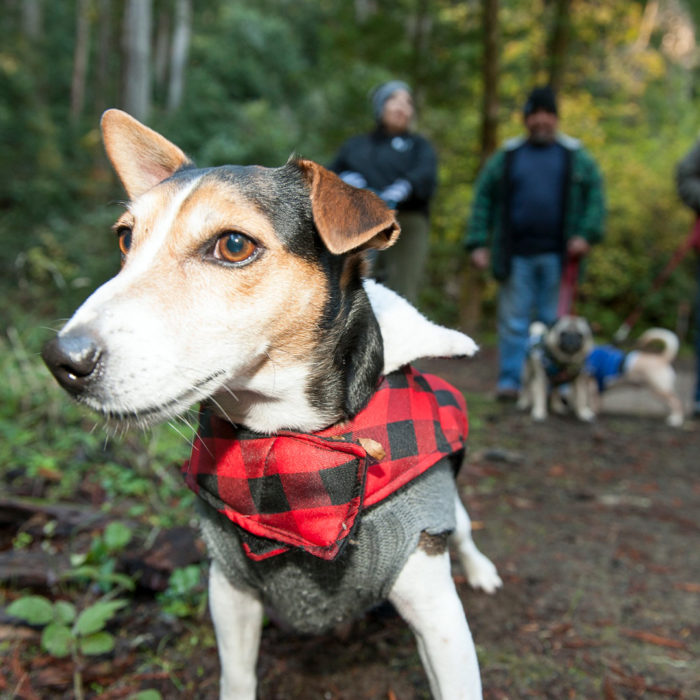 Best Dog-Friendly Hike: The Stream and French trails in Reinhardt Redwood Regional Park 
Recommended by Sarah Malashock, director of major gifts.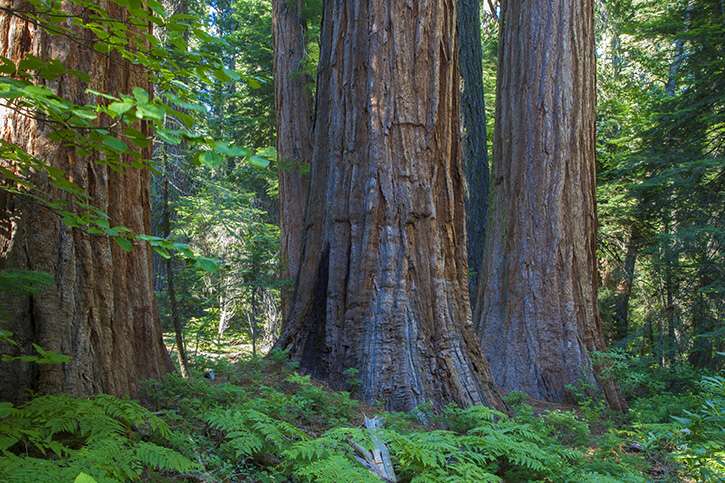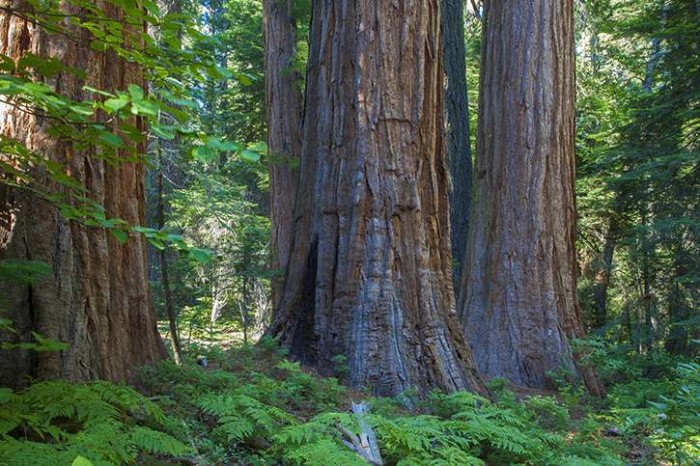 Placer Big Trees Grove.
Most Unique Sequoia Grove: Placer Big Trees Grove hike 
Recommended by Adrianna Andreucci, land protection manager, who says, "This is the northern-most sequoia grove and is the furthest grove from any other grove – a total anomaly! There are only about six standing sequoias and two large fallen sequoias."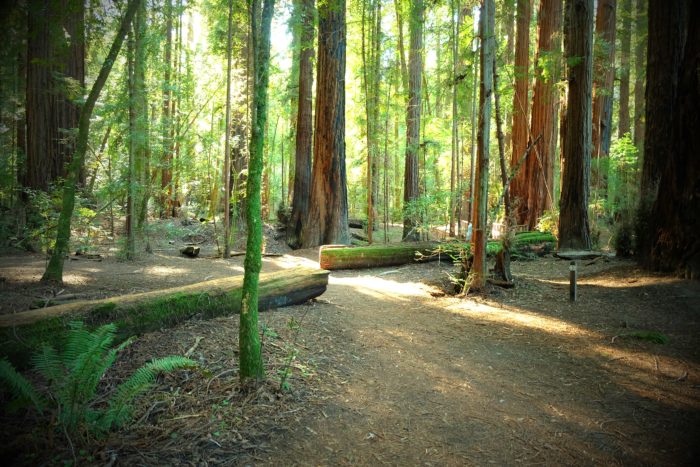 Favorite Accessible Trail: Hendy Woods State Park 
Hendy Woods features gorgeous, wheelchair-accessible trails such as the Gentle Giants All Access Trail and Discovery Trail. These trails take you through the park's finest old-growth coast redwoods. Recommended by Kate Berry, director of annual giving.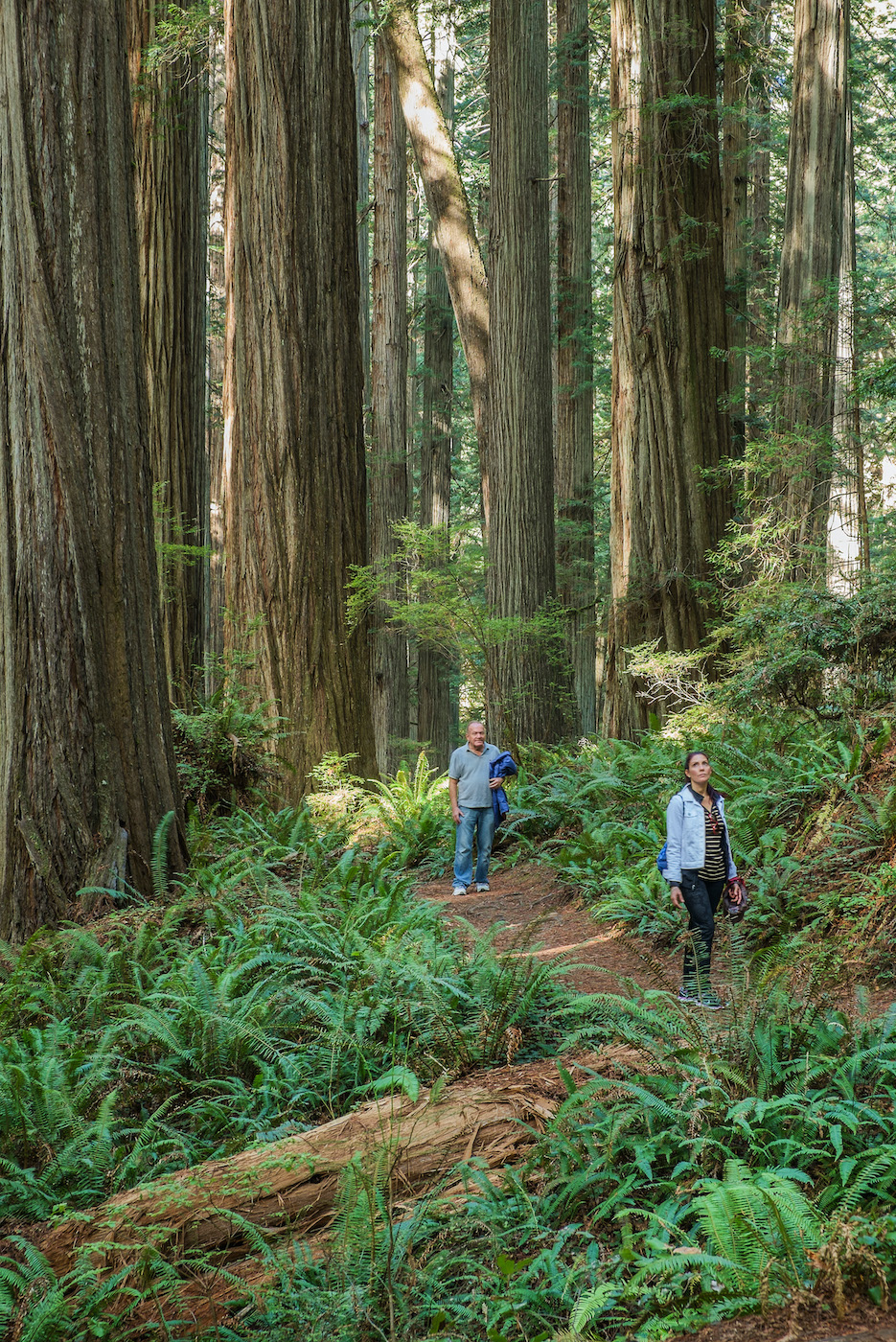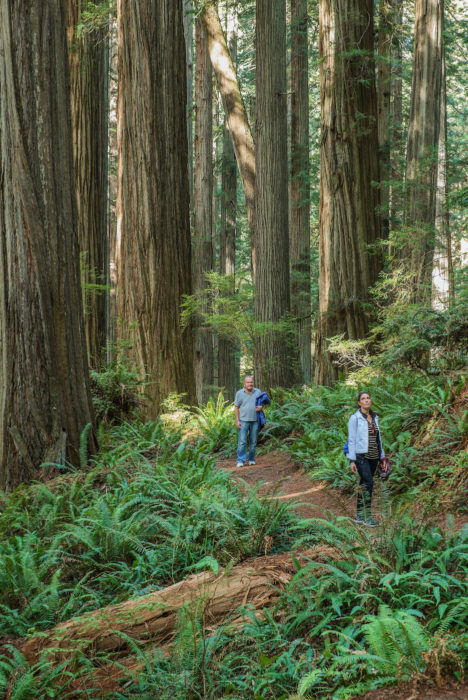 Remote Old-Growth Forest: The Boy Scout Tree Trail in Jedediah Smith Redwoods State Park 
Recommended by Suzanne Moss, director of public and institutional funding, as a favorite. This out-and-back between the beautiful winding Howland Hill Road and Fern Falls hosts huge trees that grow uniquely far apart, letting more light into the forest floor that illuminates the flora throughout the hike.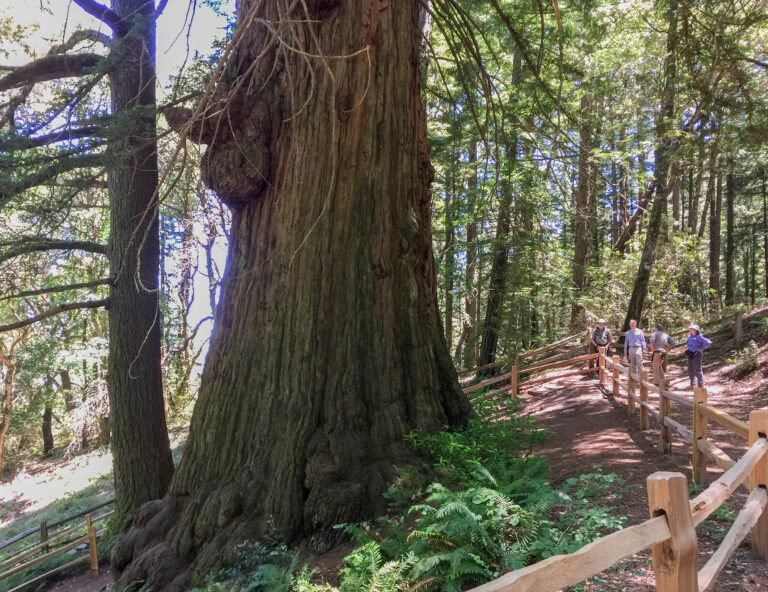 Ancient Wonder: Methuselah Tree on Skyline Blvd. in San Mateo county 
Recommended by Adam Kaplan, operations manager, says, "It is 2,000+ years old and only 50 yards from the road, so a very easy way to experience old-growth. The ridge trail extends north and south from there, providing extensive reach into the coastal range."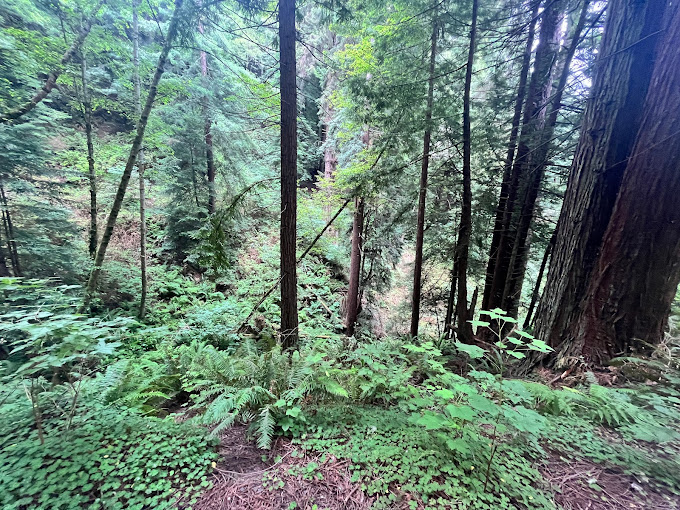 Hidden Gem in Arcata: Beith Creek Loop Trail in Sunny Brae Community Forest 
Recommended by Mitchell Hayes, partnership manager. He says, "On the North coast, it is easy to overlook some of the community forest hikes, which are really close to lodging in Arcata."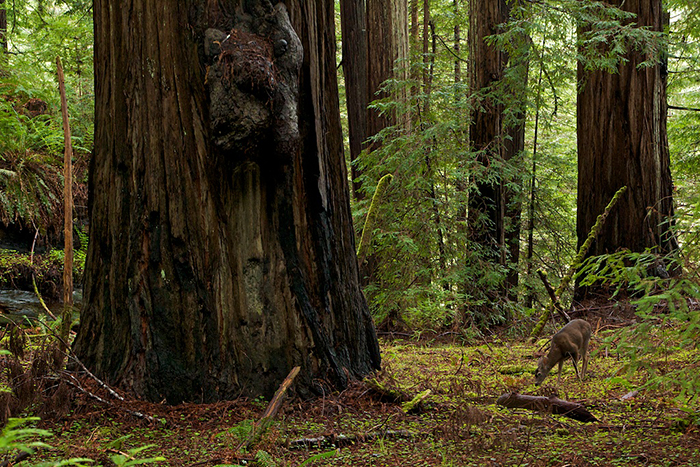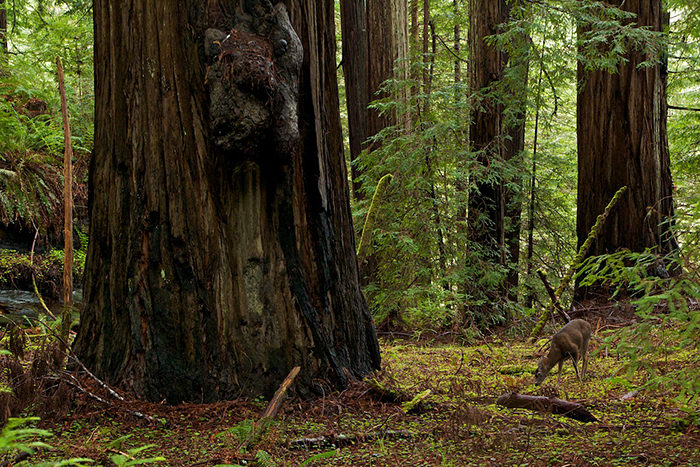 World's Tallest Forest: Bull Creek Flats Trail 
Recommended by Jennifer Charney, senior manager of marketing Communications. Bull Creek Flats is the biggest old-growth alluvial flat of all. The redwood groves found in Bull Creek Flats have been renowned as the "tallest forest on Earth" due to their dense and lush nature.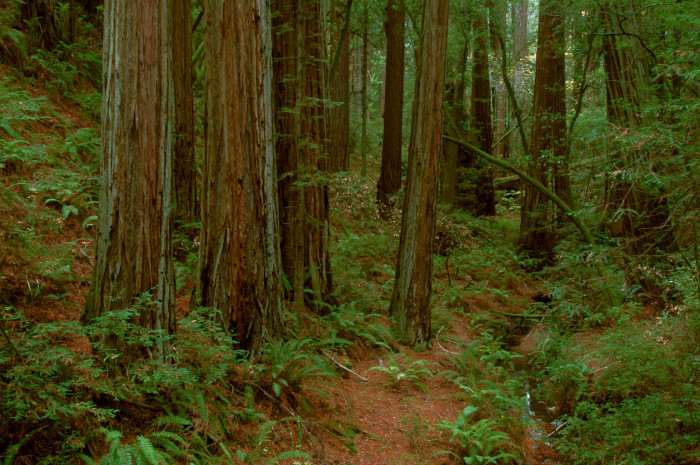 Scenic Outing with a Touch of History: Matt Davis/Steep Ravine loop on Mt. Tam 
Recommended by Georgia Young, director of development. She says, "This is a magical loop with views, history, and a storybook climb up a redwood ravine…a great family or friend outing that is sure to impress."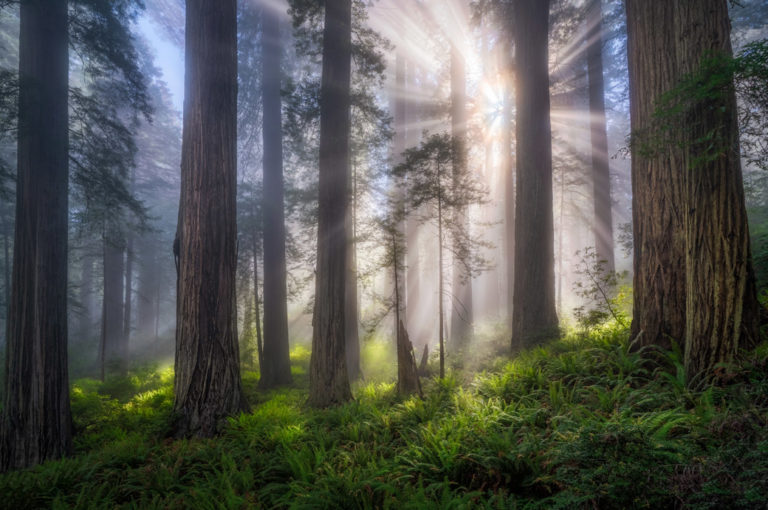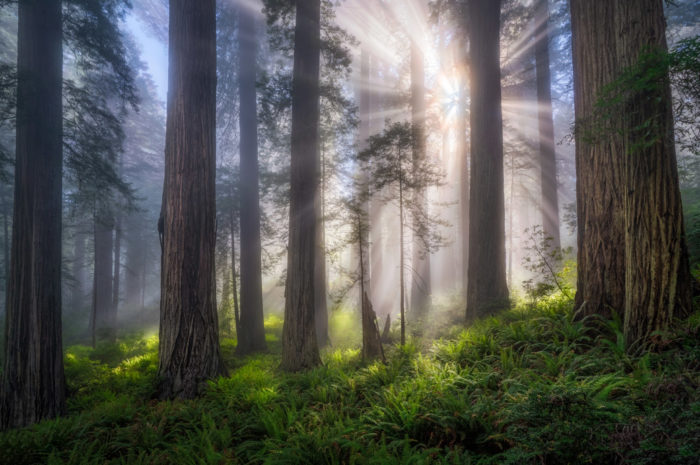 Spectacular Old-Growth Coastal Hike: Damnation Creek Trail in Del Norte Coast Redwoods State Park 
Located just a stone's throw from the ocean, this popular hike in Redwood National and State Parks provides stunning scenery in the coastal climate. Best enjoyed in the afternoon when the sun illuminates the canopy. Recommended by Jackie Perkins, major gifts officer.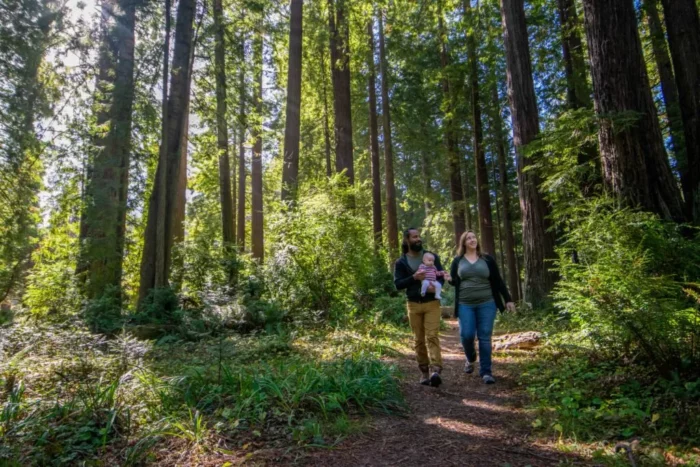 Family-Friendly Hiking: Sequoia Park Forest and Garden 
Recommended by Emma Stokes, Redwoods Rising partnership coordinator, who calls it a "shorter and extremely family-friendly hiking destination." 
Want more insider-endorsed hike ideas? Check out our blog post on six enthralling, lesser-known redwood forests. 
We hope to see you out on the trails!