We visited the park as 4 miles of trails reopen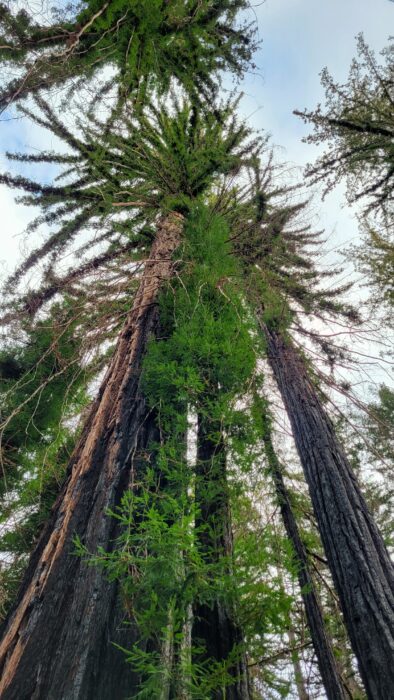 Big Basin Redwoods State Park suffered incredible losses when the CZU Lightning Complex fires burned through more than 97% of the park in 2020. Since then, California State Parks has been working with Save the Redwoods League and other partners to reimagine the park experience and begin to reopen.  
Back in July of last year, the park opened the first segments of trails as well as a new headquarters area. Just before the New Year, 4 additional miles of roads and trails reopened to the public by reservation. I decided to check out the trails as my last hike of 2022, and I'm so glad that I took the time to see the new growth and recovery. 
I've been to Big Basin many times. This was a favorite park to hike and camp with family and friends before the wildfires. I also had a unique opportunity to participate in several expeditions with park staff to help document the damage in 2020. 
When we first got clearance to go into the park after the fires. I was shocked and saddened. The once-lush cool, green forest was charred and blackened. Trees and branches had fallen all around, shrouding the trails underneath. The earth was warm, still smoldering with traces of smoke giving away the hotspots. And tiny lime green redwood sprouts were just beginning to pop up. 
Today, the redwood trees are bursting with life. 
You can certainly tell that the wildfire moved through, but the redwoods are still standing tall, looking like bushy bright green pipe cleaners.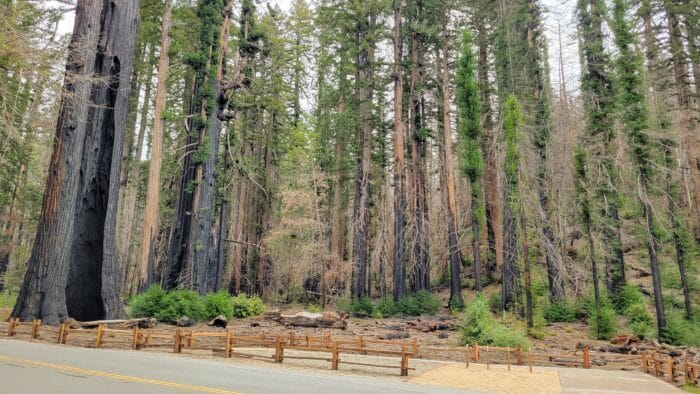 Although many buildings, fences, and benches were lost, incredibly, some park signs remained in place like this one, The Amazing Ever-living Redwood Tree. Of all the park signs to survive the wildfires, this one is still standing, describing the ability of the redwoods to survive all kinds of threats, including fire. 
There's a different kind of quiet here now. Before the fires, you'd venture deep into the forest to immerse yourself in the calm stillness, surrounded by the ancient giants. With a limited number of visitors each day, we could hear the birds chirping from the trailhead. 
One surprise: There's a small flower in bloom called the California everlasting that smells like maple syrup. As I breathed in deep and closed my eyes, I could smell the earthiness of the forest and some lingering char from the wildfire, all mixed with the delightful sweetness of the flowers. I could imagine the days before the park closed, camping with my friends and enjoying a pancake breakfast by the remains of our campfire from the night before. 
If you have the chance, Big Basin is worth a visit in 2023. If, like me, you experienced loss these past few years and were saddened by the fires, the park and its regrowth are good reminders that we're still here, still breathing, and one day—thriving again.