These waterways will float your boat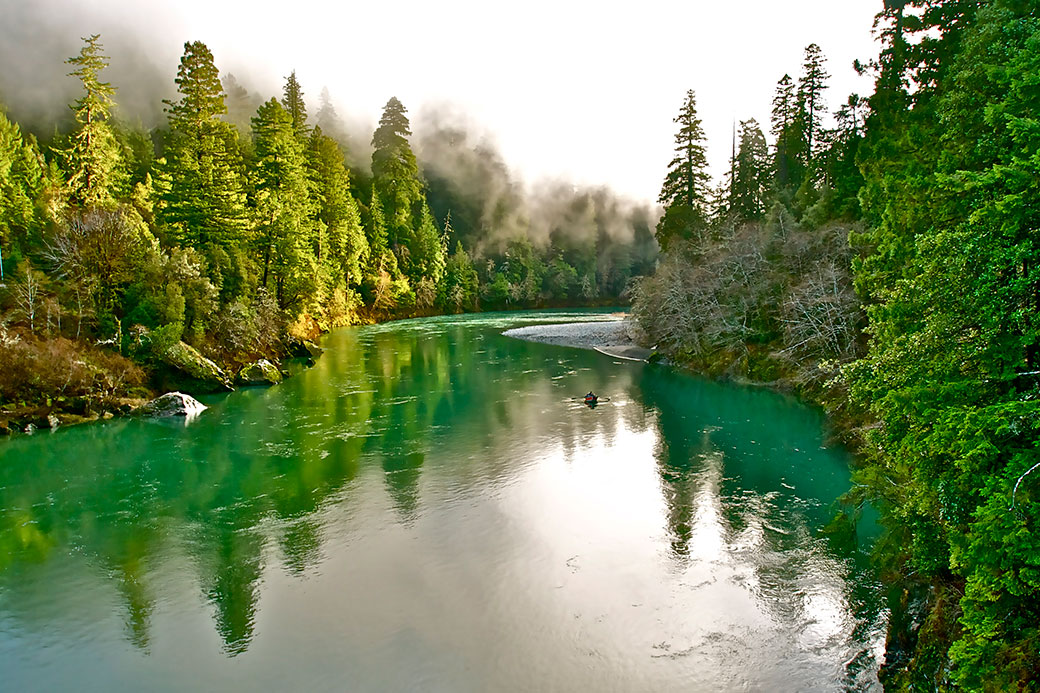 Traveling on foot, wheels, and hooves are some ways to see the world's tallest trees, but there's nothing like paddling past magnificent coast redwood forests on beautiful rivers. These are the realms of playful river otters, magnificent ospreys, and at the coast, resting harbor seals. Here are great choices, listed from north near the California-Oregon border to the Santa Cruz Mountains in the south. Don't own a boat? A simple web search will reveal rental businesses in these areas.
The Wild and Scenic Smith River, Redwood National and State Parks
In Redwood National and State Parks, the Smith River is a crown jewel of the National Wild & Scenic River System and the largest free-flowing river system in California. The best time to raft, kayak, and canoe is spring, when weather and water levels are ideal. The National Park Service lists these boat tour and rental businesses. The parks will not offer boating tours in 2022.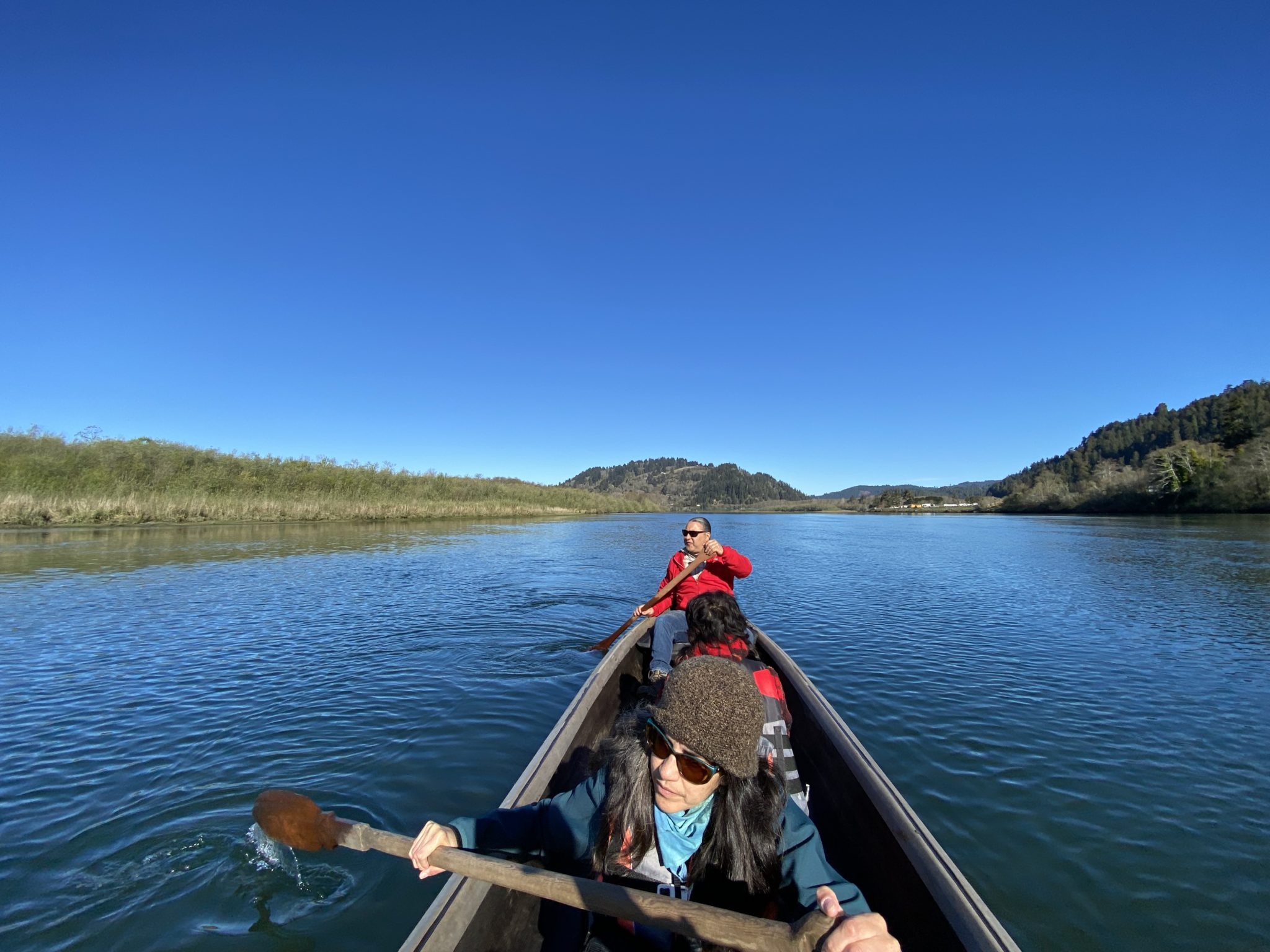 Paddle through history on a Yurok dugout canoe, Klamath River
In Klamath, explore the redwood-lined Klamath River on a quiet adventure to a time when only dugout canoes transported goods and people along its banks. Unchanged for thousands of years, the Yurok dugout canoe, Oohl'-we'-yoch, honors the tallest trees on Earth by giving them new life as the Yuroks' most prized creations. As these canoes glide across the water's surface, expert guides offer information about the wildlife, geography, and history of the Klamath River, as well as Yurok history and the Yurok way of life. Book a tour. Learn more about this tour in "When the River Meets the Sea" episode of the League's podcast, I'll Go If You Go.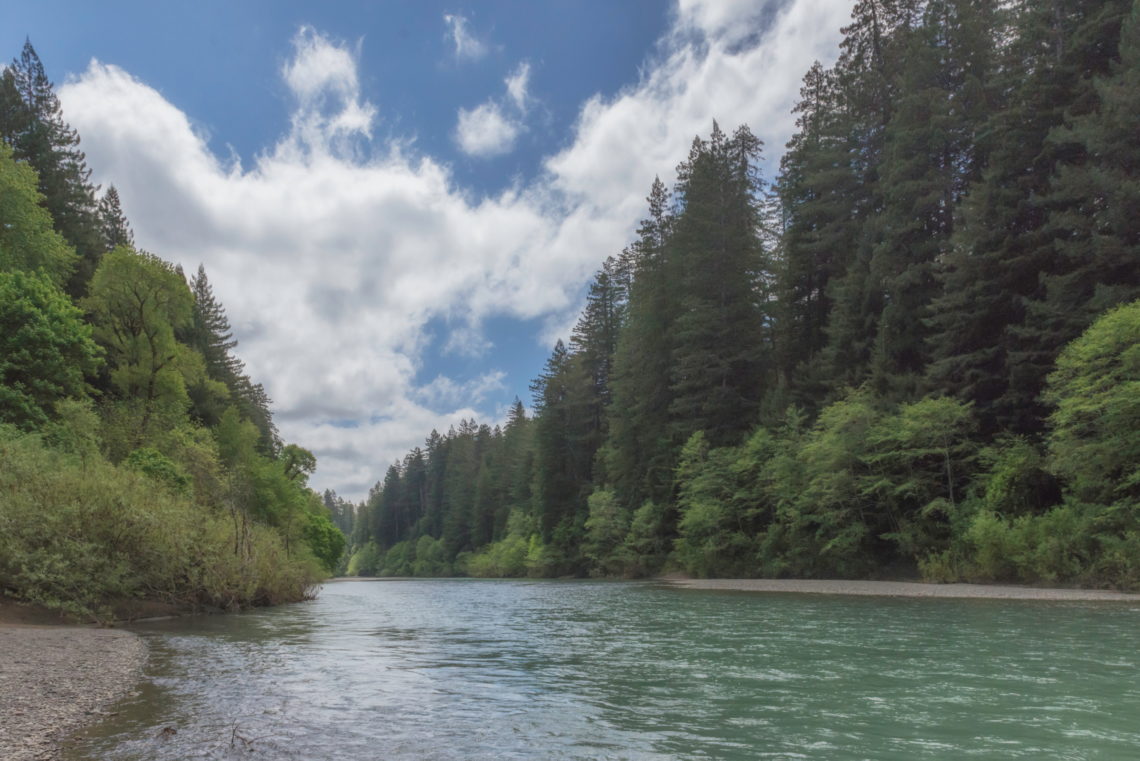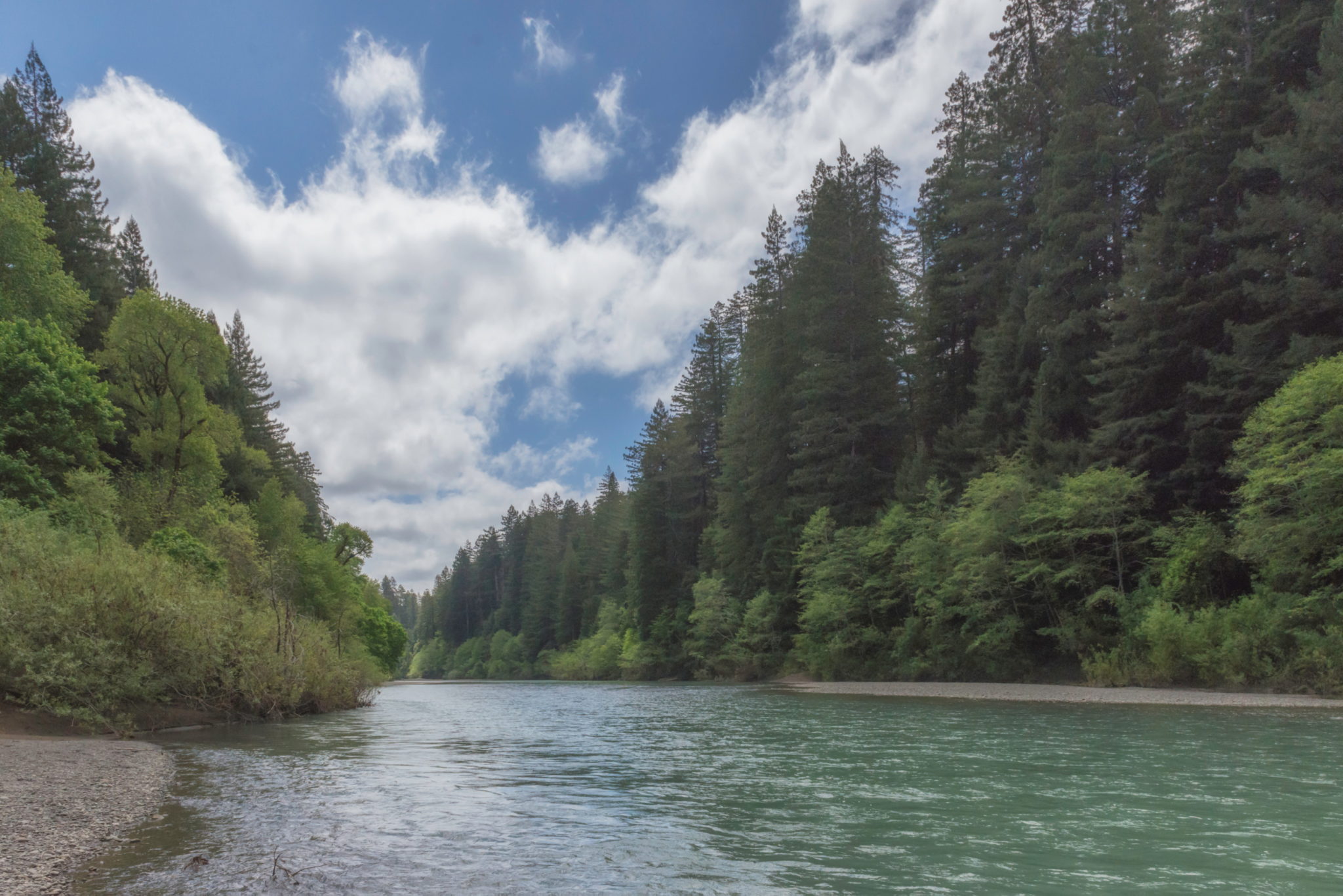 The incredible Eel River, Humboldt Redwoods State Park
Spring and early summer can be great times to bring your kayak to the South Fork and Main Stem Eel River, which wind through Humboldt Redwoods State Park, home to the largest expanse of ancient coast redwoods. The Eel provides incredible views of old-growth redwoods and wildlife. River access points are throughout the park along the Avenue of the Giants. There are no boat rentals or shuttle services in the park. River conditions are unpredictable, so it's best to call before planning a boating trip to the area, which is about a four-hour drive north of San Francisco. Contact the Visitor Center at 707-946-2263 for more information.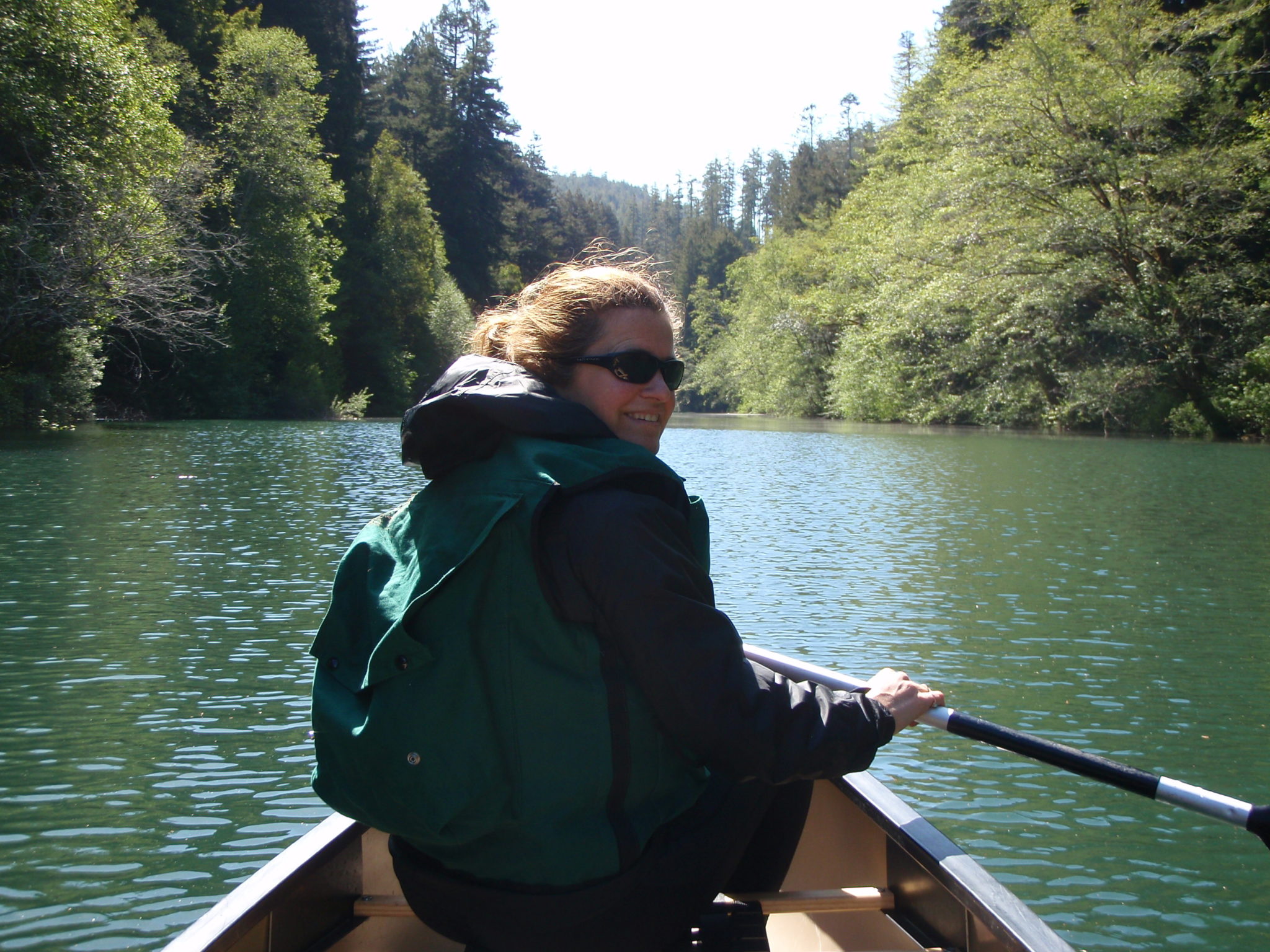 A tunnel of trees to the sea, Navarro River Redwoods State Park
Navarro River Redwoods State Park is as long and skinny as the river corridor it protects. Along Highway 128's 11-mile-long "redwood tunnel to the sea" in Mendocino County, the park offers fishing, canoeing, and kayaking. Spring and late winter are the best times to navigate the Navarro River. Paddling California's Flat Waters recommends paddling upriver with the incoming tide, and returning downriver with the outgoing tide. Check the tide predictions. The 8-mile Class I Ocean Run from the Paul M. Dimmick Campground put-in to the Navarro Beach takeout is a gentle float through the redwood forest that changes to a coastal beach as you approach the Pacific Ocean, says Paddling California's Flat Waters. For more information, call the Mendocino District of California State Parks at 707-937-5804.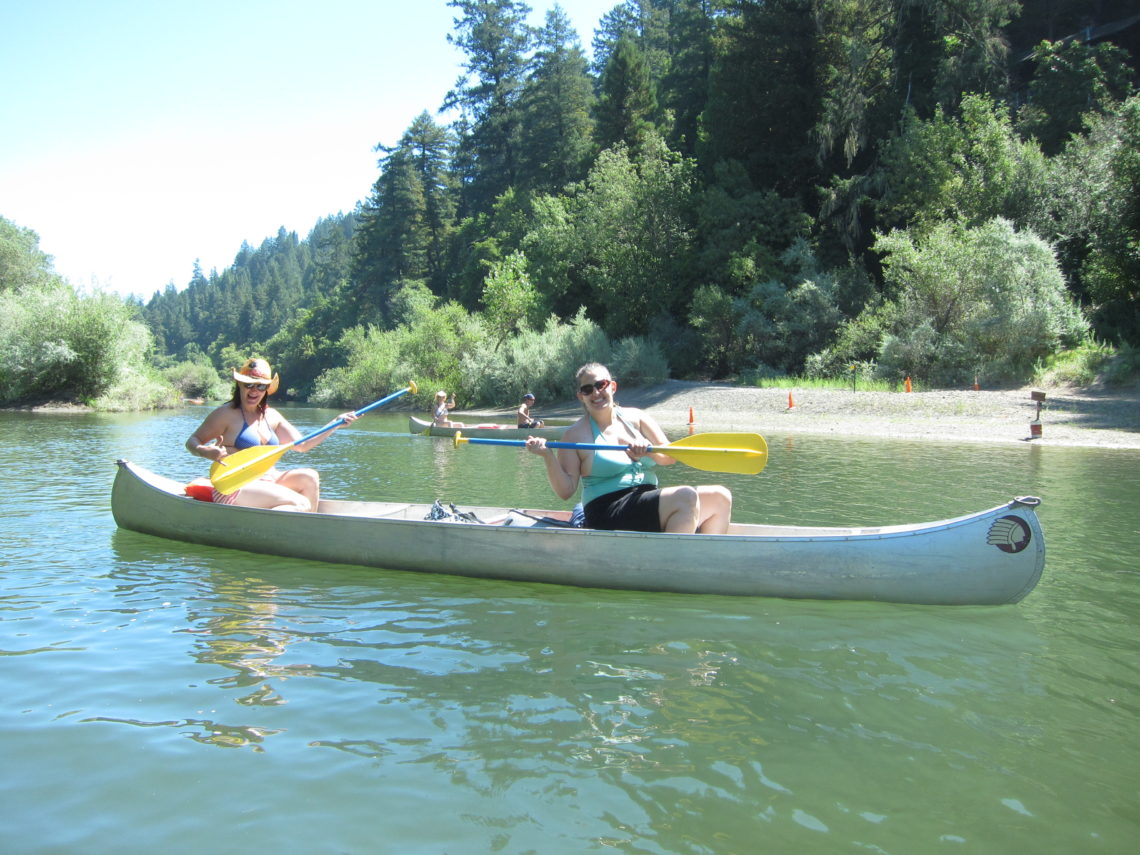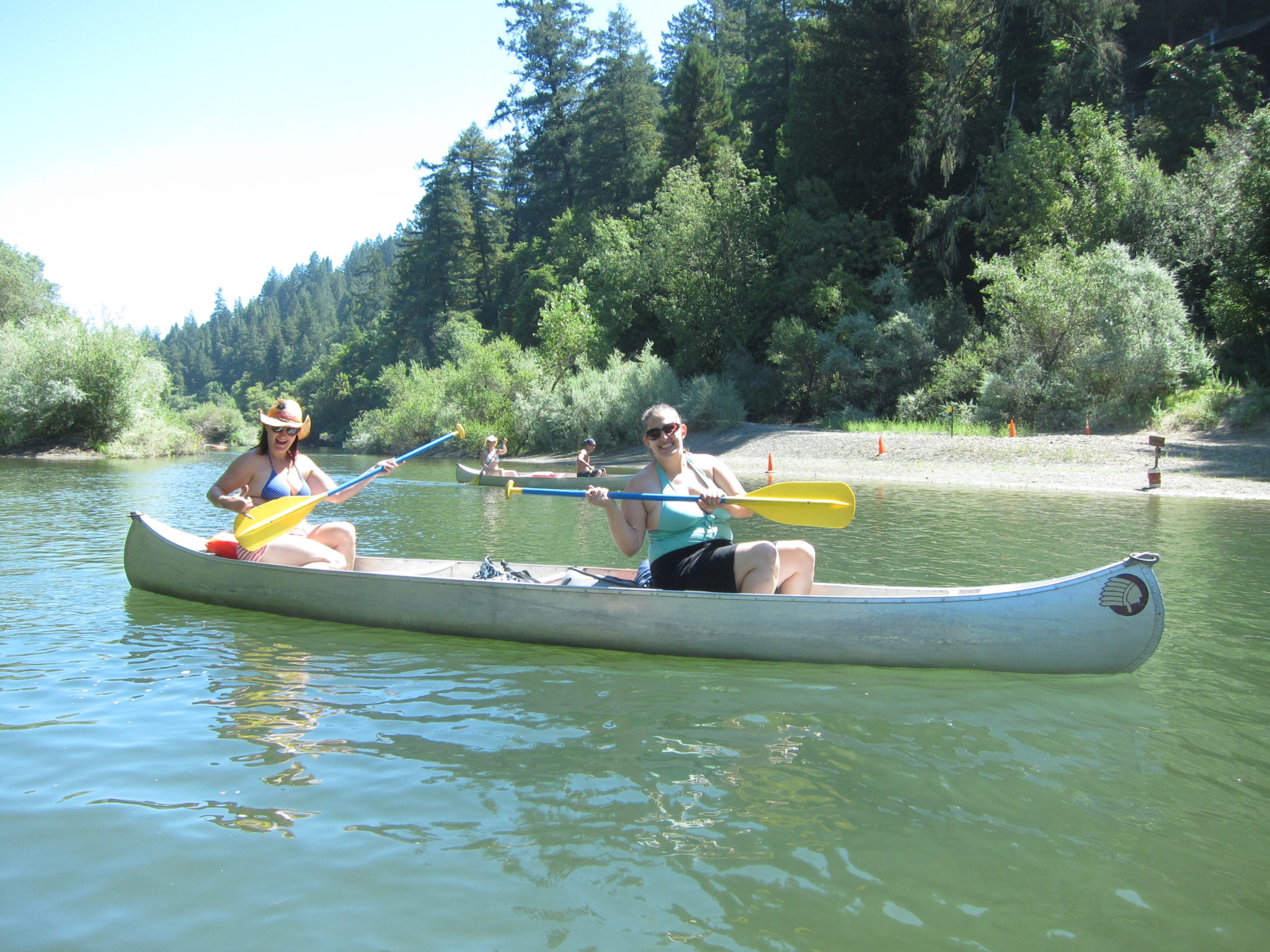 A gentle float: Russian River, Sonoma County
The lower Russian River in Sonoma County is a popular spring, summer, and fall destination for paddling and swimming among coast redwoods in gentle current, unlike dangerous, fast flows during winter. Many canoe, kayak, and stand-up paddleboard businesses can be found online, some within a 90-minute drive of San Francisco. Contributing to the area's popularity are wineries, restaurants, charming towns, and coast redwood parks such as Armstrong Redwoods State Natural Reserve.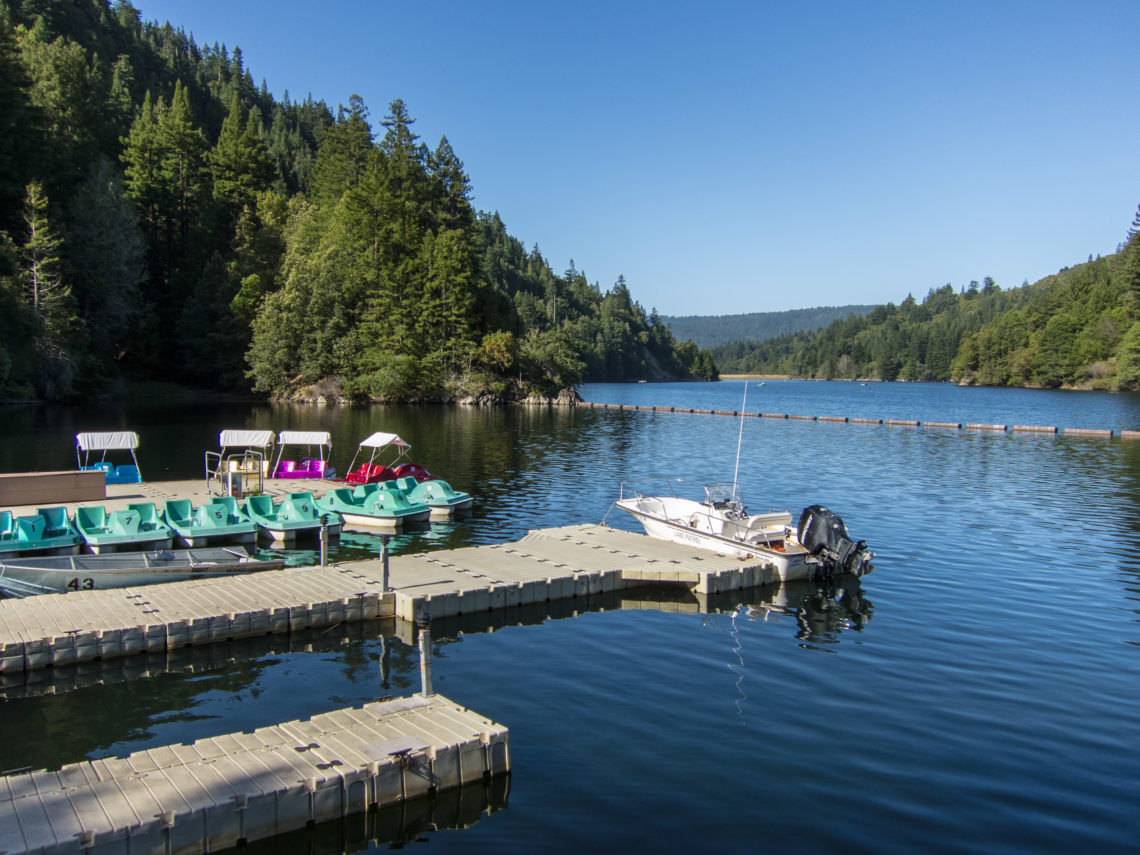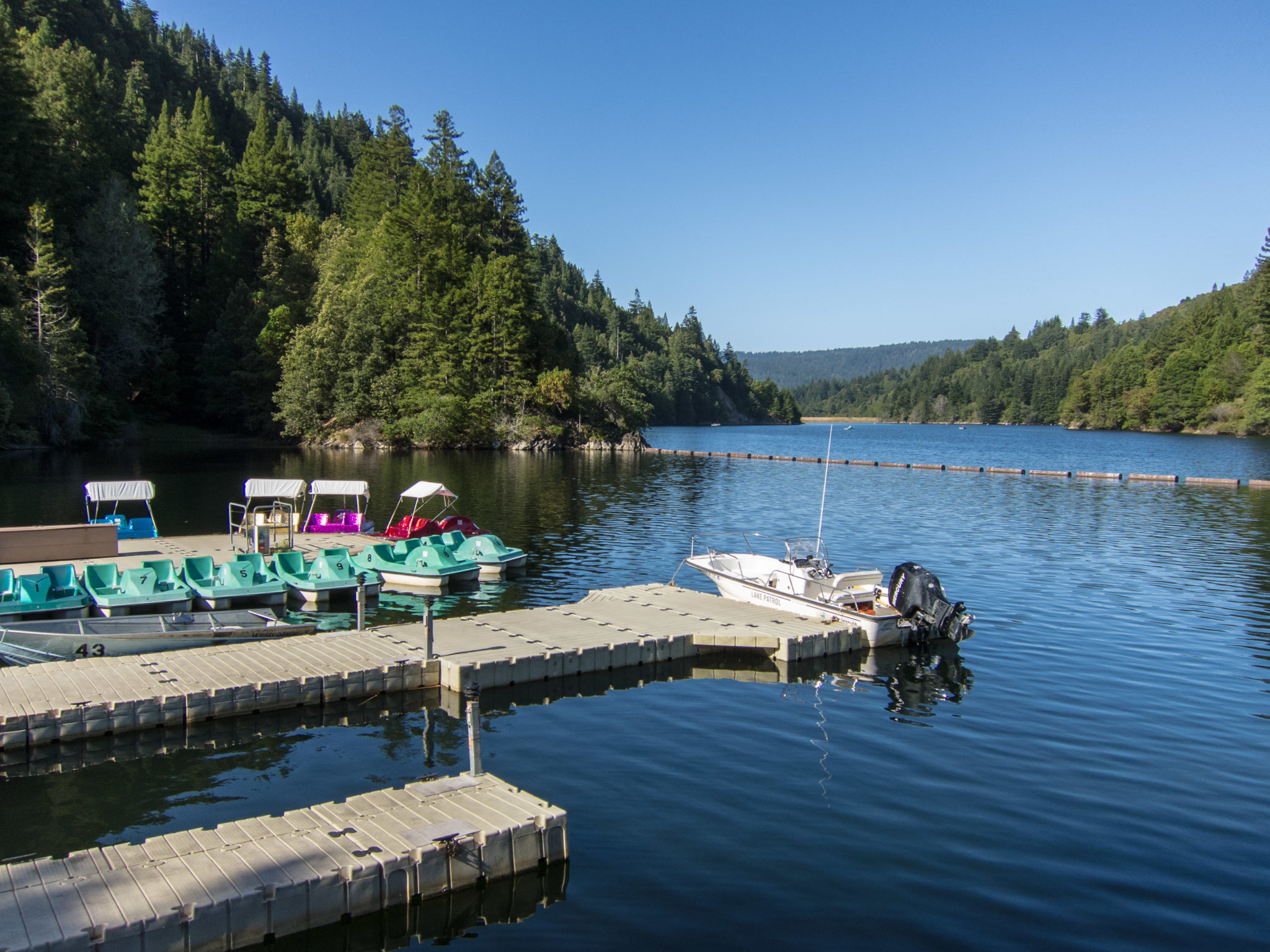 A reservoir oasis: Loch Lomond, Santa Cruz Mountains
Surrounded by 180 acres of second-growth coast redwoods, Douglas firs and oaks, Loch Lomond is a picturesque setting for boating, fishing, hiking, picnicking, and watching waterfowl. Near Santa Cruz, Loch Lomond Recreation Area offers paddleboat, fishing kayak, rowboat, and electric motorboat rentals.