If you've ever visited Montgomery Woods State Natural Reserve, you may have stumbled across one of the three species of newt that occur there. Although it is tempting to keep your eyes upturned to take in the majesty of the towering coast redwoods, the newts are an attraction all their own. Clumsy and slow moving, it's not hard to spot these entertaining amphibians during the wet months, as long as you keep your eyes peeled.
It can be challenging to tell the difference between the three species. The newts featured in the video are red-bellied newts, which are easily identified by their dark eyes that have no patches of yellow, a distinguishing characteristic of the other two species you may find there, rough-skinned newts and California newts.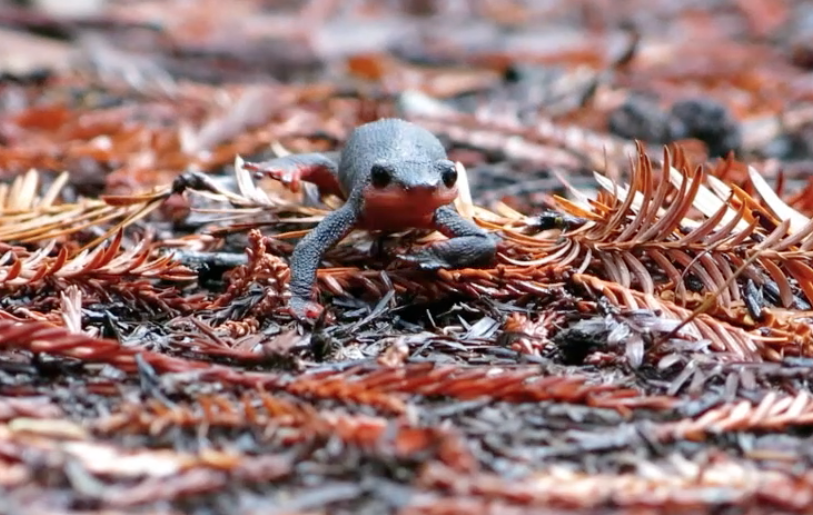 These long-lived red-bellied newts migrate from late February through May to fast flowing streams or rivers in search of mates and can travel a mile or more to reach this perfect breeding ground. Males make the journey for romance more frequently than females, who only breed every three years on average. The males arrive first and wait to pounce on anything carrying the scent that the females release. Any female that enters the water is likely to get mobbed by eager males, resulting in a writhing ball of newts.
Plan your own visit to see the newts at Montgomery Woods today!