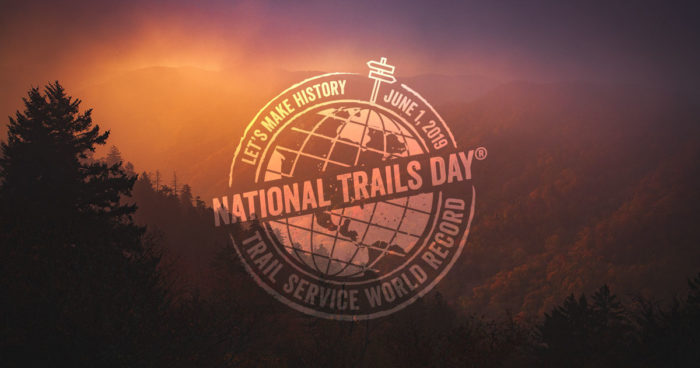 On June 1, 2019, individuals across the country will set the world record for the most people improving trails in a single day during the 27th annual American Hiking Society's National Trails Day®. (external link). American Hiking invites hikers, cyclists, equestrians, paddlers, and anyone who loves their public lands to make history by pledging to help set the world record on National Trails Day®.
"The drastic cuts to national monuments, trash pileups during the government shut down, and threats of expanded natural resource extraction have been a wake-up call to outdoor lovers everywhere to raise their voices in support of public lands. Now it's time to also physically give back, so American Hiking Society is challenging trail lovers across the country to set a trail service world record," explains Kate Van Waes, Executive Director of American Hiking Society. "Anyone can pledge to leave a trail better than they found it on National Trails Day® by joining an organized trail service project or even just by bringing along a trash bag."
In addition to trail work projects, thousands of individuals and organizations will host a variety of fun recreational events and activities, ranging from guided hikes to communitywide festivals, all in celebration of National Trails Day®. It's a great opportunity for people to try something new, explore wild spaces, or get outside at a local open space.
Make history by taking the pledge to improve a trail and find an event near you (external links).
Be sure to use our new Explore Redwoods tool to help plan your adventure to a redwood park on June 1!