Media Contact:
Robin Carr, Landis Communications Inc.
Email:
Redwoods@landispr.com
| Phone: (415) 766-0927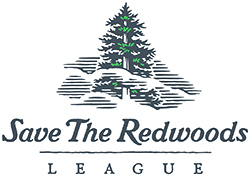 With 20% of mature giant sequoias lost to recent wildfires, the time to act is now
San Francisco, Calif. (June 23, 2022)—Save the Redwoods League today announced its support for urgent new legislation that addresses the emergency in California's giant sequoia groves. The bipartisan Save Our Sequoias Act authorizes emergency measures and funding that will enable federal agencies, tribal organizations and nonprofits to do the work on the ground to protect these irreplaceable natural treasures from the unprecedented wildfires that have become a regular occurrence in the Sierra Nevada.
An estimated 20% of all the mature giant sequoias – the largest trees in the world — have been lost since 2015, when wildfire magnitude and severity sharply increased in California's Sierra Nevada. Many of these trees were 1,000 to 3,000 years old. As wildfires in the West have reached unparalleled severity, they pose an existential threat to giant sequoias, some of our most iconic national treasures. Having thrived through countless fires over millennia, thousands of these trees have perished in today's climate-driven fires.
For more than 100 years, state and federal policies have been to extinguish almost every Sierra Nevada fire as soon as it ignites. These fire suppression practices have resulted in an unnaturally high density of trees and undergrowth in the giant sequoia groves. Combined with longer fire seasons driven by drought and climate change, these dense, dry forests are now a tinderbox.
Statement from Sam Hodder, Save the Redwoods League President and CEO of Save the Redwoods League:
"The Save Our Sequoias Act is assertive legislation that meets the emergency that we're facing in California's giant sequoia groves. The status quo is unsustainable, and this legislation provides our park and forest stewards on the ground with science-based tools and the flexibility they need to save our sequoia.
"I have walked among these dead giants that had survived 2,000 years or longer. Thousands of them gone in just a few hours, something unimaginable to us just a few years ago. Clearly, our past management choices have upset the natural balance in these groves in a disastrous way, and we have to fix it. It's our responsibility, and we are quickly running out of time.
"Among the important actions this bill takes are emergency declarations and other administrative steps that direct existing environmental protections to meet this emergency for the next ten years. As a conservation organization, Save the Redwoods League believes that the National Environmental Protection Act and the Endangered Species Act are bedrock protections. The SOS Bill preserves the spirit of these precedents, while enabling the urgent action required to stop the rapid loss of our nation's giant sequoias."
---
* * *
For more information or to schedule an interview, contact Robin Carr at (415) 766-0927 or redwoods@landispr.com.
---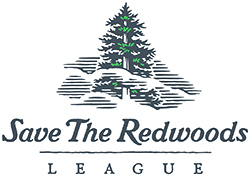 One of the nation's longest-running conservation organizations, Save the Redwoods League has been protecting and restoring redwood forests since 1918. The League has connected generations of visitors with the beauty and serenity of the redwood forest. The nonprofit's 29,000 supporters have enabled the organization to protect more than 216,000 acres of irreplaceable forest in 66 state, national and local parks and reserves. For information, visit SaveTheRedwoods.org. For updates, subscribe to our E-Newsletter.
---
Tags: 2022, fires, giant sequoia mortality, Press Release, threats to redwoods, wildfire