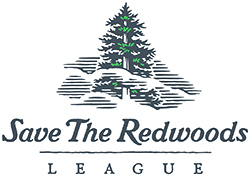 California's iconic coast redwood and giant sequoia forests would benefit, if approved
San Francisco, Calif. (January 8, 2021)—With California's record-breaking wildfires of 2020 still fresh in the memory of legislators, Gov. Gavin Newsom has earmarked $1 billion in his proposed budget to address the need for forest restoration, fire prevention and recovery.
The proposal is of foremost concern to Save the Redwoods League. In forests and other natural lands across the state, climate change and 150 years of fire suppression and exclusion of indigenous stewardship has resulted in forests that are vulnerable to severe wildfires. As a result, California's iconic fire-adapted coast redwood and giant sequoia forests are facing an unprecedented threat.
Statement from Save the Redwoods League President and CEO Sam Hodder
"When you compare the human and economic cost of fire suppression and recovery to the costs of proactive forest management that reduces the risk of catastrophic wildfire, there's no contest: Prevention is the smarter, more economically and environmentally responsible choice every time. We just need the political will to shift our thinking and the public investment to get the work done on the ground. I applaud the Governor for launching that shift today.
While fire is an important part of the coast redwood and giant sequoia ecosystems, a century of misguided forest management of these treasured landscapes has put them at tremendous risk, destroying homes, parks, natural resources, local economies, and trees that are thousands of years old. If we want to protect these magnificent forests for future generations, and allow them to fulfill their value as uniquely powerful carbon sinks, we need to accelerate significant long-term investments in forestland conservation and restoration to enhance their natural fire resilience. The Governor's proposed budget is an essential first step on that journey.
We look forward to seeing a new and amplified commitment to prescribed burning as a strategy to prevent severe wildfire and support forest health. And we hope that funding is dedicated to rebuilding the redwood parks that incurred so much damage to their infrastructure, such as Big Basin Redwood State Park, as models for the parks of the future with resilient design and equitable access for all."
2020 Wildfires & California's Redwood Forests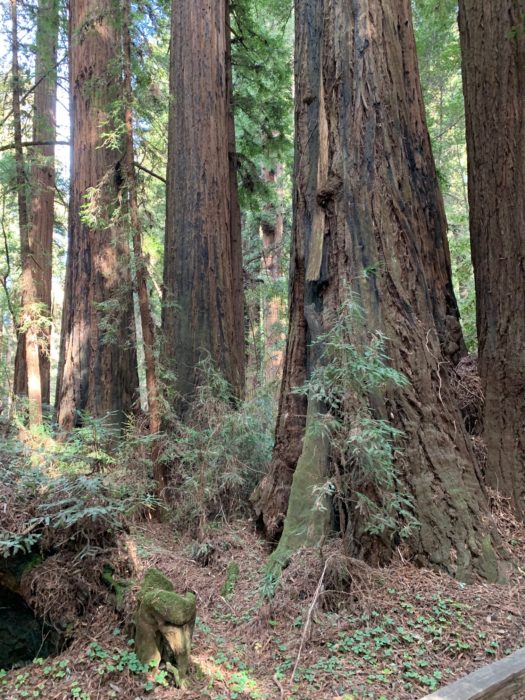 Coast Redwood
5%
of the range burned in the 2020 wildfires (more than 81,000 acres), leveling historic park infrastructure.
9.5%
of the remaining ancient footprint experienced fire (11,200 acres out of the 118,000 acres standing today).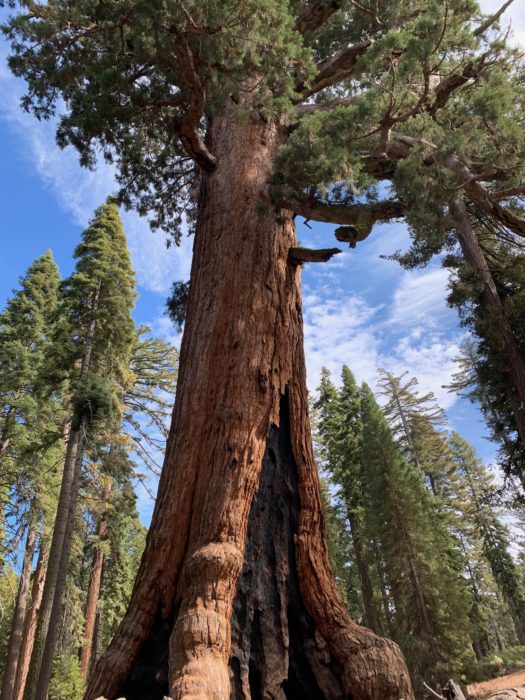 Giant Sequoia
35% of the range burned in the 2020 wildfires (more than 16,500 acres), killing hundreds of ancient sequoia.
Old-growth coast redwood forests store more carbon than any other type of forest in the world, packing as much as 982 tons of carbon per acre—982 tons of carbon is equal to the greenhouse gases produced by driving 8.1 million passenger vehicle miles. Giant sequoia forests are a close second.
* * *
To schedule an interview, contact Robin Carr at (415) 971-3991 or redwoods@landispr.com.
To access hi-res images, drone footage, and b-roll of the Cascade Creek property, please visit our newsroom.
---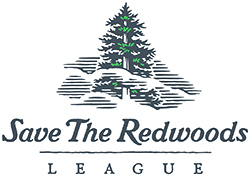 One of the nation's longest-running conservation organizations, Save the Redwoods League has been protecting and restoring redwood forests since 1918. The League has connected generations of visitors with the beauty and serenity of the redwood forest. The nonprofit's 24,000 supporters have enabled the organization to protect more than 216,000 acres of irreplaceable forest in 66 state, national and local parks and reserves. For information, please visit SaveTheRedwoods.org. For updates, please subscribe to our E-Newsletter at SaveTheRedwoods.org/signup.
---
Tags: 2021, fire, Govenor Gavin Newsom, Press Release, wildfire