Contacts:
Robin Carr
, Landis Communications
Phone: (415) 971-3991 | Email:
redwoods@landispr.com
Free Festivals, Films, Gala are Planned October 7-14
Download the full press release
San Francisco, Calif. (July 24, 2018) – Save the Redwoods League, celebrating its centennial year as the only nonprofit dedicated to protecting and restoring California's coast redwood and giant sequoia forests, today announced its official Centennial Celebration Week events for October 7-14, 2018. The public, statewide events will honor the conservation legacy of the League and its partners to protect California's state trees over the last 100 years and the League's vision for its second century of conservation leadership. The League will host two free festivals, a film premiere, and an inaugural gala, among other events. For details, see the schedule below and visit our events webpage.
"It's time we celebrated our redwood forests," said Sam Hodder, president and CEO of Save the Redwoods League. "These quintessential California icons that inspired our nation's conservation movement stand today because of the dedication of Save the Redwoods League, our partners, and the communities who care deeply for these ancient giants. Our Centennial Celebration Week activities are opportunities for everyone to come together to stand with the redwoods, celebrate California's world-renowned public lands, and commit to a vibrant and resilient future for the redwood forests that sustain us."
Calendar Editors, please note:
To learn more about the Centennial Celebration Week events, go to StandForTheRedwoods.org, or contact 415-820-5800.
For information about the coast redwood and giant sequoia forests and the League's commitment to their protection, view the League's recently released State of Redwoods Conservation Report and the Centennial Vision for Redwoods Conservation.
To access images, videos, or drone footage, please visit our newsroom. To schedule an interview, please contact Robin Carr, Landis Communications, at (415) 971-3991 or redwoods@landispr.com.
---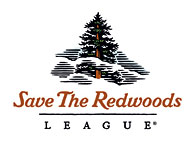 About Save the Redwoods League
Save the Redwoods League, one of the nation's oldest conservation organizations, is celebrating 100 years of protecting and restoring coast redwood and giant sequoia forests and connecting generations of visitors with their peace and beauty. Its 19,000 supporters have enabled the League to protect more than 200,000 acres of irreplaceable forest and help create 66 redwood parks and reserves. For more information, visit
SaveTheRedwoods.org
.
---
Tags: 2018, centennial, Centennial Celebration, Centennial Celebration Week, Press Release