Save the Redwoods League is turning 100 years old in 2018! We invite you to share why you stand for the redwoods, as well as your dreams for the forest's next 100 years. Your contributions could appear in upcoming issues of Redwoods magazine.
How to send us your story:
---
Here's what our members and fans have to say.
Why I Stand for the Redwoods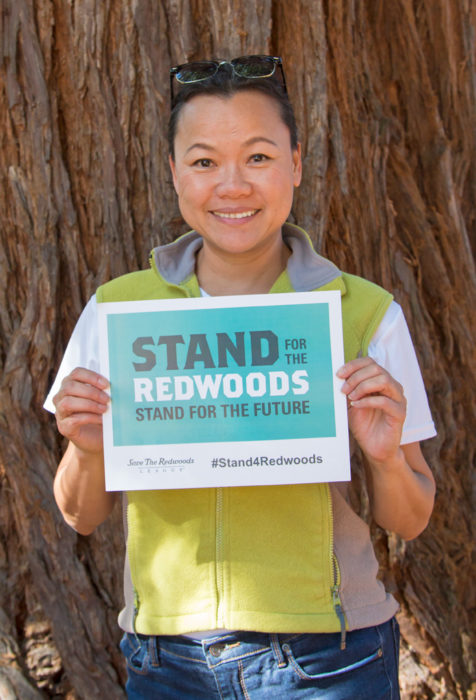 The coast redwoods and giant sequoia are quintessentially American and attract awestruck visitors from around the nation and the world. They are the West Coast Statues of Liberty. Thank you for serving as the custodian of an important piece of our American quilt.
— Bob Haas
I am always humbled by their majestic beauty!
—Karen Edgar
They are older than most living things on this planet! They date back to the ages of the dinosaurs, and there is an intelligence about them.
—Chris Schlaman
They're only found in limited areas along the US west coast, and they inspire me and fill me with peace.
—Julie Hope
They are majestic and the tallest trees on Earth. There's nothing like the cathedral-like feeling of standing alone among the giant trees.
—Carl Chavez
A visit to the forest is a humbling, rejuvenating experience. It is a trip into our history, present and future, and I'm always discovering new things even though I've been visiting them often for 15 years.
—Lara Martin