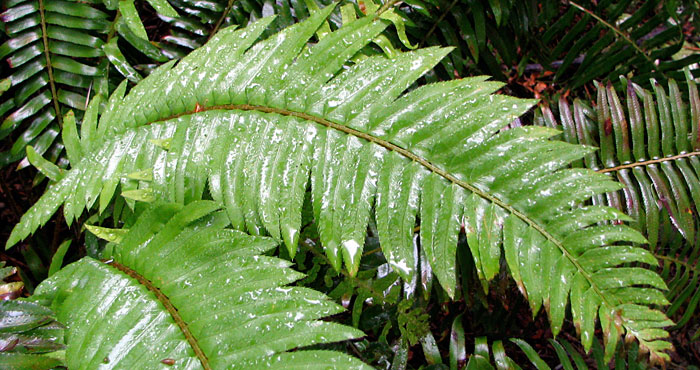 Your support helps Save the Redwoods League study redwood forests and their surrounding land and waterways to understand how to best protect these resources. Research also helps us learn what the forest's survival means to the health of people and our planet. Now you can read details of the League-sponsored science symposium, The Coast Redwood Forests in a Changing California. Highlights include the keynote speech on conservation by Ruskin K. Hartley, former Executive Director of Save the Redwoods League, and a paper on how plants absorb fog by Emily Burns, former Director of Science; and at least a dozen League-sponsored research projects.
A summary of Burns' paper on fog and redwood forest plants is on our website.
Learn more about research projects we've funded. Support this research.
---