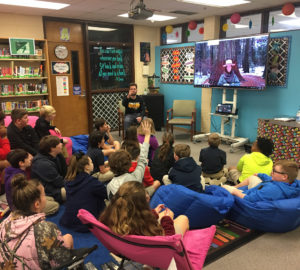 The League makes it a priority to partner with a range of educators and interpreters at redwood parks and preserves to enhance education programs and redwoods experiences for all park visitors.
Expert staff are available to lead guided hikes about redwood ecology and climate change science and conduct community science opportunities through our programs Redwood Watch, Redwood Phenology, and Fern Watch.

We also offer curriculum support and development, educator and docent trainings and public presentations.

For more information, please contact the Education and Interpretation Manager at Education@SaveTheRedwoods.org or (415) 362-2352.