New state and federal movement has strong implications for protection, climate change, recreation, and biodiversity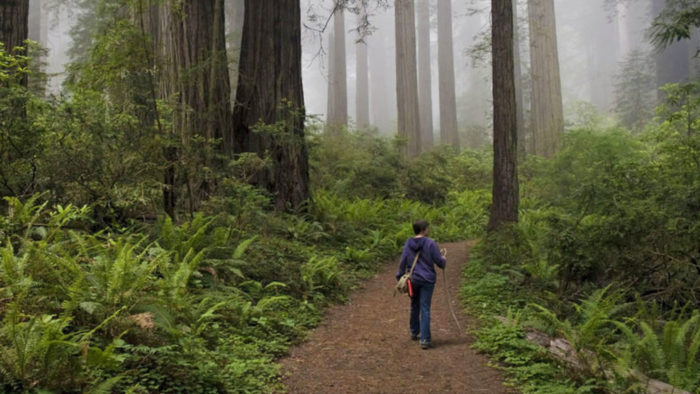 Embracing one of the world's most ambitious land protection movements in decades, President Biden in late January committed the United States to a goal of conserving at least 30 percent of our lands and oceans by 2030. Less than four months earlier, California Governor Gavin Newsom made a similar commitment after a bill embracing these goals fell short in the State Legislature. Both Biden and Newsom framed their moves as a strategy to address climate change, but they are likely to have wide-ranging implications for stewarding our natural treasures—and that could include the protection of coast redwood and giant sequoia forests. 
There are differing accounts of how far the State of California and United States must go to reach the 30 by 30 goal. The U.S. Geological Survey reports that only 12% of lands are permanently protected, and that roughly 23% of America's ocean is currently strongly protected. National Geographic estimates that it would "require conserving an additional area twice the size of Texas, more than 440 million acres, within the next 10 years" to meet the goal. Other accounts put California's network of protected lands and oceans at somewhere between 22% and 27% depending on the source. While neither Biden nor Newsom have outlined specifics about how they intend to reach the 30 by 30 goal, they have both called for a broad collaborative stakeholder process to identify strategies to reach this goal.  
Save the Redwoods League looks forward to demonstrating how our goals for coast redwood and giant sequoia forest protection are closely aligned with these efforts. In 2018, the League set a goal of doubling the amount of coast redwood forest in protection to 800,000 acres over the next 100 years. Since 1918, the League has protected more than 214,000 acres of California's redwood forests, either creating or adding to 66 redwood parks. 
Redwood
s
 and climate change
Both Biden and Newsom have spoken of 30 by 30 as a key strategy in the fight against climate change. Newsom, in particular, has highlighted the importance of California's forests, wetlands, farms, and woodlands as essential to the state's climate strategy. 
"California's beautiful natural and working lands are an important tool to help slow and avert catastrophic climate change, and today's executive order provides important new tools to take on this existential threat," Newsom said. 
Redwoods can be an important piece of that puzzle. Scientists studying redwoods' carbon storage have found that old-growth coast redwood forests store more carbon per acre than any other type of forest in the world. Forests of giant sequoia, coast redwoods' closest relative, come in second. Old-growth coast redwood forests pack as much as 982 tons of carbon per acre—equal to the greenhouse gases produced by driving 8.1 million passenger vehicle miles. 
Importantly, recovering second-growth forests of the kind that the League is particularly targeting for future protection, are storing massive amounts of carbon well before they reach old-growth status. The healthiest second-growth redwood forest recorded is storing 374 tons of carbon in one acre, recovering about a third the amount of carbon as old-growth forest in just 150 years—and is on its way to storing much more if left to continue this recovery. 
Tribal engagement
Biden particularly noted the importance of involving tribal communities in the 30 by 30 effort, and his administration's new Secretary of the Interior-appointee Deb Haaland, who if confirmed will be the country's first Native American in that role. For its part, the League continues to value tribal partners as essential to our shared goal of redwoods protection. 
Reno Keoni Franklin, chairman emeritus of The Kashia Band of Pomo Indians, and a League Councilor, recently joined other tribal leaders in a statement of support for the 30 by 30 effort. 
"We as tribal leaders believe that protecting at least 30 percent of U.S. lands and waters is necessary to safeguard our world by protecting biodiversity and mitigating climate change impacts," the statement reads. "Tribal nations are key to the success of this initiative as we are intrinsically linked, both presently and historically, to existing and prospective protected areas. Tribal nations are the original stewards of these lands and waters and have been the most effective managers and protectors of biodiversity since time immemorial."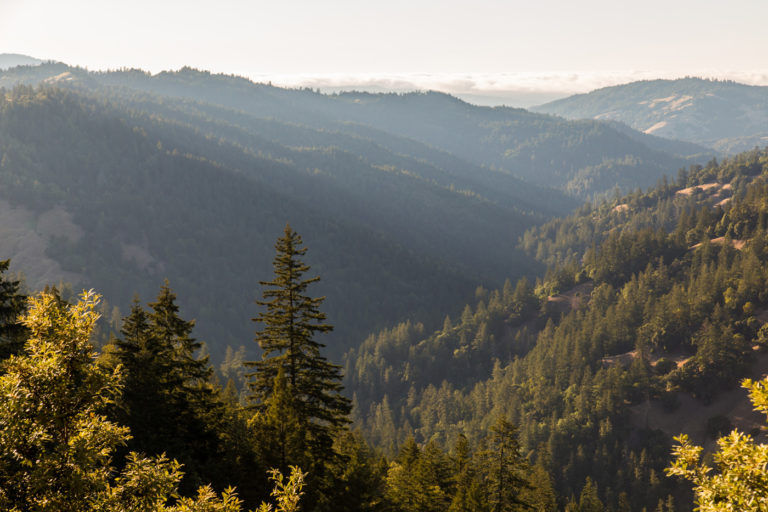 The funding 
question
Meeting the 30 by 30 goal at either the state or federal level will require a tremendous effort, and a lot of money. Neither initiative is fully funded at this time, but at the federal level there are some interesting possibilities. 
In August of last year, Congress passed the Great American Outdoors Act, locking in billions of dollars for national parks, outdoor recreation facilities, and land conservation — including redwoods. The legislation allocated $9.5 billion to repair and upgrade campgrounds, trails, and other facilities at national parks and other public lands where these amenities have fallen into disrepair, and this could include many redwood parks that haven't been updated in years. The Act also guarantees $900 million a year for the Land and Water Conservation Fund in perpetuity, which could fund much-needed protection and conservation work in the coast redwood and giant sequoia ranges. 
The Land and Water Conservation Fund has been one of America's most useful and cost-effective conservation programs. Muir Woods National Monument and Sequoia and Kings Canyon National Parks have been enhanced thanks to this funding source, and current League projects like Mailliard Ranch in Anderson Valley, Red Hill and Alder Creek in Giant Sequoia National Monument, Freshwater Ridge near Redwood National Park, and the Westfall property adjacent to Headwaters Forest Reserve are all dependent on LWCF for protection. 
Newsom, in his proposed budget for California, earmarked $1 billion for forestry and wildfire resilience In tandem the California State Legislature has advanced conversations regarding a natural resources and climate resilience funding measure hopefully to be considered by voters in 2022. If approved, the proposals would likely support new protections for redwoods. 
Mo
mentum
The 30 by 30 movement is relatively new. National Geographic dates it back to 2016 when biologist E.O. Wilson brought forth his "half Earth" theory, which contends that protecting half the planet will save as many as 90 percent of imperiled species. In 2018, several prominent international conservation groups signed a statement supporting 30 by 30. Thirty-eight countries have now signed on. 
Clearly, the 30 by 30 movement has now come of age, embraced not only internationally, but by our federal government and the State of California. If supported, it could mark a new era in the protection of our precious natural landscapes and oceans. Coast redwood and giant sequoia forests, which are so critical to our natural legacy, could benefit from and contribute toward this movement as well.