Trails and tactile elements are among accessible features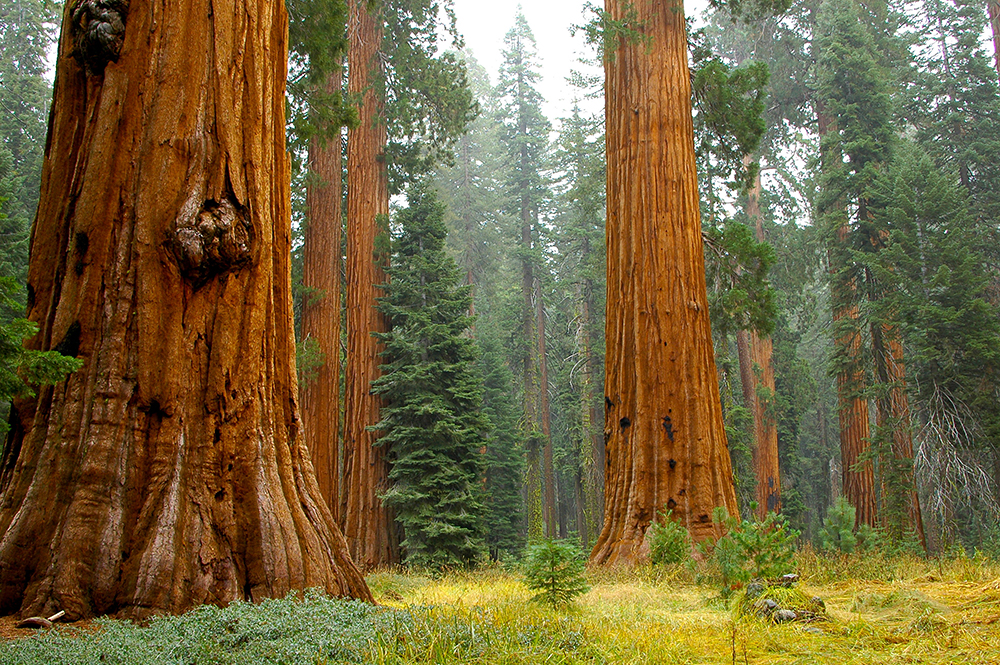 With towering trees and fresh, oxygen-rich air, groves of giant sequoias, also known as Sierra redwoods, have the power to inspire and enhance the well-being of all people. That's why it's so important to strive for easy access to these amazing places. From camping to scenic drives to trails that address a variety of issues disabled people and our companions may face, there are many awe-inspiring, humbling, and accessible redwood parks experiences. 
Here are giant sequoia experiences in California's Sierra Nevada, excerpted from Disabled Hiker's Guide to the Redwoods by Save the Redwoods League. 
Remember to check the parks' websites right before heading out because conditions change. 
Experience the famous Mariposa Grove of Giant Sequoias
About 195 miles east of San Francisco, the famed Yosemite National Park is an iconic area of giant sequoias, towering granite peaks, and wildflower meadows.
Travel options through the park include a free shuttle bus and paid tram tours, as well as scenic driving routes. Visitors with a disabled parking placard can drive on some private roads, including the road to Mariposa Grove, the largest grove of giant sequoias in the park. Big Trees Loop Trail in Mariposa Grove is 0.3 mile, relatively flat, and wheelchair accessible. Without a disability placard, you must hike 2 miles one way with 500 feet of elevation gain to reach the grove.  
Merced and Tuolumne giant sequoia groves have no vehicle access. Hiking to Merced Grove includes 600 feet of elevation gain and is 3 miles round trip. Hiking to Tuolomne Grove includes 400 feet of elevation gain and is 2.5 miles round trip, with a 1-mile-long 7.5% grade.  
The park offers an award-winning Deaf Services Program with ASL interpreters available on request. Most of the historic buildings have been updated to be accessible, and many of the exhibits and interpretive signs have tactile elements.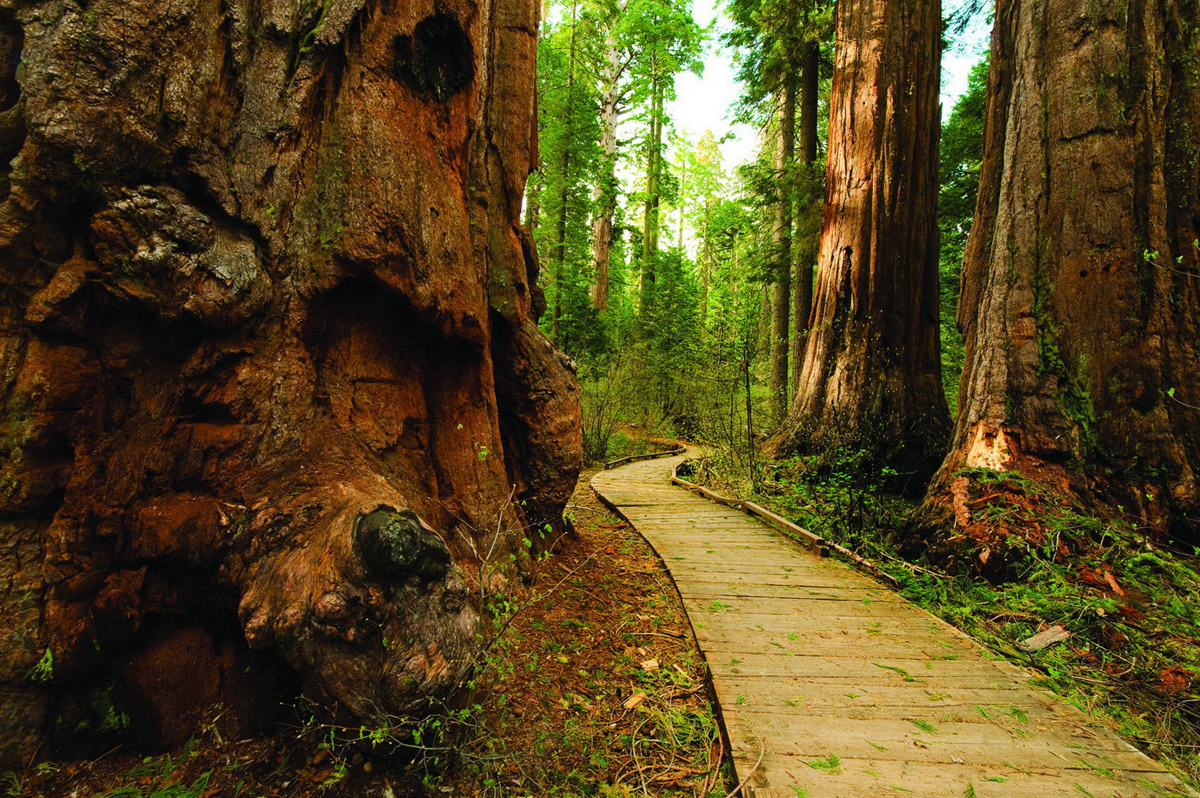 Three Senses Trail is designed for Blind visitors
In the Sierra Nevada northeast of Stockton, Calaveras Big Trees State Park is home to two giant sequoia groves. A popular destination park, there is one accessible cabin complete with a kitchen and two bedrooms, plus nine accessible campsites. 
The North Grove Trail is a 1.7-mile loop past the largest trees in the park. The surface is a combination of soil and boardwalk and can be rough with some sections at 5%-8% slopes. 
The Three Senses Trail is one of the first trails in California State Parks designed for Blind users; it includes a guide rope and signs with braille.
The Beaver Creek Picnic Area has accessible parking, picnic sites, and restrooms, and a 0.68-mile loop trail offering views of the creek. Composed of compacted soil and gravel, the trail is generally flat at less than 5% slopes with intermittent sections that are 5%-8%, and two sections at 7 feet and 9 feet with a 10% slope.  
Guided hikes, campfire programs, and astronomy nights are offered throughout the summer.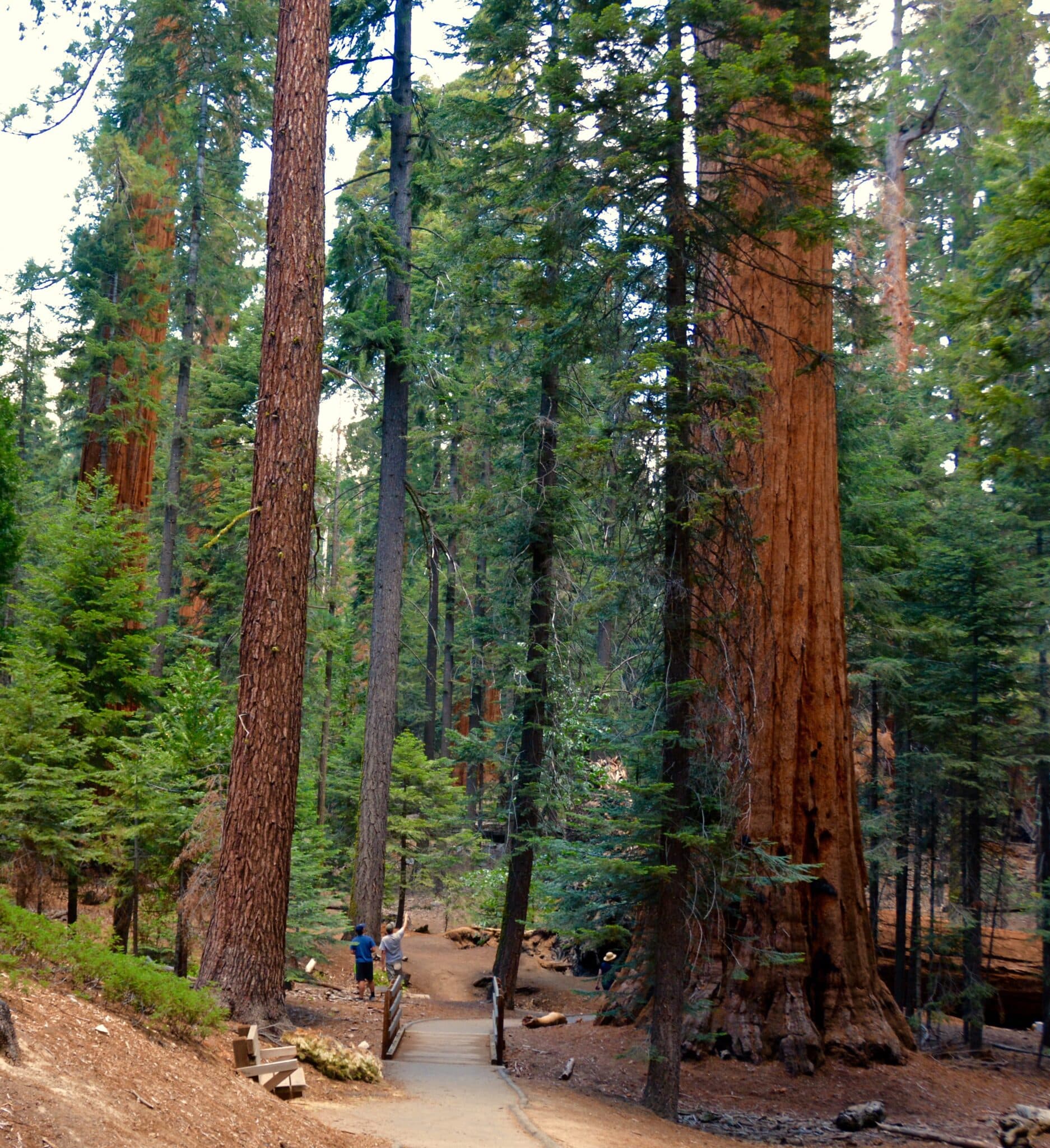 Enjoy the Trail of 100 Giants
In the heart of the Sierra Nevada, Giant Sequoia National Monument includes 33 giant sequoia groves. The monument consists of two separate portions: the northern portion near Dunlap at Highway 180 and Highway 198, and the southern portion near Springville at Highway 190. The Indian Basin Trail in the north is a paved 1.2-mile loop through a giant sequoia grove with benches and interpretive signs along the way. A second loop continues deeper into the grove on a firm natural surface. The southern portion features the Trail of 100 Giants, a 1.3-mile paved trail through a beautiful grove with a maximum 6% grade.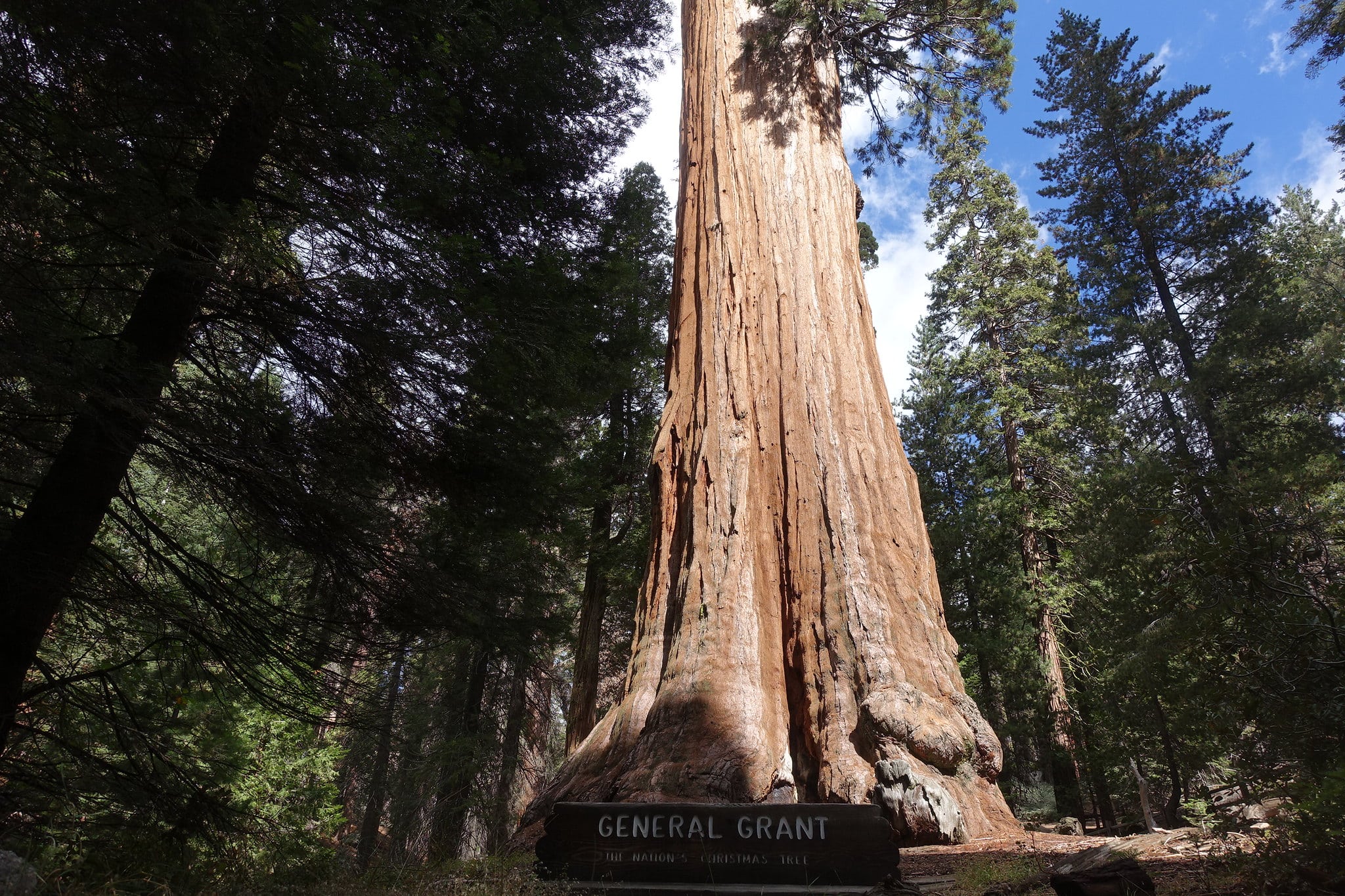 Visit the world's second-largest tree
Two parks managed as one, Sequoia and Kings Canyon National Parks contain five areas near Fresno: Foothills, Mineral King, Giant Forest & Lodgepole, Grant Grove, and Cedar Grove. Giant Forest in Sequoia National Park and Grant Grove in Kings Canyon National Park are the largest sequoia groves. As of this writing, there is no access to giant sequoias in Sequoia National Park because of a road closure, preventing visitors from experiencing the world's largest and perhaps most famous tree, the General Sherman Tree.
But the second-largest tree, the General Grant Tree, is open for visitation in Grant Grove, which includes other named trees and features such as the Gamlin Cabin, the Fallen Monarch, and the Centennial Stump. The trail to the General Grant Tree is paved and has steep sections; it is not wheelchair accessible but does have tactile signs.
Scenic driving, lodging and camping, picnicking, interpretive programs, and visiting museums are great activities for disabled visitors.