Hike beyond the crowds for immersive overnight trips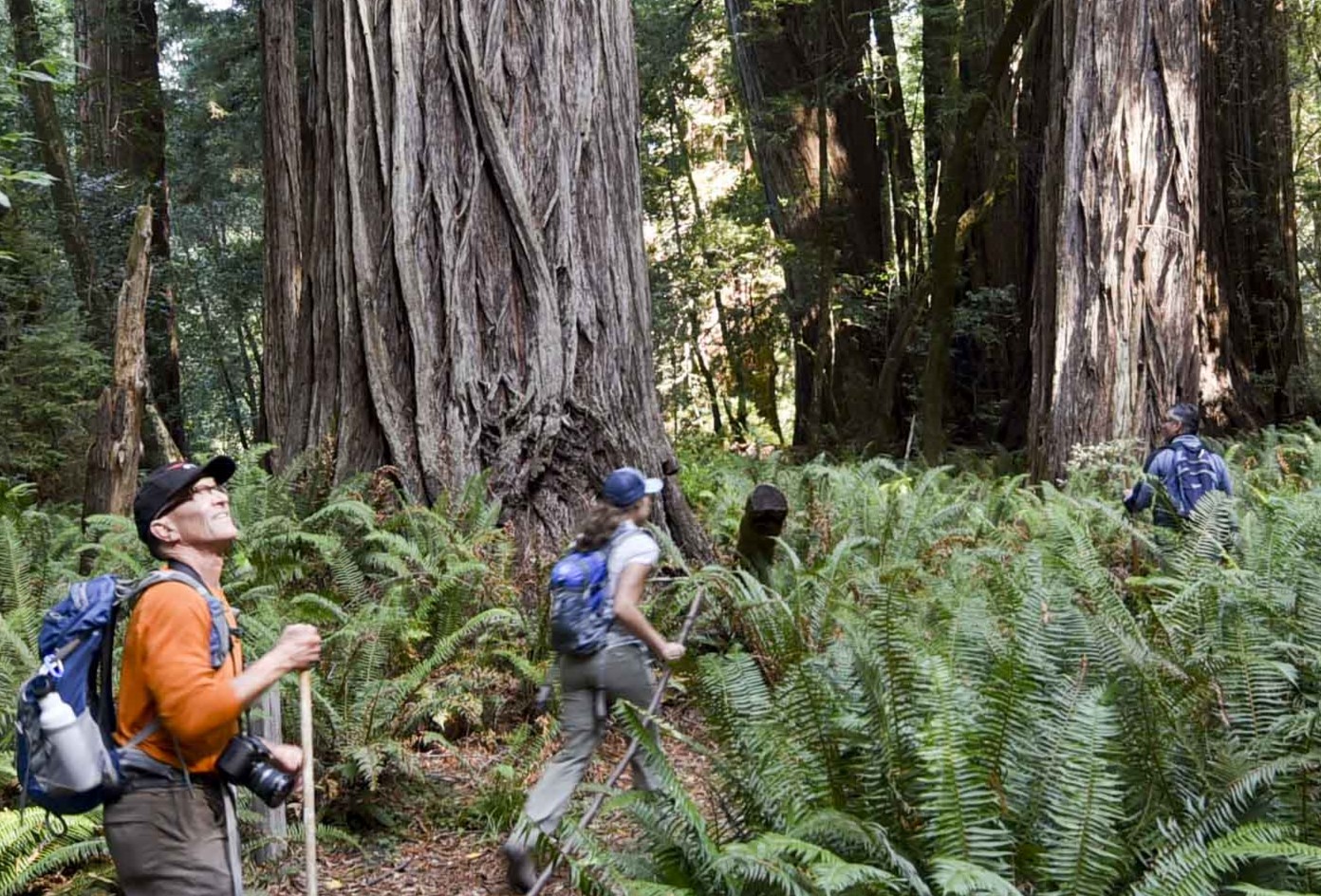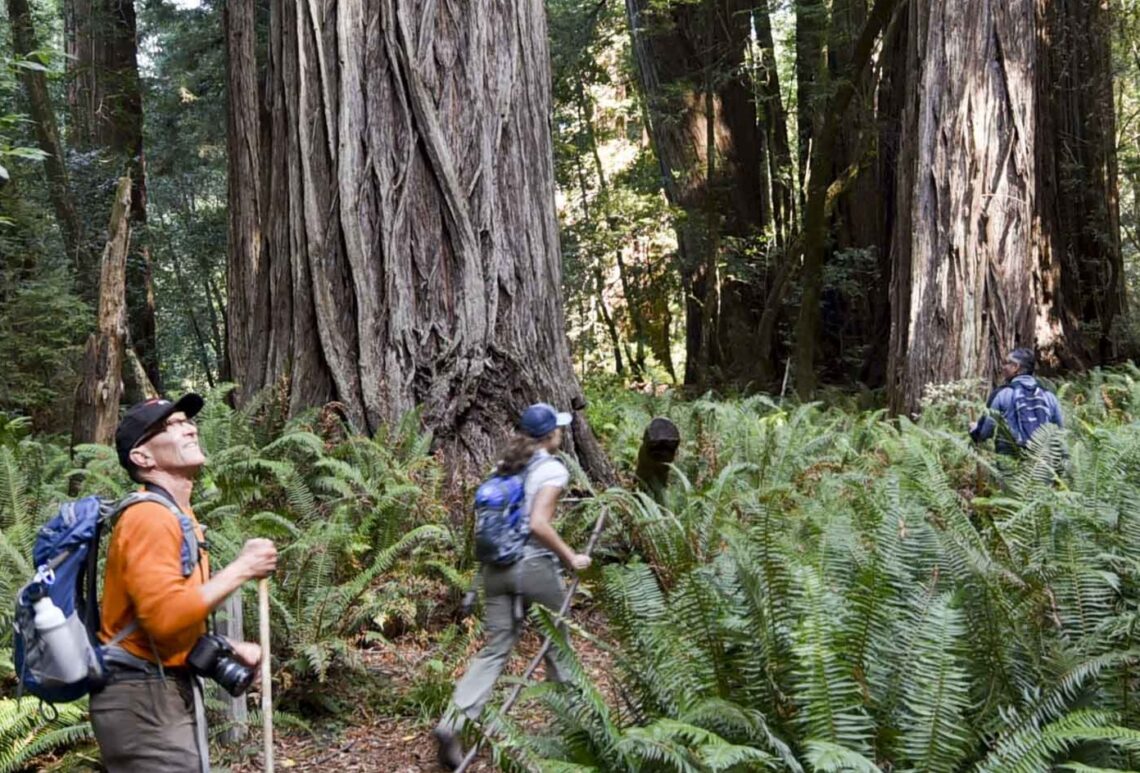 Day hikes are one way to experience the awe of California's coast redwood and giant sequoia forests, but there's nothing like the immersive experience of backpacking in these places. Carrying everything you'll need allows you to reach parts of the forests beyond the crowds—to become part of nature's rhythms, sleeping beneath the stars and giants, rising with the sun, hearing the echoing cries of birds, smelling the rich, earthy aromas, and becoming one with the flora and fauna. Backpacking trips in the redwoods can be the adventure of a lifetime, a time to test yourself and find yourself.
Here are some awesome routes in the redwoods.
Near Orick
15.7 miles round trip, out and back. Elevation gain, 1,128 feet
About 60 miles south of the Oregon border, towering coast redwoods and gravelly Redwood Creek are the main attractions on this route. Swimming and fishing are other favorite activities. From the Redwood Creek Trailhead, it's almost 8 miles to the creek crossing to Tall Trees Grove, home to redwoods more than 350 feet tall (taller than a 35-story skyscraper!). Redwood Creek is the only area in the park where dispersed, undeveloped camping is allowed, only on designated gravel bars. Free permits are required. Black bears are common here, so bear-resistant containers or hanging food and garbage is required. Redwood Creek may be impossible to cross during the rainy season (November through March) and/or during high flow stages; two bridges over Redwood Creek are in place usually in summer.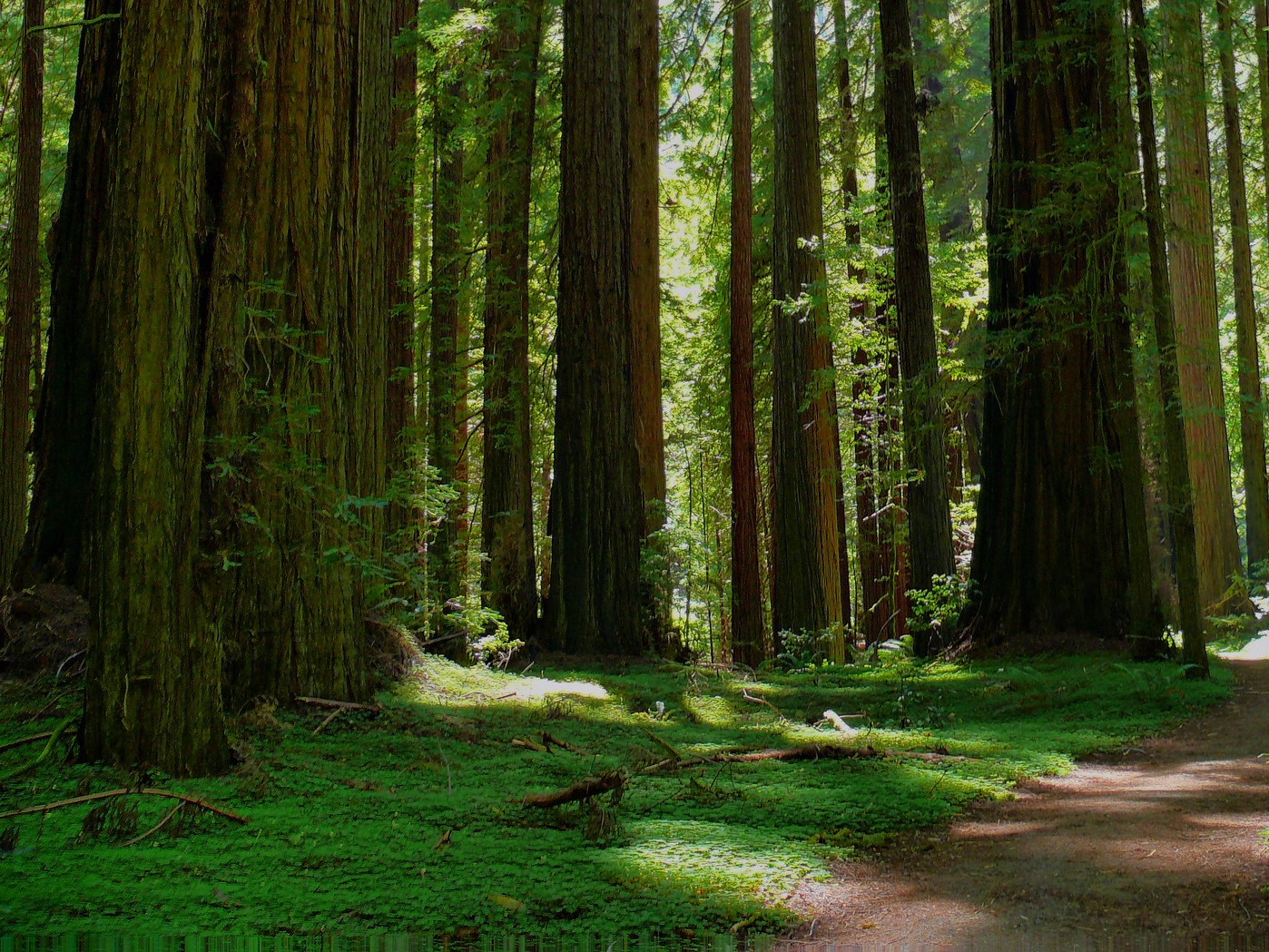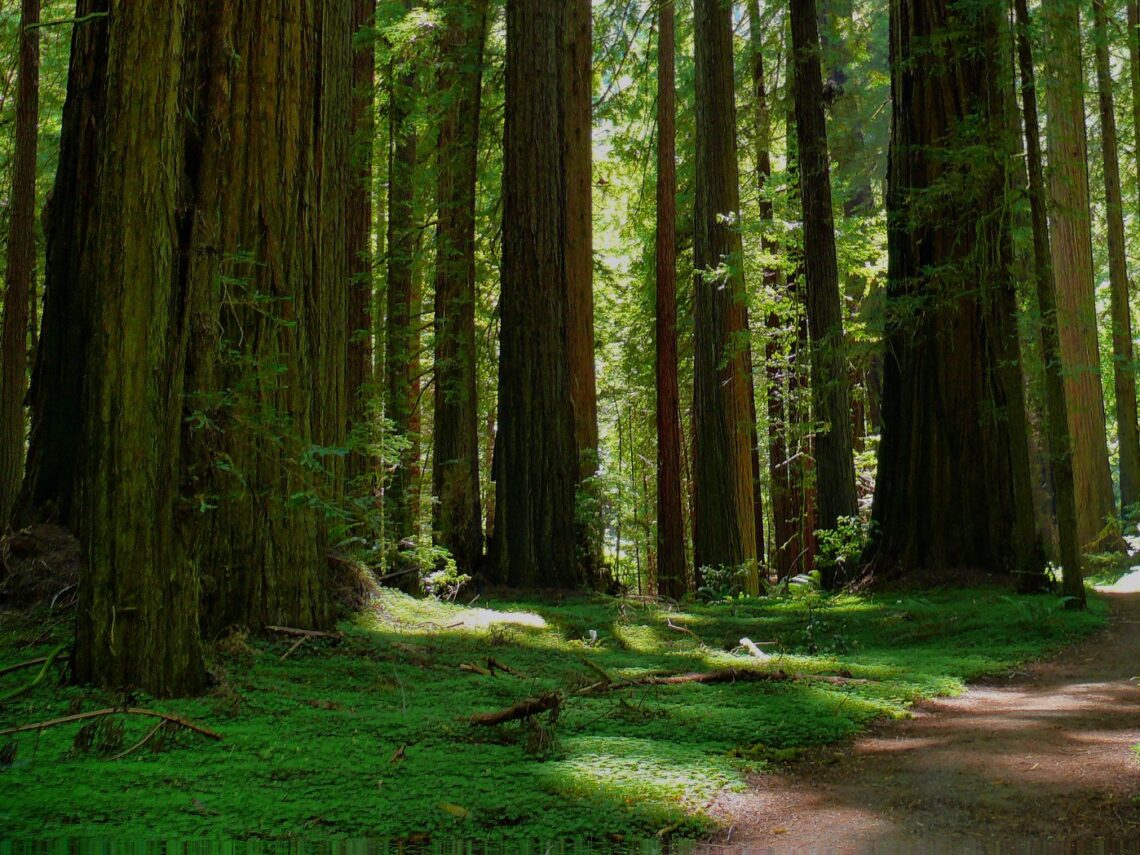 Near Myers Flat
15.3 miles round trip, out and back. Elevation gain, 3,671 feet
The ascent to Grasshopper Peak is the toughest hike in the park, but the reward is solitude and a 100-mile view of forested mountains in all directions. The hike starts among the ancient coast redwoods around the Humboldt Redwoods State Park Visitor Center, following the Gould Grove Nature Loop, crossing the Eel River on a summer bridge, walking along the redwood-lined river on the River Trail, and ascending on the Grasshopper Trail. Near the peak, Grasshopper Trail Camp is on the edge of a meadow, offering bear lockers and a vault toilet. Bring plenty of food and water. Register for the trail camp at any open campground entrance station before departing; Burlington Campground is closest—next to the trailhead and visitor center. Open all year, the trail camps are first-come, first-served.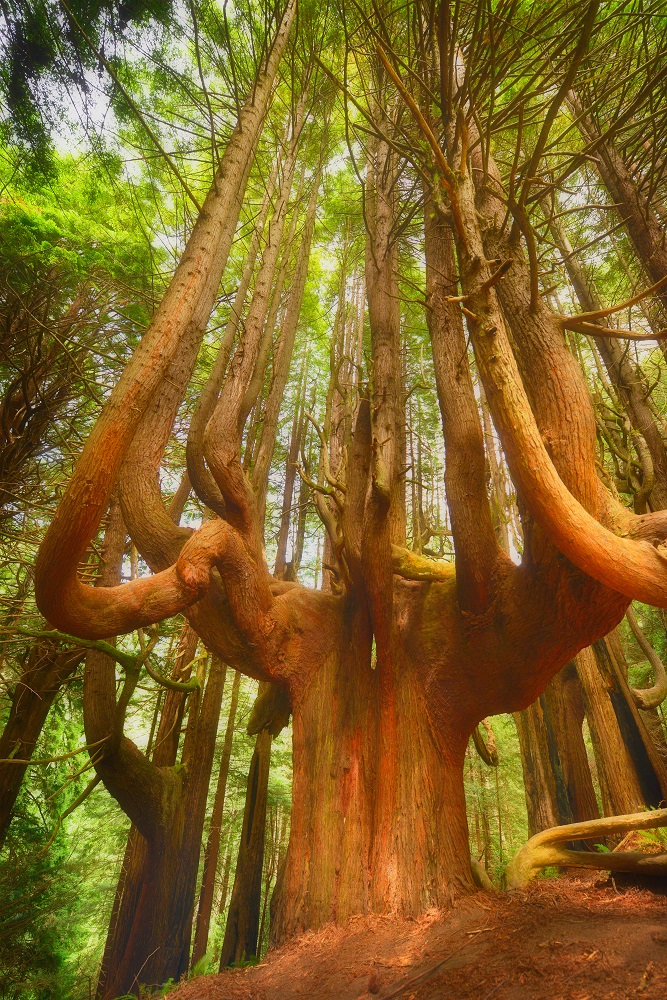 North of Fort Bragg
19.4 miles one way. Elevation gain, about 6,000 feet
Just over a one-hour drive north of Fort Bragg is the southern end of the Lost Coast, so named because the rugged mountains made it too costly to build major roads, leaving 100 miles of coastline undeveloped and remote. The Lost Coast is a stunning expanse of coast redwood forests, coastal bluffs, dark-sand beaches, sea stacks, and tide pools. For a spectacular start, begin at Usal Beach and Shady Dell, a property owned by Save the Redwoods League, featuring famous ancient redwoods shaped like candelabras. From Usal Beach, the Lost Coast Trail stretches 19.4 miles to the Needle Rock entrance of Sinkyone Wilderness State Park. Primitive campsites lie near each entrance and every 3 to 5 miles. Plan to camp at least a night or two along the way. Register and pay for the sites at Needle Rock Visitor Center or Usal Beach Campground. All are first-come, first-served. Visit the park's website linked above for information on shuttles.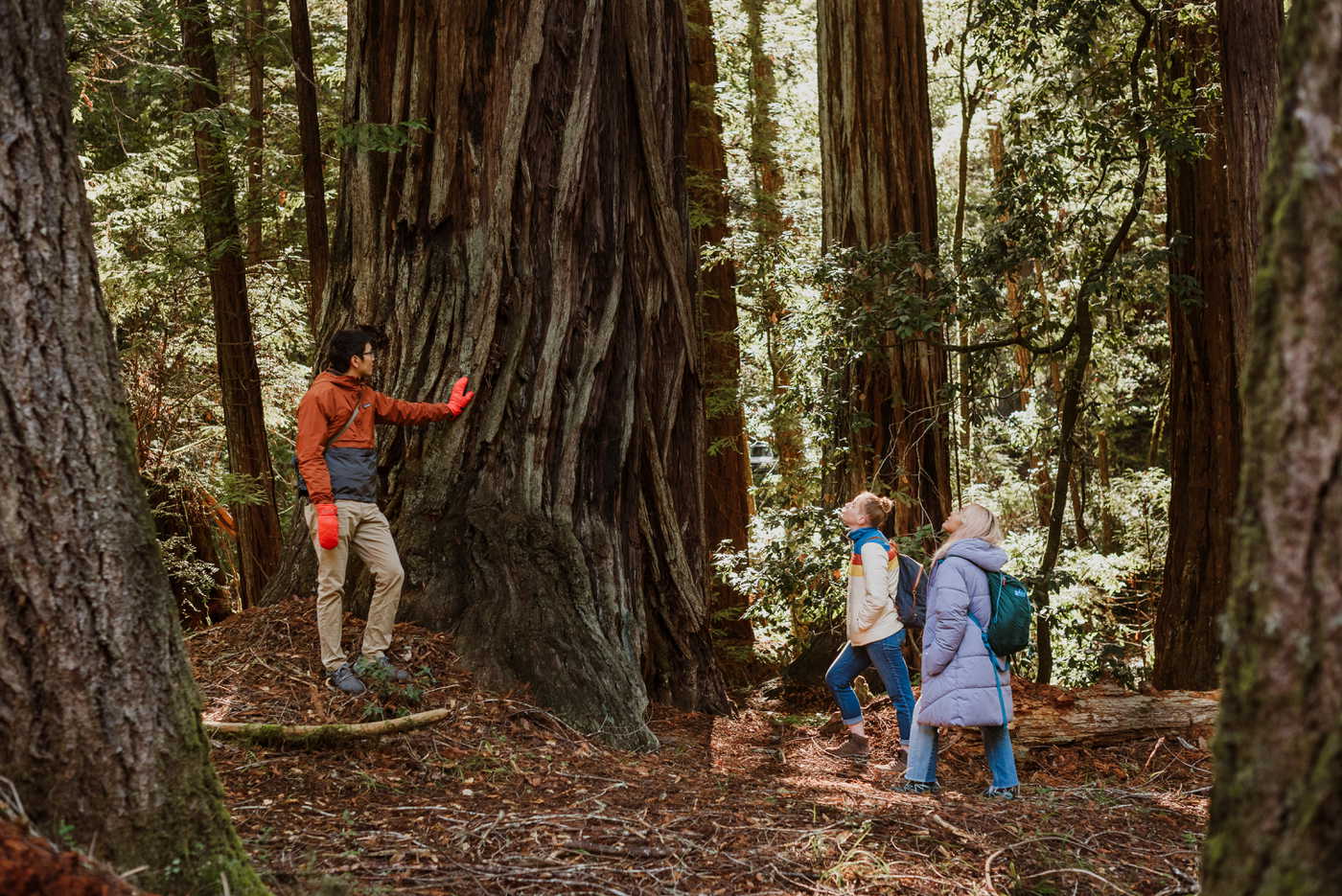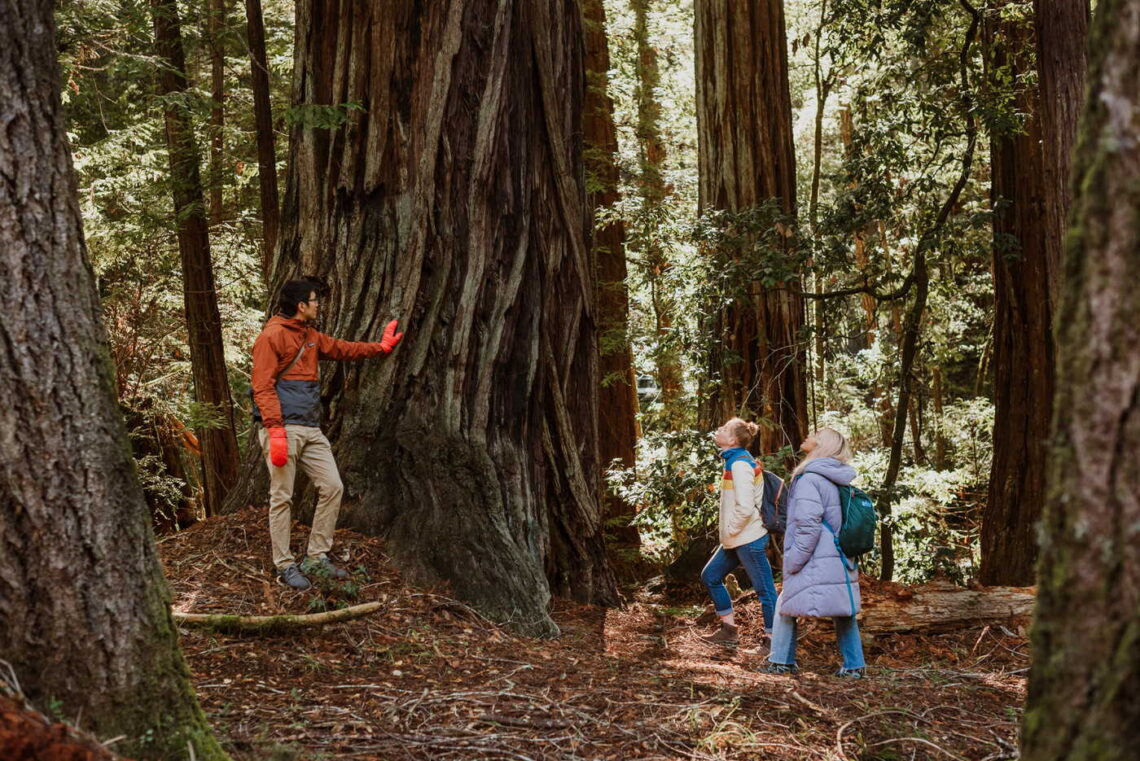 Santa Cruz Mountains
West of San Jose
Guided trips of 10-30 miles
An escape from the population centers of Silicon Valley, the Santa Cruz Mountains are known for coast redwoods and ridges. Backcountry naturalists of California State Parks Backpacking Adventures guide summer trips through this rugged terrain. On the strenuous side, the Skyline Sojourn covers 30 miles, visiting the spectacular giants of Portola Redwoods State Park, as well as Skyline Ridge and Long Ridge open space preserves, and Pescadero Creek County Park. An Adventure Among the Ancients is less demanding at 15 miles, visiting Portola Redwoods. In Pursuit of Perseids highlights meteor showers and panoramic ocean views on a 10-mile journey through Castle Rock State Park and Sanborn County Park.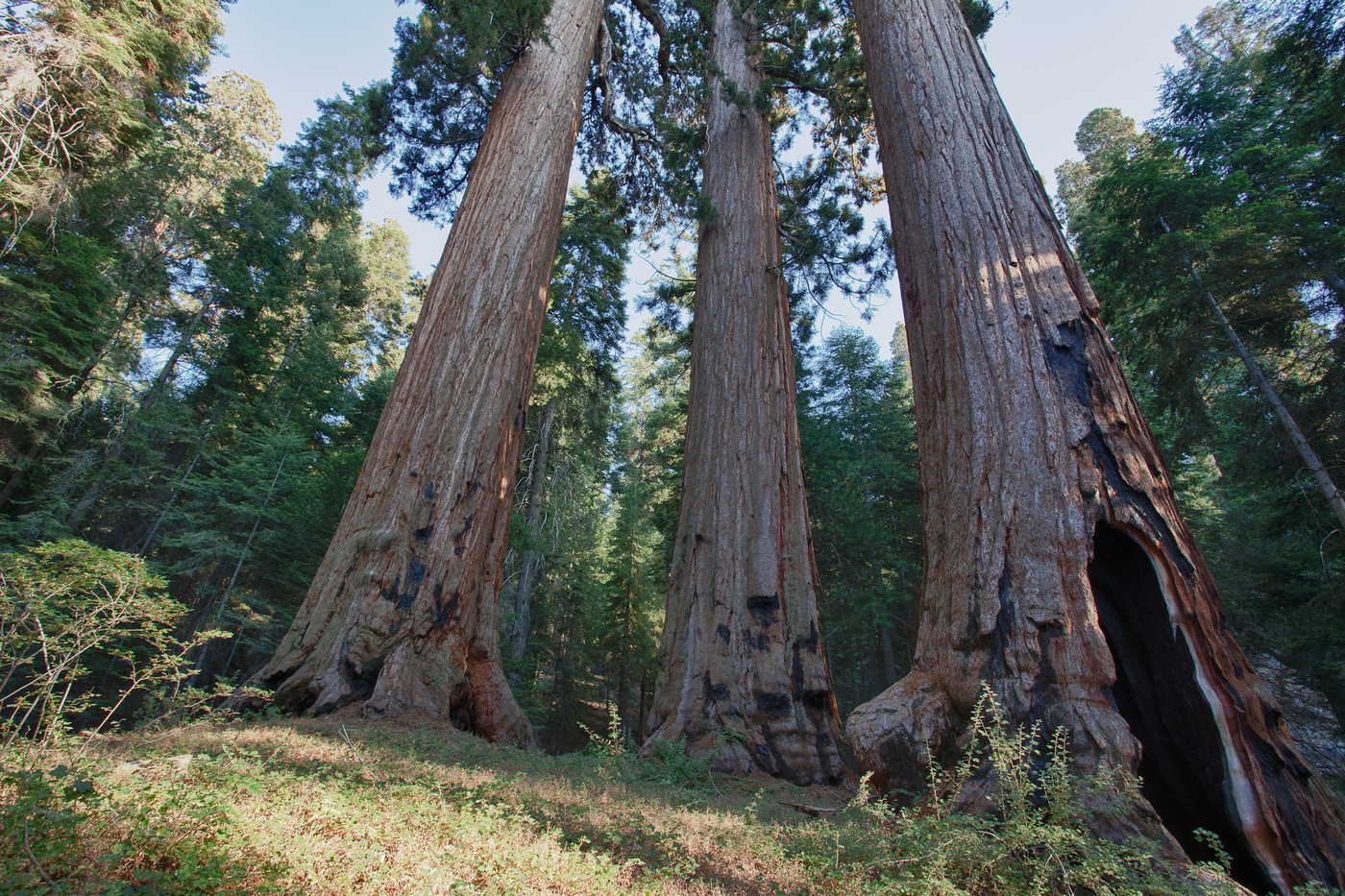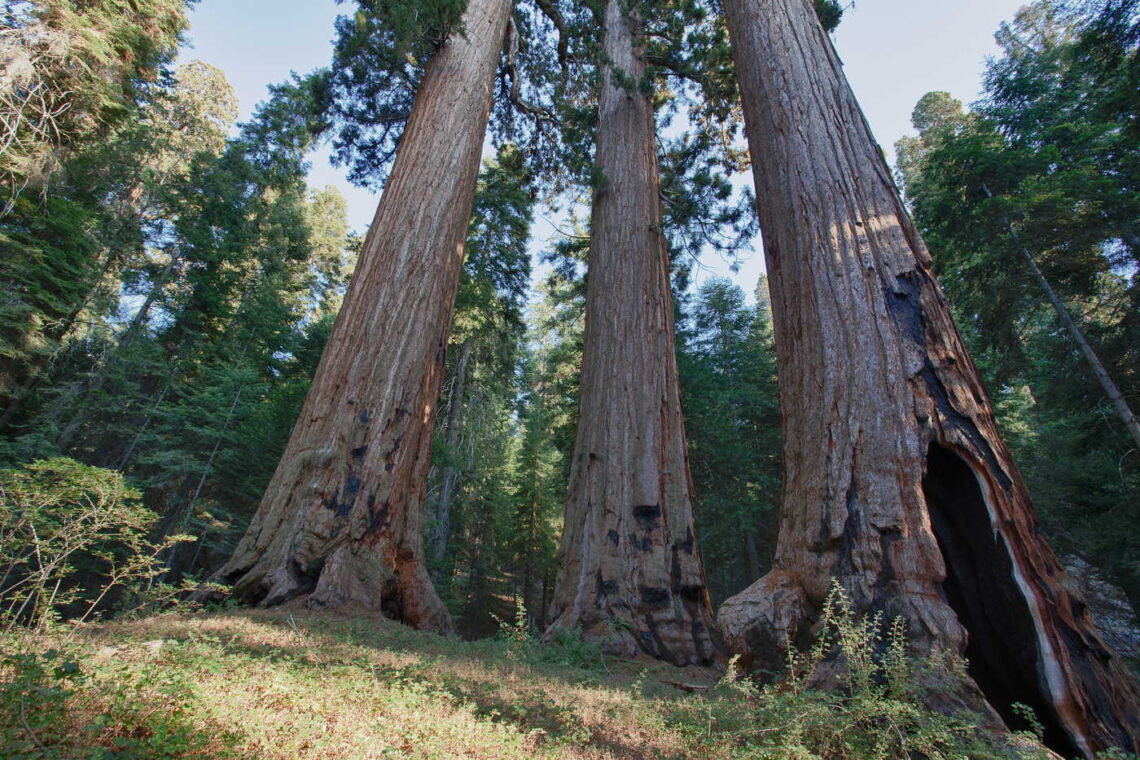 Southeast of Three Rivers
20 miles round trip, out and back. Elevation gain, 6,500 feet
Case Mountain Extensive Recreation Management Area (ERMA) is home to 101 giant sequoias ranging from 3 to 16 feet in diameter in the foothills of the Sierra Nevada. The thriving habitat managed by the Bureau of Land Management is resplendent with creeks, hills, meadows, and forest, sheltering rare plants and wildlife. From the Craig Ranch and Skyline Drive trailheads, it's about 10 miles and 6,500 feet of elevation gain to the giant sequoia trees. Many visitors mountain bike the route to the trees on the maintained dirt Salt Creek Road from Craig Ranch trailhead at California State Highway 198. In addition to backpacking, other activities include horseback riding, hunting, and fishing. The ERMA does not have designated campsites; camping is first-come, first-served. Permits are not required. Keep in mind that the Sierra Nevada can get a lot of precipitation in fall, winter, and spring. Above about 6,000 feet in elevation, most of the water falls as snow.